SpaceX Starlink Satellites Spotted Over Florida, Will Be Visible From Other U.S. States This Weekend
On Thursday evening, a train of SpaceX Starlink satellites was visible in the night sky above Florida, with several residents reporting seeing a string of white lights around 9 p.m. local time.
Floridians posted images and videos of the satellite train on social media, with some even contacting local media outlets to report what they were seeing.
Local station News 6 reported that it received several phone calls around 9 p.m. on Thursday, asking: "What's in the sky?"
Melbourne resident Michael Seeley was one of those to post images of the satellite on social media.
"The Space Coast of FL had an amazing view of the #SpaceX #Starlink train tonight (Thurs) as it flew directly overhead. Incredible work, @elonmusk & team @SpaceX!" he wrote on Twitter.
"Florida, did y'all see that? The Starlink trail just flew over us!" tweeted another user, Shanita Riquel.
SpaceX's Starlink project aims to send thousands of mass-produced satellites into orbit in order to provide high-speed internet coverage across the globe, even in areas where access has traditionally been unreliable, expensive or unavailable.
Last week, Elon Musk's firm successfully launched 60 more Starlink satellites into orbit via the Falcon 9 rocket from NASA's Kennedy Space Center in Florida. This takes the total currently in orbit to around 420.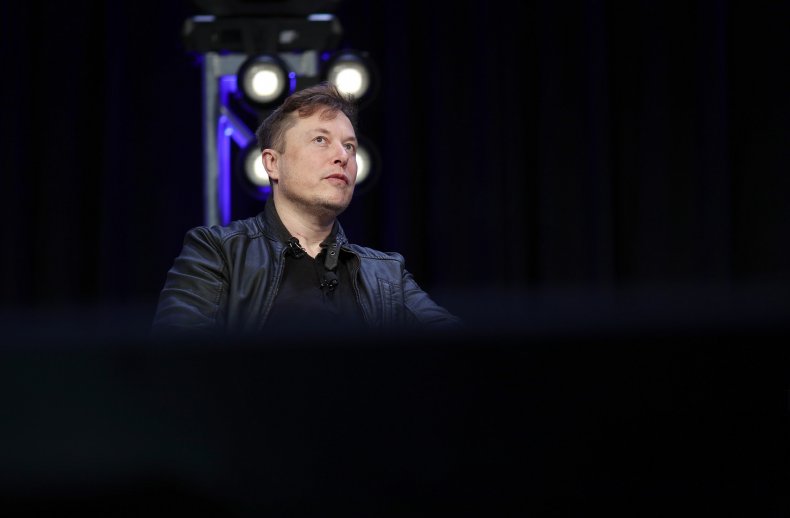 The company plans to launch more than 1,500 satellites, providing a near-global service by late 2021 or 2022. Overall, SpaceX has received regulatory approval from the Federal Communications Commission to deploy up to 12,000 satellites in orbit above the Earth.
If you didn't catch the satellites last night, they will be clearly visible from other parts of the U.S. this weekend. Check the Find Starlink website to see what the visibility will be like in your area.
The project has faced criticism from some experts due to its potential to create light pollution, affect astronomical observations and generate space debris in the already crowded regions where satellites in orbit reside.
"Starlink is a crime against humanity; it robs us of the skies of our ancestors to every corner of the earth," Travis Longcore, a light pollution expert from UCLA, wrote on Twitter in March.
One recent study conducted by scientists from the European Southern Observatory came to the conclusion that mega satellite constellations being developed by SpaceX and other companies could have a significant impact on some astronomical observations, such as wide-field surveys conducted with large telescopes.
"Satellites used to be a minor nuisance. They were few, so a satellite crossing our field of view was rare. As their number increases, satellites will become a component of light pollution, just like street lights," Olivier Hainaut, one of the authors of the research, previously told Newsweek. "We have been able to escape light pollution by setting our telescopes in the middle of the desert. We won't be able to escape satellites."
The satellites have been appearing as bright streaks in some astronomical images for several months.
SpaceX recently responded to the concerns of astronomers saying that it had updated the design of its satellites in an attempt to reduce the brightness.
"SpaceX is committed to making future satellite designs as dark as possible," the company said in a press release published on Tuesday. "We also firmly believe in the importance of a natural night sky for all of us to enjoy, which is why we have been working with leading astronomers around the world to better understand the specifics of their observations and engineering changes we can make to reduce satellite brightness."
"With the benefit of hindsight, the changes seem quite simple," Musk said during a presentation on Monday to the National Academy of Sciences, Engineering, and Medicine. "We'll feel a bit silly in hindsight, as it's not that hard."