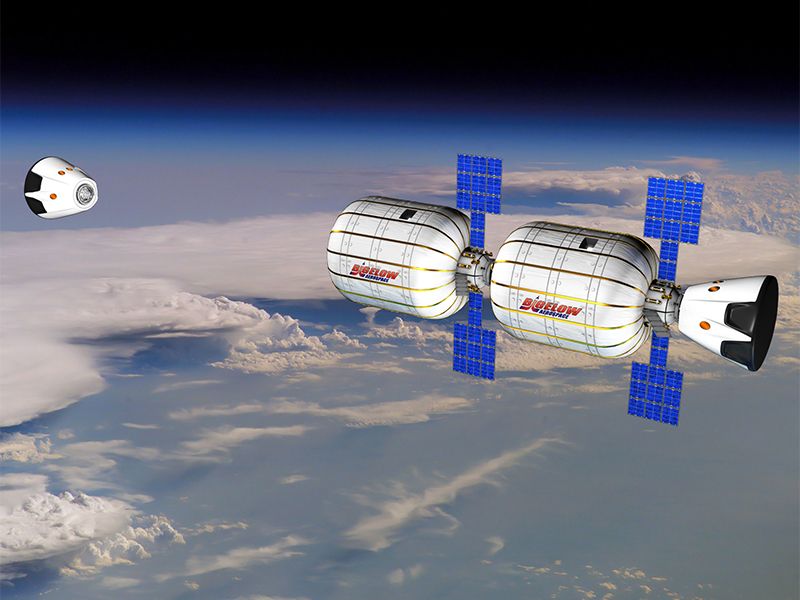 A SpaceX rocket will launch into space on Friday as part of a resupply mission to the International Space Station (ISS), taking with it a module that could one day form part of the first ever space hotel.
The launch from Cape Canaveral, Florida, today at 4:43 p.m. (EDT) will see an inflatable "space habitat" made by Bigelow Aerospace delivered and attached to the ISS. Over the course of the next two years it will be tested in order to assess its potential for eventually forming a space hotel that will orbit Earth.
Mike Gold, a director at Bigelow Aerospace, called the Bigelow Expandable Activity Module (BEAM) a "giant leap" for expandable technology.
It is the first SpaceX rocket launch since December 2015, when the company successfully landed a Falcon 9 rocket on land.
SpaceX has failed similar attempted landings on ocean platforms four times in the past 15 months and will be hoping to perform its first successful landing on the 'Of Course I Still Love You' droneship in the Atlantic Ocean.
"On this particular flight, we decided we want to go to the drone ship and see if we can get a successful landing on the drone ship, partly also because the next two or three flights are going to be drone-ship landings—there's no choice there, because we can't get to land," said Hans Koenigsmann, SpaceX's vice president of mission assurance.
"It's a good opportunity for us to refine our drone-ship-landing capabilities and get this done. In the long run, that is certainly something that we need to demonstrate over and over again to get the first stages back."