SpaceX Tests Falcon Heavy, the 'World's Most Powerful Rocket'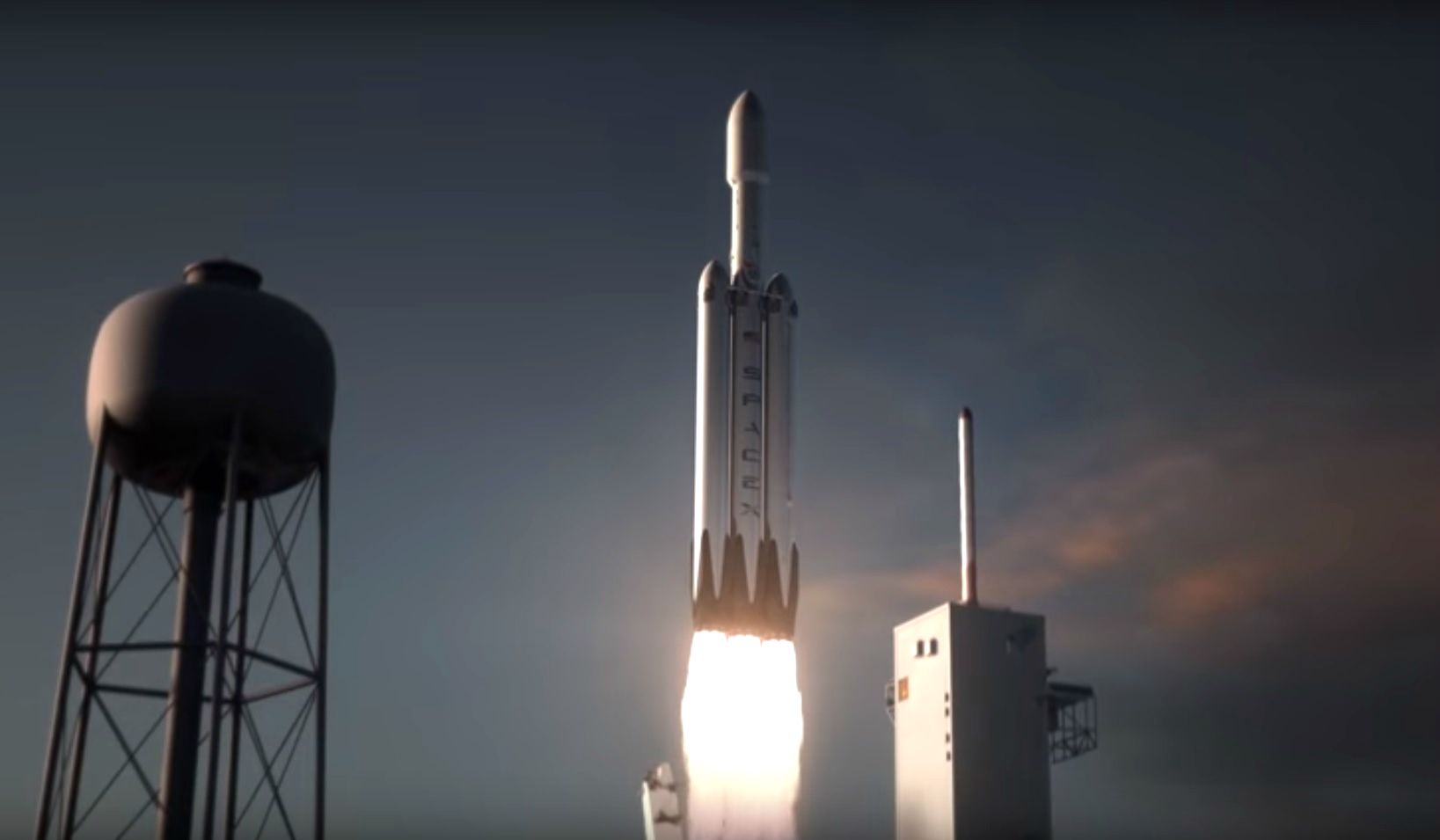 SpaceX has released footage of its first test of the Falcon Heavy rocket, the most powerful rocket in the world, according to the space startup
The successful static fire test took place in McGregor, Texas, last week, ahead of a maiden voyage planned for later this year. SpaceX hopes the rocket will eventually deliver payloads—and possibly people—to Mars.
"When Falcon Heavy lifts off in 2017, it will be the most powerful operational rocket in the world by a factor of two," SpaceX said on its website.
"[The Falcon Heavy rocket] generates more than 5 million pounds of thrust at liftoff, equal to approximately 18, 747 aircraft… Falcon Heavy was designed from the outset to carry humans into space and restores the possibility of flying missions with crew to the Moon or Mars," the website stated.
SpaceX CEO Elon Musk announced in February that two space tourists had paid deposits for a week-long trip around the moon that the company hopes to launch in 2018.
Musk has also spoken of his ambition of establishing a human colony on Mars to make humanity a multi-planetary civilization.
In March, Musk defended his decision to be part of a business advisory team for President Donald Trump's administration, despite the president signing a series of controversial executive orders. Several big firms in Silicon Valley, including Google and Netflix, criticized Trump's travel ban that barred people from selected Muslim-majority countries entering the U.S.
"In December, I agreed to join the Presidential Advisory Forum to provide feedback on issues that I think are important for our country and the world," Musk said in a statement posted on Twitter.
It continued: "Advisory councils simply provide advice and attending does not mean that I agree with actions by the Administration. My goals are to accelerate the world's transition to sustainable energy and to help make humanity a multi-planet civilization, a consequence of which will be the creation of hundreds of thousands of jobs and a more inspiring future for all."