Spain Allocates 171 Million for Four Megadrones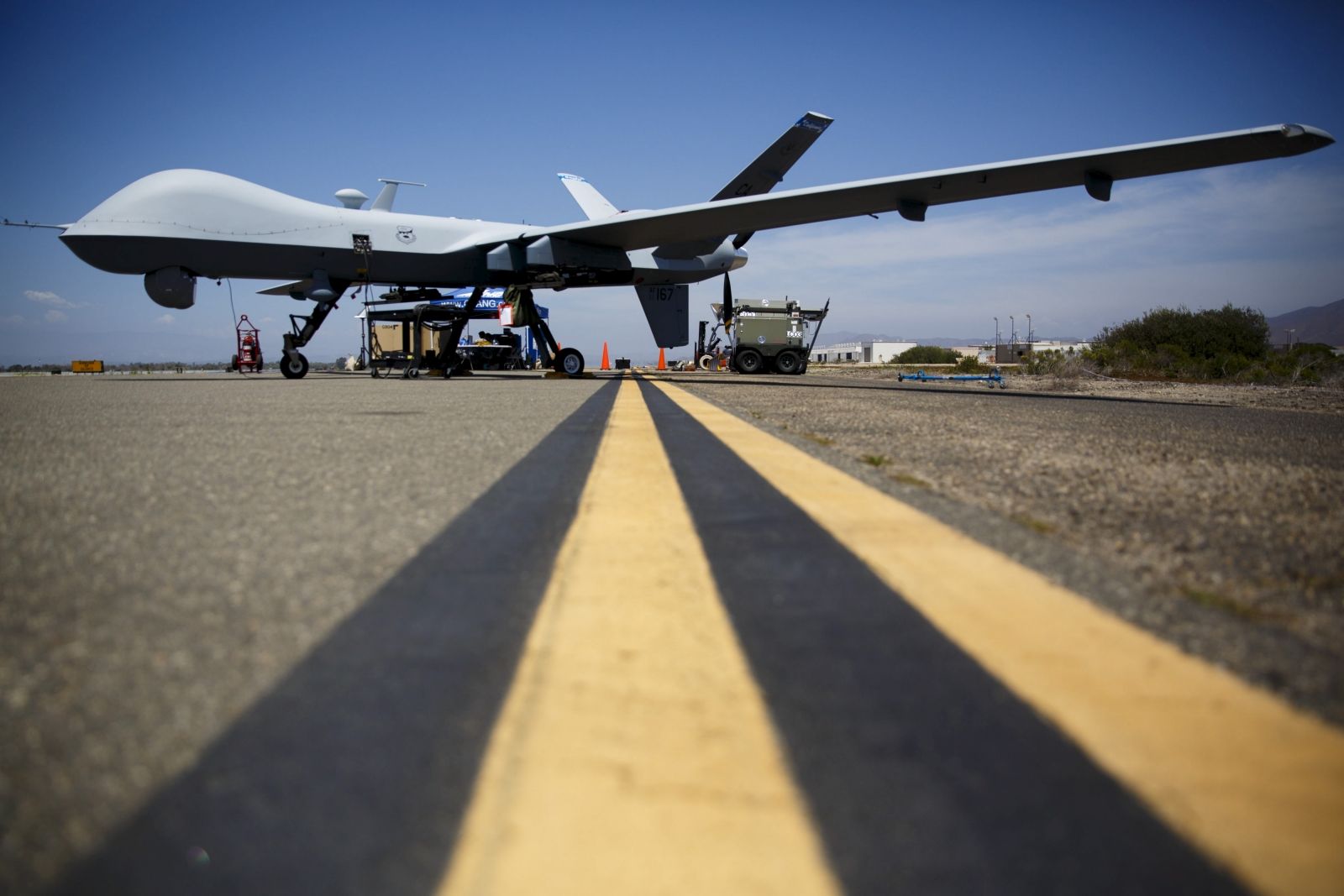 The Spanish Ministry of Defense has outlined plans to spend 171 million euro ($187 million) on four 'mega-drones' in its budget plans for next year according to Spanish national daily El Pas.
The outline specifies that the Spanish armed forces will purchase four highly capable unmanned aerial vehicles with the potential to carry missiles. The Ministry of Defence has shortlisted both the MQ-9 Reaper drones, from the U.S. company General Atomics, which are currently being used in U.S-led air-strikes against the Islamic State, and the Israeli-made Heron TP. Both drone models are much larger than the hand-launched drones in use by the Spanish military at the moment and can fly at an altitude of 10,000 metres with a maximum flight time of 24 hours.
Obtaining the drones and building two facilities from which to operate them will cost the Spanish Ministry of Defense 171 million euro between 2016 and 2020, according to the newspaper, with plans for one of the operating stations to be mobile. The drones take off and land using runways, just like as manned aircraft.
Spain's land army currently use drones, but they are all smaller, hand launched reconnaissance drones designed to give troops better visibility of their more immediate surroundings. Twenty-seven Raven mini-drones were purchased by the Spanish Ministry of Defence in 2008 for its troops in Lebanon and Afghanistan. They have a range of around 50 km (31 miles).
The planned additions for 2016, however, are much larger and according to El Pas can potentially be equipped to carry bombs and missiles, although the Spanish Defence Ministry has highlighted that at present the drones will only be equipped with sensors and surveillance radars.
Although the drones will be accessible to all branches of the military, El Pas reports that the air force prefer the Reaper drone as it is currently already used by allied militaries including the UK, France, Italy and the Netherlands, and as a result it would open the possibility of joint training exercises and collaboration in drone operations.
Spain's new drone strategy brings it a step closer to joining the joint European drone program which Italy, France and Germany signed off on in May as the specs of the unit in development match the capabilities of Spain's new purchases. Madrid has expressed interest in joining the project, which is developing a European-made, large unmanned aerial vehicle, however it is not presently part of it.
The project, sometimes referred to as the Euro-drone, is currently in the planning and testing stages, with the three states allocating a total of 60 million euro ($66 million) to develop it by 2025.
Spain Allocates 171 Million for Four Megadrones | World