Spain Arrests Moroccan Boxing Coach Accused of Recruiting for ISIS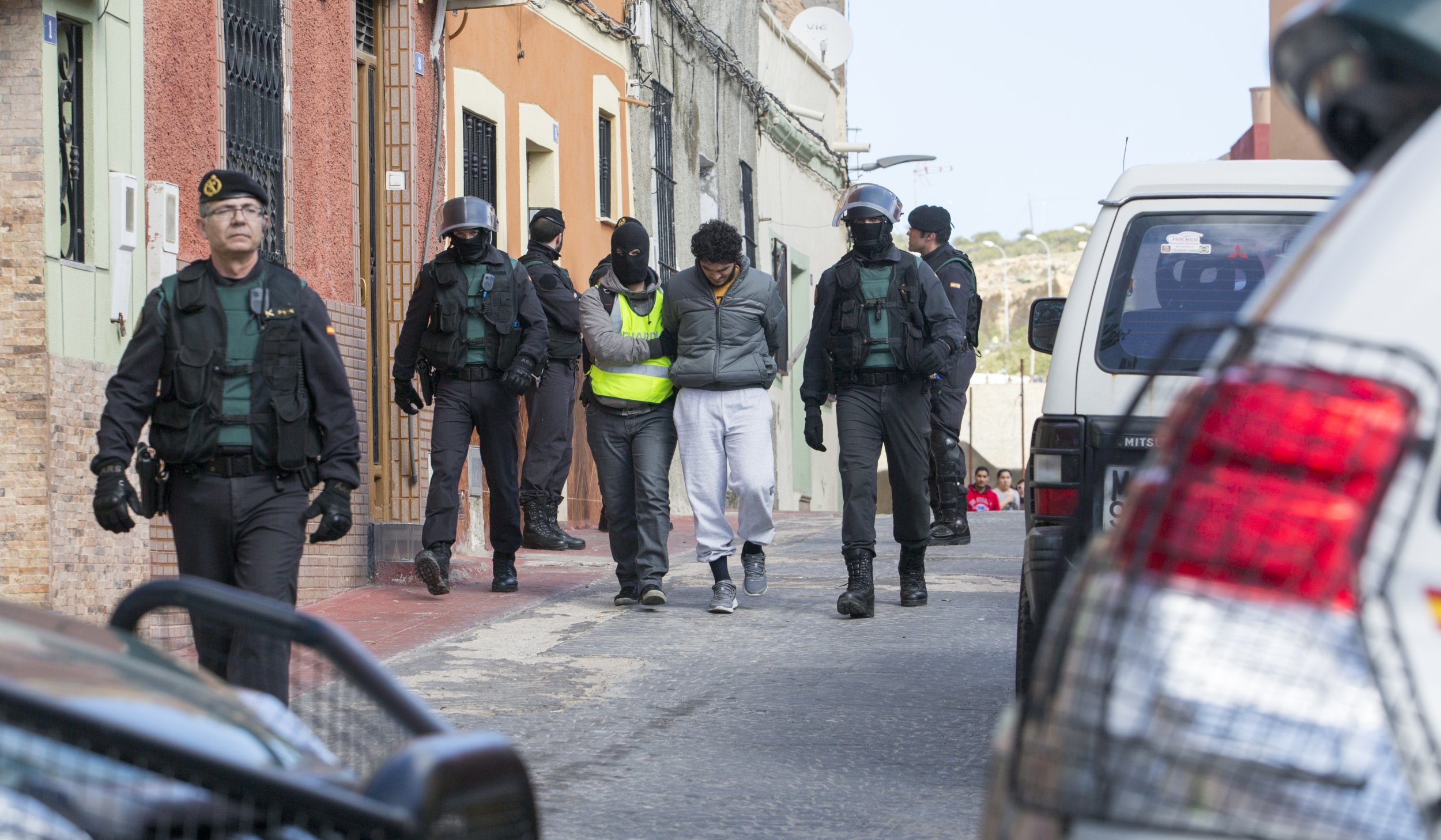 Spanish police have arrested a Moroccan boxing coach suspected of leading a radical Islamist cell that recruited for the Islamic State militant group (ISIS) in the country, the government said Monday.
The ISIS cell focused on "sending foreign fighters to Turkey where they received instructions from Daesh to commit attacks in Europe," the Spanish interior ministry said in a statement, using an Arabic term for ISIS.
"The accused was very active in finding new recruits and would approach young people at risk of social exclusion, easily influenced and emotionally unstable, and make the most of his position as boxing teacher to win their confidence," the ministry said.
Police arrested the man Monday in the northern city of San Sebastian. The ministry said he had been an active recruiter for Islamist militancy since 2010 and had used his position as a boxing coach to recruit disaffected youths for radical Islamism.
The ministry said the boxing coach led a cell from which police had already arrested two suspected members last November—one arrested in the French city of Strasbourg and the other, a former roommate, detained in Morocco.
In the last year, Spain has disrupted a number of cells of which suspected Moroccan nationals have either led or been party to.
In April 2016, police arrested a Moroccan national accused of links to the ISIS leadership and for encouraging attacks in Spain and across Europe.
In September, police detained two Moroccan nationals on suspicion of planning an attack on European soil after traveling to Turkey to meet an ISIS member. In October, police arrested two Moroccan imams at a mosque on the resort island of Ibiza for alleged support of ISIS and the incitement of jihad.
At least 1,200 Moroccans have traveled to join ISIS in its self-proclaimed caliphate in Iraq and Syria, according to a December 2015 report by the U.S.-based Soufan Group.
Since raising its terror threat level to four out of five in June 2015, following an ISIS attack on tourists on a beach in Tunisia, Spain has arrested approximately 168 people on suspicion of radical Islamist activity.