Spanish Deputy Prime Minister Wants to Strengthen Sexual Assault Legislation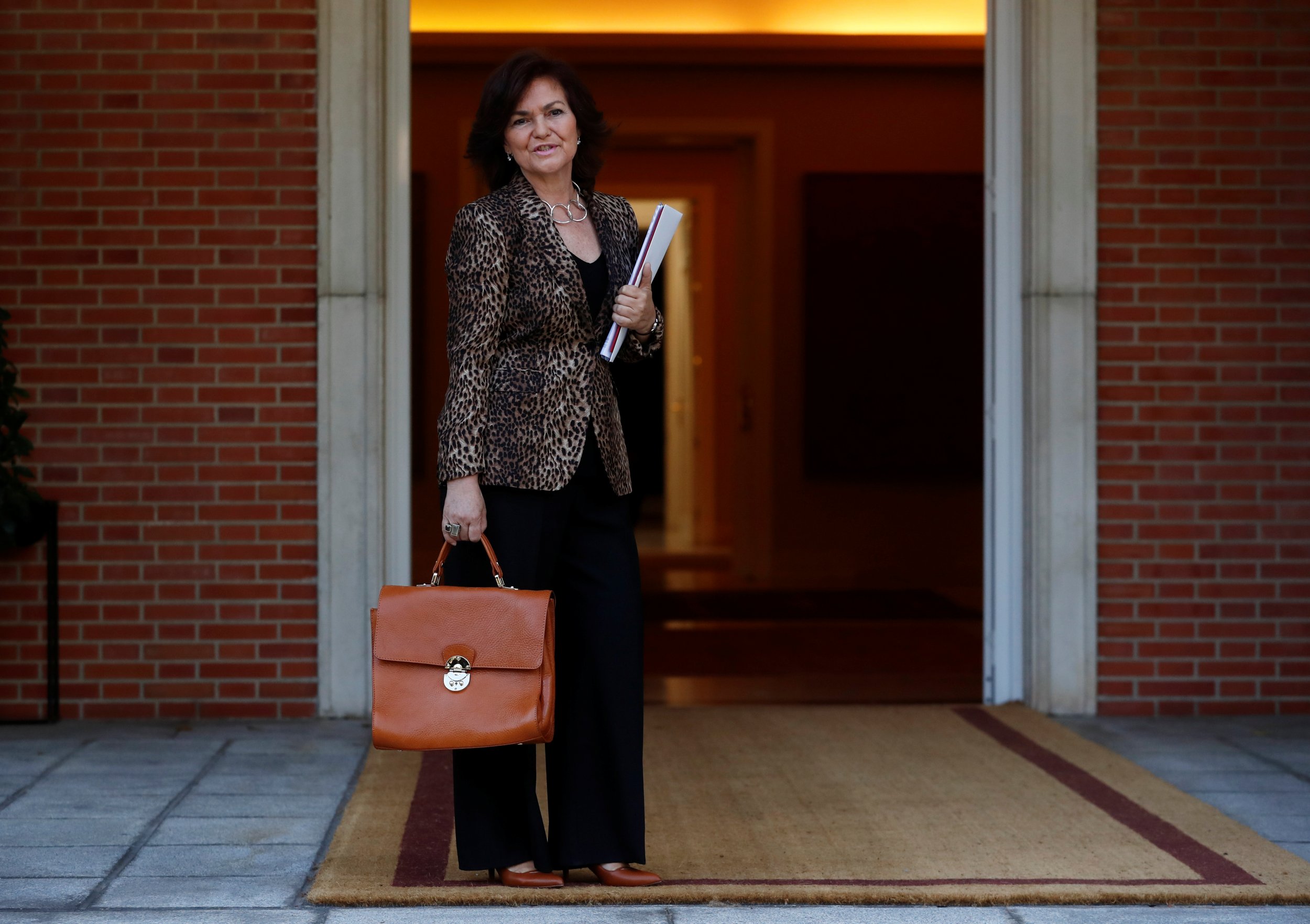 Spain's deputy prime minister proposed a change to the country's legislation on sexual assault.
"If a woman doesn't say 'yes' expressly, everything else is a 'no,'" Carmen Calvo, who is also the country's equality minister, said Tuesday. She noted that the proposal would result in more warranted charges for serious sex-related crimes, and stated that more government money would be devoted to combating gender violence.
"We cannot return to a situation where, via an interpretation, what is understood to be a serious crime against women is not considered as such," Calvo told Spanish newspaper El País.
The proposition comes less than three months after a controversial court ruling that acquitted five men accused of rape in the notorious "wolf pack" case. During the 2016 Running of the Bulls Festival in Pamplona, five men filmed their sexual assault of an 18-year-old woman.
Footage taken by the perpetrators shows two of the convicted men leading the woman into a basement, where the group surrounded her, took off her clothes and filmed the assault. The BBC reported that "the victim maintained a 'passive or neutral' attitude throughout the encounter," citing a police report. This detail held a role in the judicial decision.
In April, a Navarre court cleared the men of the more serious charge levied against them. The court wrote in its decision that the Supreme Court case law required violence—meaning physical aggression—and intimidation for a rape conviction.
"Despite the seemingly damning evidence, the court cleared the men of sexual assault (rape) and sentenced them instead to nine years for sexual abuse. The prosecution has sought 22 years for each defendant on the more serious charge," El País reported.
The court's verdict sparked demonstrations across the country, with thousands of people flooding the streets to protest. Public rallies took place in cities such as Madrid, Barcelona, Valencia and Pamplona, as well as over a dozen other places throughout the country, the BBC reported.
Government officials also expressed distress at the ruling. Socialist party leader and current Prime Minister Pedro Sanchez tweeted, "She said NO. We believed you and we still do. If what the 'wolfpack' did wasn't group violence against a defenseless woman, then what do we understand by rape?"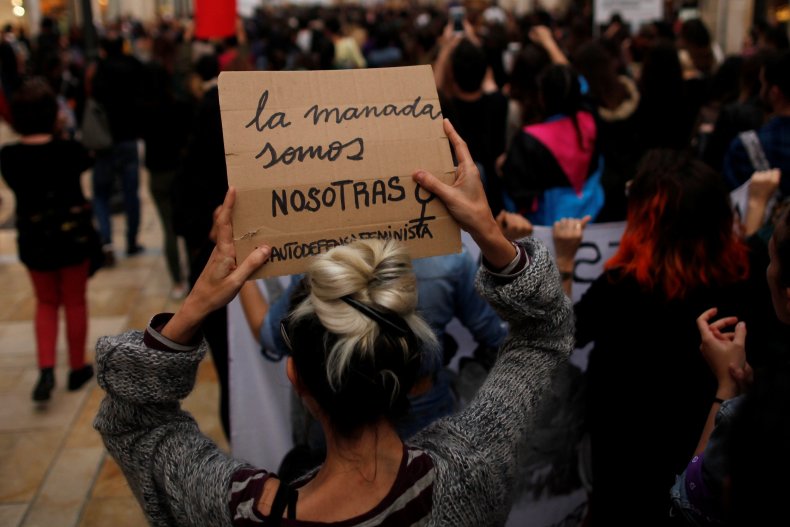 The legal change suggested by Calvo is similar to legislation that exists in Britain, Iceland, Belgium and Germany, according to The Local. Sweden also approved comparable changes to its laws in March, when the government passed legislation making it illegal to have sex without explicit consent.