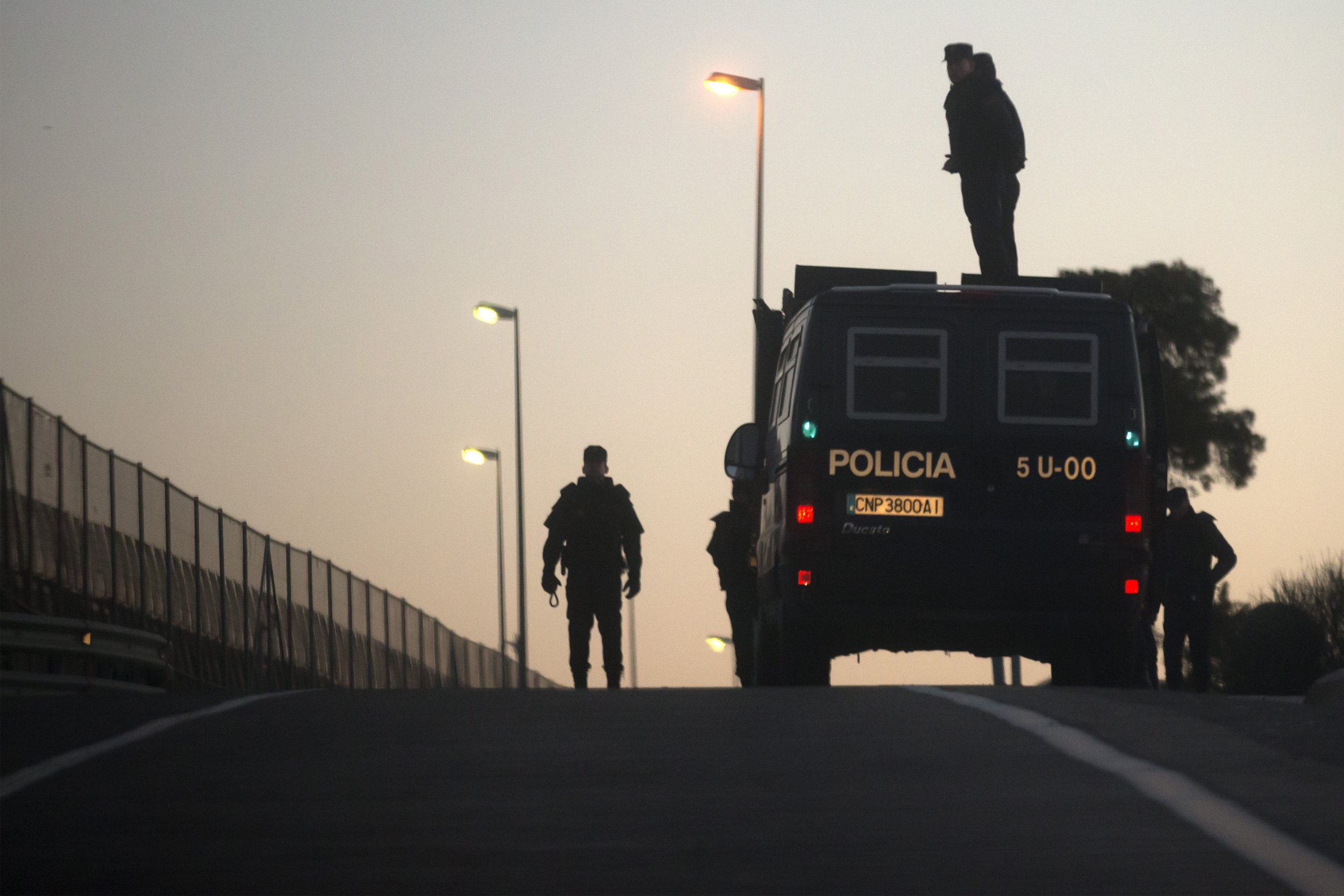 Spanish authorities dismantled a suspected Islamic State militant group (ISIS) cell on Sunday, arresting seven people in a number of raids across the country.
The raids took place in the eastern provinces of Valencia and Alicante and the North African Spanish enclave of Ceuta. Police have been monitoring the cell since 2014.
According to the Spanish interior ministry, each suspect detained had allegedly helped to facilitate the transfer of weapons and funds to extremist groups in Iraq and Syria. The leader of the cell operated it as a "business complex," sending the goods from Spanish ports under the guise of "humanitarian help," the ministry said.
Of those arrested, five were Spanish nationals of Jordanian, Moroccan and Syrian descent and two foreign nationals from Syria and Morocco, NBC News reported.
"The continued supply [of logistical material] by this cell directly supported the continuity and reinforcement of terrorist structures in Syria and Iraq," the statement read.
"The material was sent as humanitarian help to the conflict areas, but in reality what was being sent hidden amongst supplies was military material, money, electronic and transmission equipment, firearms and explosive-making precursors."
In March 2015, members of a Spanish jihadi cell made threats against the Spanish royal family, resulting in the arrest of eight of its members in Barcelona, Girona, Ciudad Real and Avila.
A number of jihadi cells have been broken up by authorities in a series of raids carried out over the last year in Ceuta and the other Spanish North African enclave of Melilla, which sits on the coast of Morocco but is fenced-off from the rest of the country.
It was also revealed in February 2015 that the ancient banking system of hawala is being used in Spain as a conduit for the financing of fighters aligned to extremist groups in Syria and Iraq, such as ISIS and the Al-Qaeda affiliate in Syria, the Nusra Front, through a network of shops across the country.