Spanish Election Results in Another Hung Parliament, More Uncertainty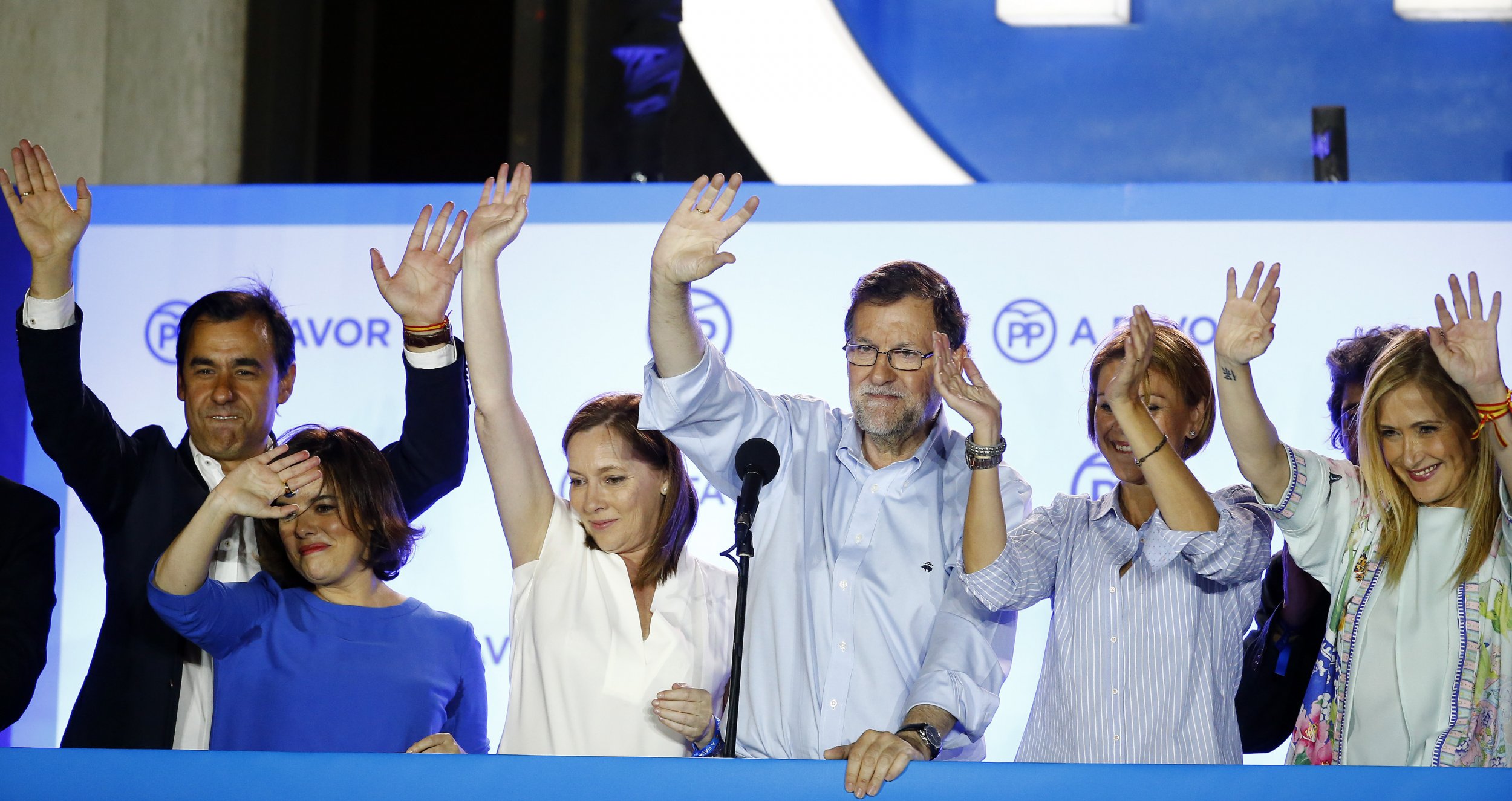 Spanish elections delivered a hung parliament for the second time in six months on Sunday, adding to political uncertainty in Europe after last week's shock Brexit vote and piling intense pressure on Spain's warring politicians to form a government.
Acting Prime Minister Mariano Rajoy's center-right People's Party (PP) again emerged with the single biggest bloc of seats but fell short of a majority, leaving the eurozone's fourth-largest economy at risk of another lengthy political stalemate or even of a third general election.
The PP was the only major party to increase its share of seats from December's inconclusive poll, sapping the power of a wave of new parties which had fed on years of deep recession and public anger over corruption scandals within the major parties.
"We have won the elections," Rajoy told hundreds of cheering supporters outside PP headquarters in Madrid late on Sunday.
"We claim our right to govern."
The PP won 137 seats, up from 123 in December but short of the 176 needed for an outright majority.
Spain now enters another round of backroom talks to see which parties can form a governing coalition, a task that eluded them despite months of negotiations following the December vote.
It was unclear whether Britain's vote to leave the EU, which hit financial markets in indebted Spain particularly hard, led more people to vote for the conservative PP. However, the uncertainty and confusion sweeping Europe in the wake of Brexit will pressure politicians to reach a deal quickly.
Among the hundreds of people cheering Rajoy and other party leaders on Sunday, waving blue party flags and red and yellow Spanish flags, there were some more cautious PP supporters.
Upstart liberal party Ciudadanos, which saw its support fall on Sunday, said it was ready to immediately open talks with the PP to explore the formation of a government.
The two combined would fall just seven seats short of a majority, putting pressure on the Socialists to drop their opposition to a PP-led government.
Socialist leader Pedro Sanchez said he would put his party "at the service of the general interest" but an agreement with the PP might not be easily reached.
"We are heading for more rounds of complex negotiations, whose least bad outcome could be a weak government," said Vincenzo Scarpetta, political analyst at Open Europe in London.
"The pressure on the Socialists to let Rajoy at least form a minority government and get on with business will be enormous."
The main surprise was the disappointing result for anti-austerity Unidos Podemos ("Together We Can"), a grouping of several leftist parties led by anti-austerity movement Podemos.
Podemos had been forecast to increase its vote and play a central role in forming government but it ended up with 71 seats, unchanged from December.
"Tonight's results have not been satisfactory for us, we expected more," Pablo Iglesias, the pony-tailed academic who leads Podemos, told a somber crowd of supporters.
Polls ahead of the vote had forecast his party would surge in support and overtake the 137-year-old Socialist party as the main left-wing force. The Socialists won 85 seats, down from the 90 they had in the December election.
Spain's biggest-selling newspaper, El Pais, on Sunday also urged politicians to put aside their differences and form a government quickly given increased global uncertainty in the wake of Britain's referendum vote.
"Now is not the time for messing about or egotism," the paper wrote in an editorial. "The only priority should be the urgent need to form a government with the ability to govern."