Spain Has Just Elected Far-right Lawmakers for First Time Since the Death of Franco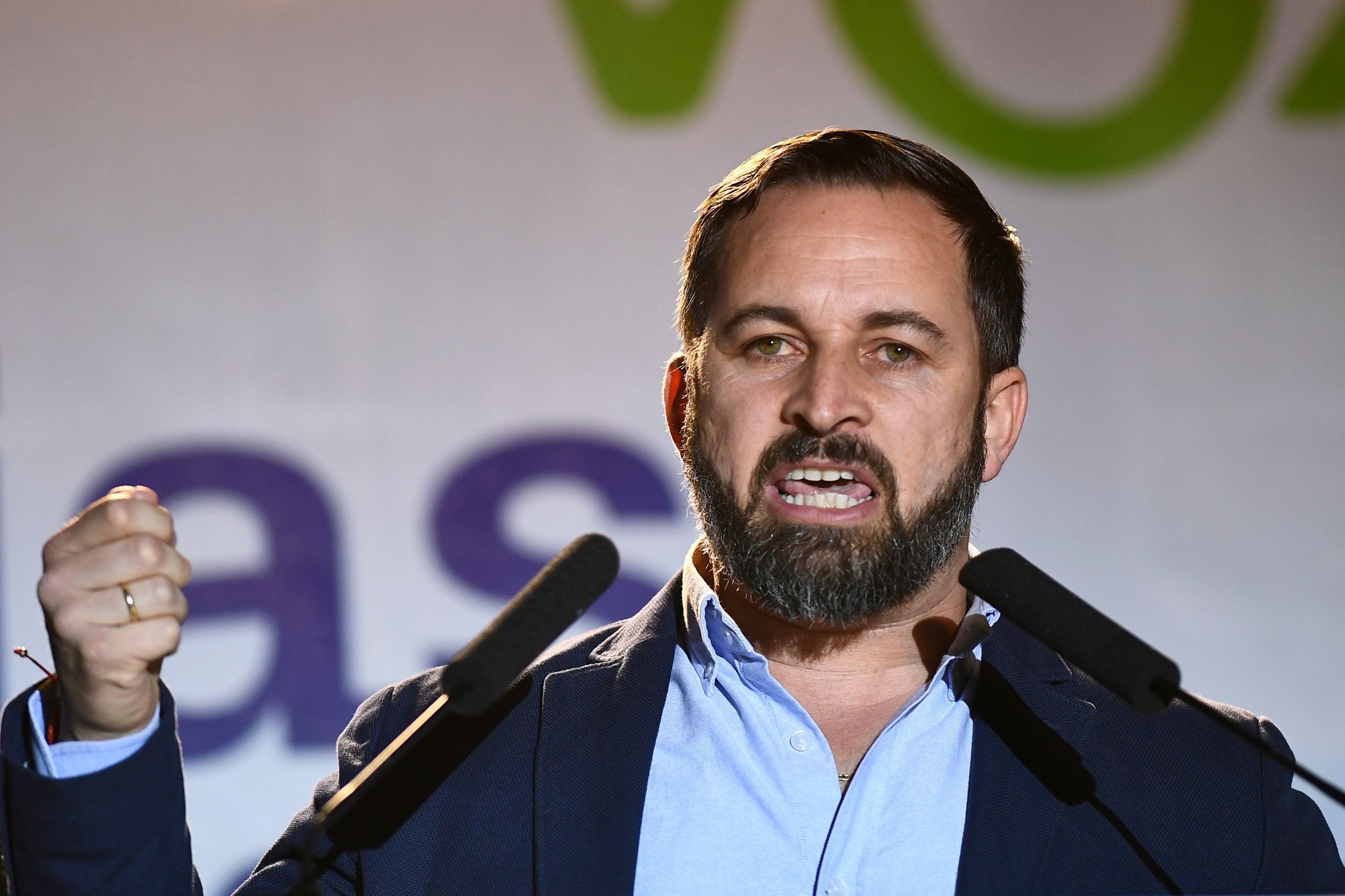 On Sunday, the far-right party Vox won 24 seats in a Spain's snap election, which also saw the center-left Socialist Party make considerable ground in parliament.
Vox is the first far-right party to enter parliament since Spain became a democracy more than 40 years ago, following the death of military dictator General Francisco Franco, who ran the country from 1936 until 1975.
The party won 24 of the Congress of Deputies' 350 seats, all of which were up for election, but the party had hoped to win double that number, The Washington Post reported.
The populist anti-feminist, anti-immigration, anti-Catalan group has pledged to "make Spain great again," but failed to win over traditionally left-leaning workers, according to the BBC.
The Socialists, who are expected to win 123 seats, are a social democratic party led by Pedro Sánchez. Sánchez became prime minister after a corruption scandal saw former leader Mariano Rajoy of the Popular Party ousted.
Sánchez has led a fragile coalition, including a number of regional Basque and Catalonian parties since June 2018. But he called an election for Sunday after failing to get a budget through parliament in February.
The party failed to win an outright majority (176), but it did flip the upper house, winning 121 Senate seats to the Popular Party's 56. Two hundred and eight of the upper house's 266 seats were up for election.
"The Socialist party won, and we are now going to build the Spain we want," said Prime Minister Pedro Sánchez, per The Post. "This demonstrates the support the whole country has done in defense of democracy," he continued. "It doesn't want to go back. It wants a country that advances."
Although the party's performance was better than expected, as national newspaper El Pais noted, the Socialists will have to lean on other parties to get legislation through government. Sánchez could build a majority by forming a coalition with other groups on the left, such as Unidos Podemos (United We Can) and regional Catalan and Basque parties.
It's as yet unclear whether the party will form such a partnership—or what one would look like—but Deputy Prime Minister Carmen Calvo on Monday indicated the Socialists want to govern alone, according to newspaper La Vanguardia. "We think we have more than enough support to be the rudder of this ship," she said.
Working with Catalan parties may irk some supporters, given ongoing tensions between Madrid and Catalonia. The autonomous region voted to become independent in a 2017 referendum declared illegal by the Spanish government.
It was a bad day for Spain's Popular party, which won only 66 seats—the group's smallest tally for years. It won 137 seats in the 2016 general election, 123 in 2015 and 186 in 2011.
The traditionally center-right party followed a harder anti-immigration, anti-Catalan line this election, under the helm of Pablo Casado. Vox is thought to have split the right-wing vote, as the BBC noted.
The center-right Citizens Party won 57 seats, while Unidos Podemos, a left-wing alliance of Podemos, United Left and other groups, won 42.
Smaller parties have gained ground in recent years, with the Popular Party and the Socialists taking a total of 296 seats in 2011. This year, the two major parties are expected to take a combined total of 189 seats.