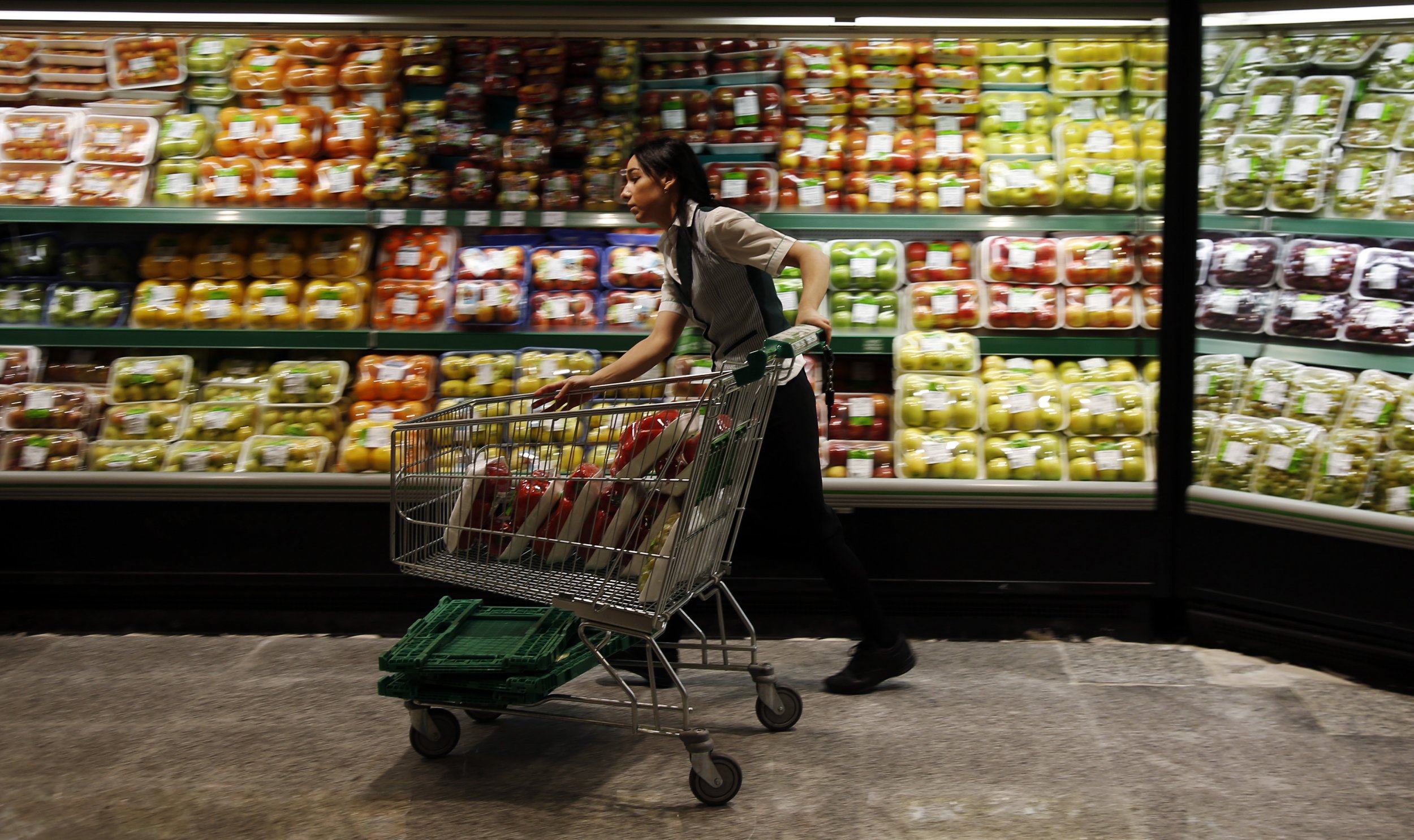 A decline in prices meant Spain's inflation rate fell to -1% at the end of 2014, it emerged today, putting the country in the grip of deflation - but it seems that this is not entirely bad news as growth continues to beat the Eurozone average.
The fall sees the country's Consumer Price Index (CPI) at its lowest rate for December since records began in 1962, according to data released by the National Statistics Institute (INE) today.
The net decline in prices, which is also the lowest on record for any month since July 2009 when the annual CPI was -1.4%, is largely due to the falling price of oil products and food.
Negative inflation, or deflation, worries economists who fear a deflationary spiral will set in as has been seen in Japan, where consumers delay spending on the assumption that prices will fall further, which then leads to further economic decline. Inflation also usually reduces the value of debt over time as wages go up but the price of the debt remains fixed. Deflation – when prices fall - means that debt essentially gets bigger, whilst the price of everything else falls.
However, the Bank of Spain and influential Spanish thinktank Funcas have predicted that despite these deflationary pressures, the Spanish economy is likely to have grown by 1.4% in 2014, and is projected to grow a further 2% in 2015. Whilst the gross domestic product (GDP) of the Eurozone as a whole grew by 0.2% in the third quarter of 2014, Spanish GDP grew by 0.5%.
In November 2014, Spanish retail sales actually rose 1.9% from the previous year, the fourth consecutive monthly increase.
According to Newsweek correspondent Andrew Davies, who recently wrote an in-depth feature on imminent deflation in the Eurozone, the decline is mostly due to the falling price of oil.
"What is happening is due to the oil price. There has been such a big drop in oil prices – 50% in six months – and this is a big component of the CPI. Therefore when it changes this much, it will inevitably have a major effect on overall inflation," he says.
So why is deflation not leading to a slump in consumer spending?
"If prices are low and people have more money due to low oil prices then they will spend more money," says Davies.
According to BNP Paribas, every time the price of a barrel of oil drops by $10, Spain's GDP growth increases by 0.6%, making the country one of the biggest beneficiaries of declining oil prices.
Spanish multi-national engineering company Gestamp, which is a major leader in the European automotive industry and employs over 25,000 staff in 20 different countries, is one of the companies that has benefited from the lower prices.
According to chief financial officer Francisco López-Peña low oil prices have meant consumers have more a disposable income as they have to worry less about re-fuelling their cars.
"We are seeing now that people are buying fuel by the gallon, rather than buying a particular amount of money worth of gallons," López-Peña told the Wall Street Journal.
But Inigo Fernandez de Mesa, the country's trade secretary says that oil prices are just one factor that is positively impacting the Spanish economy.
Speaking to CNBC in Madrid on Thursday, Fernandez de Mesa said: "The sharp reduction in oil cost reduces the cost of production and possibly increases the income of families and it also improves the external account of Spanish economy."
"The second positive factor is the exchange rate depreciation. This could be a very important factor to improve the performance of Spanish exports further."
According to Fernandez de Mesa, these factors - alongside a "rapid reduction" in funding costs and keeping workers' wages at a slow pace of growth - could all work together to make our forecasts for this year "conservative".
However, not all are so optimistic. Jonathan Loynes, chief European economist at Capital Economics, says it is unlikely that the economic growth Spain is experiencing at the moment is sustainable.
"While Spain's economic recovery remains solid, its high unemployment and large degree of spare capacity make it vulnerable to a prolonged bout of deflation," he wrote in the consultancy's next quarterly report.
"Spain has been one of the Eurozone's stronger performers over recent quarters. And timely survey evidence such as the composite PMI [Purchasing Managers' Index] show few signs of any significant loss of momentum. But this may not be sustainable."
Spain's deflation figures are released just one week after figures revealed that the Eurozone as a whole slipped into deflation in December, raising the prospect of an intervention by the ECB to try and stimulate the economy. The central bank is due to meet on January 22 to consider whether to extend its existing stimulus measures and start buying sovereign bonds in a new strategy of quantitative easing (QE).