Spain is Finally Ready To Break the Pact of Silence over its Fascist Past | Opinion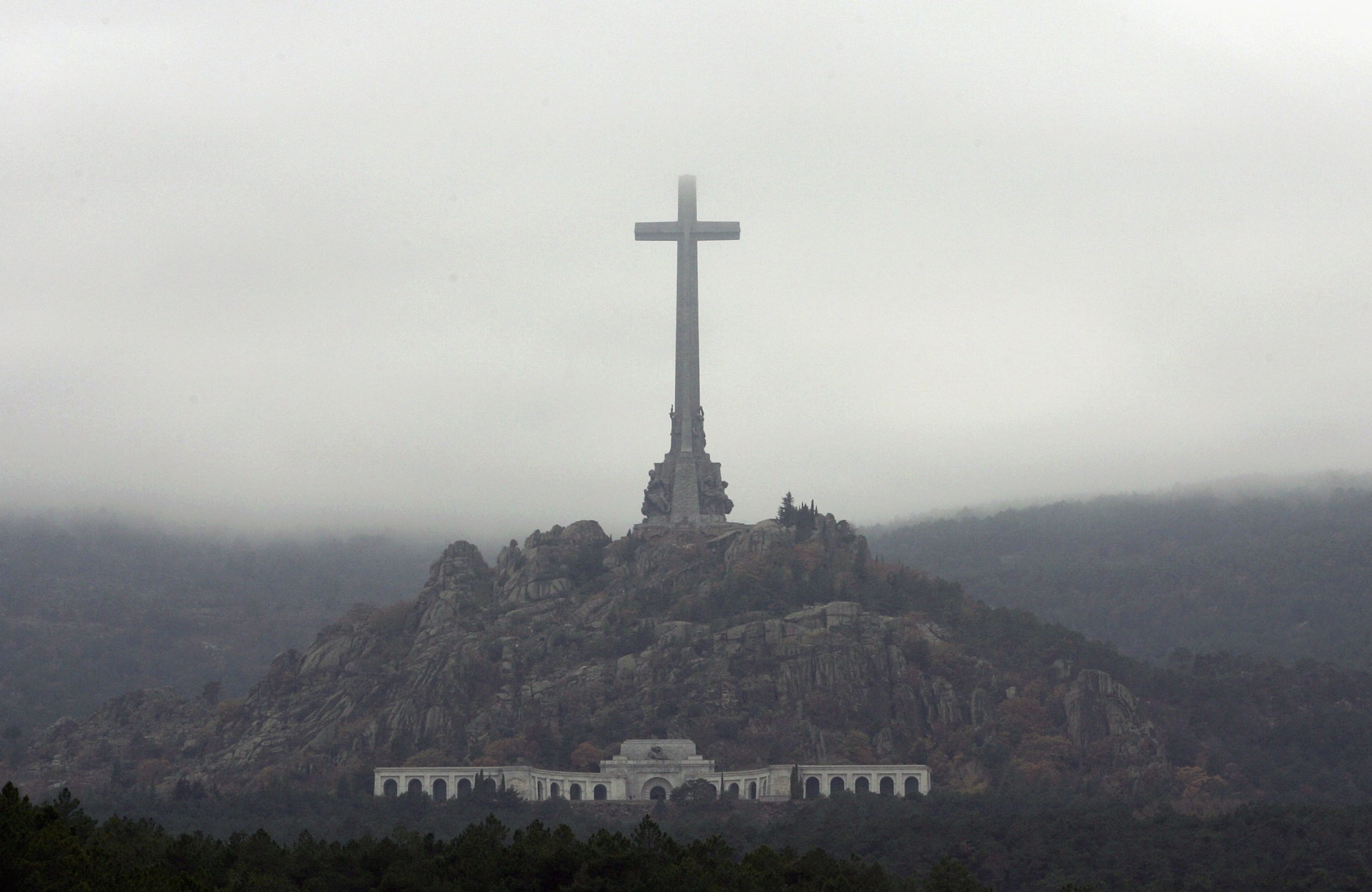 In a packed Madrid cinema in late November, a group of Spanish teenagers sat, rapt, as they listened to stories of their country they had never heard before. Stories of children torn from their mothers at birth, of innocent people executed and buried in mass graves, of torture, and of successive generations fighting for justice and recognition before their plight is forgotten forever.
The young people had come to watch our film The Silence Of Others, which follows survivors of crimes of Spain's 40-year dictatorship under General Francisco Franco and their struggle for justice in the face of Spain's pact of amnesia about the dictatorship that terrorized the country from the Spanish Civil War until the General's death in 1975.
To this day, young people are taught painfully little about the period in schools. In 1977, in the aftermath of the dictator's death, Spain's government approved an Amnesty Law which freed political prisoners but also ensured that the myriad crimes of the dictatorship would never be investigated. This became known as the "Pact of Forgetting." The hope was that ignoring the past would help Spain build a democratic future and that old wounds would quietly heal of their own accord.
But one cannot create peace simply deciding to forget violence. And for thousands of survivors, with loved ones still in mass graves, or with torturers or other perpetrators still at large, forgetting was simply impossible anyway. For decades, victims groups and historic memory associations have battled this oblivion.
Spain's struggle with its past has gained a new urgency in recent days and months. Since Prime Minister Pedro Sánchez vowed to remove the former dictator's body from his enormous mausoleum at the "Valley of the Fallen" outside Madrid, debate has raged over where exactly his remains should rest. Meanwhile, a series of campaigns and court cases have seen survivors of the Franco regime pressing for recognition and gaining public support.
The Silence of Others opened in theaters in Spain two weeks ago. The film follows the progress of an international lawsuit using universal jurisdiction to investigate these crimes against humanity, led by Argentinian judge María Servini, and profiles several survivors: María Martín, whose mother was executed in 1936 for allegedly being a "red"; Chato, an activist tortured during the 1970s by Billy "El Nino", a notorious state enforcer; and María Bueno, whose newborn child was taken from her in 1981, following a pattern of child thefts with their roots in eugenics theories from the early Franco years.
The response to the film has been very different to what we imagined when we set out on this journey film seven years ago. Back then, anyone advocating for justice for Franco's victims was discouraged from "stirring up bones," as former prime minister José María Aznar put it.
Taking our film to festivals all over the world, we were overwhelmed by the emotional response from audiences. From the Berlinale premiere to screening after screening, audiences were tremendously moved and supportive of the survivors' cause. And, to our surprise, Spaniards in the audience were too. As we talked with them, we began to see more support for victims and survivors, and across a broader political spectrum, than we had expected.
Ahead of premiering the Silence of Others in Spain, one of the film's production funders, the Bertha Foundation, provided a small amount of support for a survey in Spain, asking about attitudes around the issues raised by our film in the country where it mattered most.
The results were way beyond our expectations: the poll showed that two-thirds of people now believed there should be a change in the law in order to bring perpetrators of crimes against humanity during the Franco era to justice. And only 15% opposed this idea.
Seven out of ten believed that the state should support the reinterment of the more than 100,000 victims of the regime buried in mass graves.
Three-quarters of people surveyed believed the state should fund a free, voluntary DNA database to help people who feared they had been the victims of infant abduction.
The survey results are reflected in the early embrace of the film here in Spain. Screenings of The Silence of Others are selling out: theatres are adding additional sessions, and spirited post screening discussions are bringing the story up to the minute. A short video based on the film has gone viral and been viewed nearly 3 million times. One important Spanish cinema magazine even called it "the most necessary documentary in 80 years."
All the signs show that a large portion of Spain is ready for change and that these questions are now on the table. A Change.Org petition calling for justice for survivors garnered tens of thousands of signatures within hours of launching. And just last week, parliament voted unanimously to begin the process towards a national law that would deliver many of the demands of families affected by Spain's "stolen babies" scandal, including the much needed public database. In the past, motions like this have been drowned in waves of "whataboutery."
But this time feels different. In last week's screening, two teenagers' questions summed things up. One asked "Why do you think today's politicians won't do anything about this? Do you think they are waiting for survivors to die so that they can turn the page...?" Another, visibly moved, offered, "What can we, the new generations, do to continue with your struggle?" These questions reflect both the urgency and the new willingness to talk, to seek the truth, and to bring justice to survivors of these crimes before time runs out.
Almudena Carracedo and Robert Bahar are the Emmy-winning directors of The Silence of Others, winner of 16 film awards including the Berlinale Panorama Audience Award and the Peace Film Prize.
The views expressed in this article are the authors' own.​​​​​