Spain Creates Commission to Investigate Crimes of Former Dictator Francisco Franco
The Spanish government announced it would create a truth commission to investigate crimes against humanity carried out by the regime of former dictator Francisco Franco, who died in 1975.
The establishment of the commission was part of a broader justice ministry initiative announced on July 11 to support the victims of Franco's rule.
The legislative changes would criminalize organizations that revered and honored the former dictator, establish an official census of victims from the civil war and Franco's dictatorship, exhume the bodies of people who are still buried in mass graves and retract the sentences handed out by Francoist tribunals.
"It's not acceptable that people in their 90s who are desperately trying to recover their parents' remains should be blocked by a judge or the arbitrary ruling of a local authority," Justice Minister Dolores Delgado said. "Nor is it acceptable Spain is, after Cambodia, the country with the highest number of disappeared in the world."
An estimated 140,000 people went missing during the civil war—which lasted from 1936 to 1939—and after the conflict, The Guardian reported. Other reports indicated that 200,000 soldiers died in the civil war, 200,000 more civilians were intentionally executed and tens of thousands of others perished in concentration camps or prisons.
But the country has never fully confronted the legacy of its dictatorial past. German international broadcaster Deutsche Welle reported that 1,200 mass graves still existed in the country.
"After Franco's death, as the nation transitioned to democracy, authorities opted to draw a veil over the past for fear of further conflict," news outlet Agence France-Presse reported. "As a result, what happened is still largely suppressed."
No trials have been conducted for the regime's abuses, and many families of individuals killed during Franco's tenure have not recovered the remains of their deceased relatives. However, monuments across the country pay tribute to Franco's regime, and members of a pro-Franco foundation place flowers on his grave every day.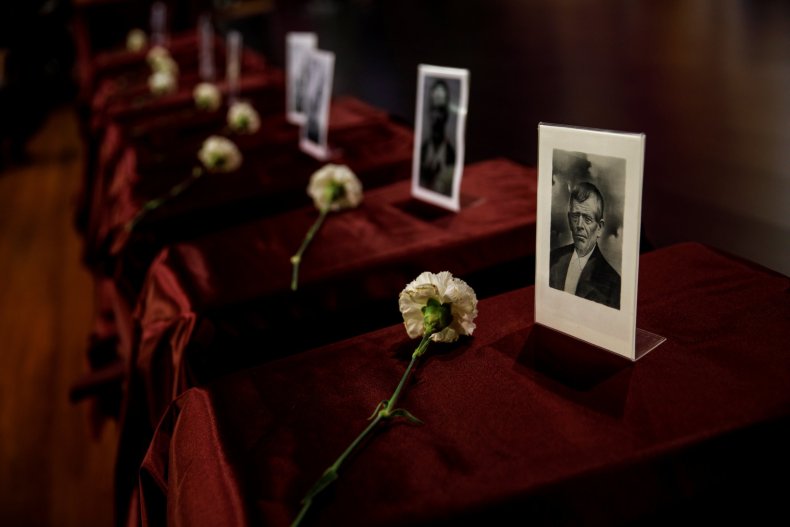 The initiatives alter the 2007 Historical Memory Law, which sought to recognize and condemn the country's past. It was the first legislation that repudiated Franco's regime, and its introduction evoked a contentious debate within the country.
While recognizing that the legislative changes represented progress, some justice advocates felt they didn't go far enough.
"This is a positive step, but none of it makes sense unless the tortures and those who committed crimes against humanity are brought to justice," José María "Chato" Galante, who was tortured during the regime's rule, told The Guardian.