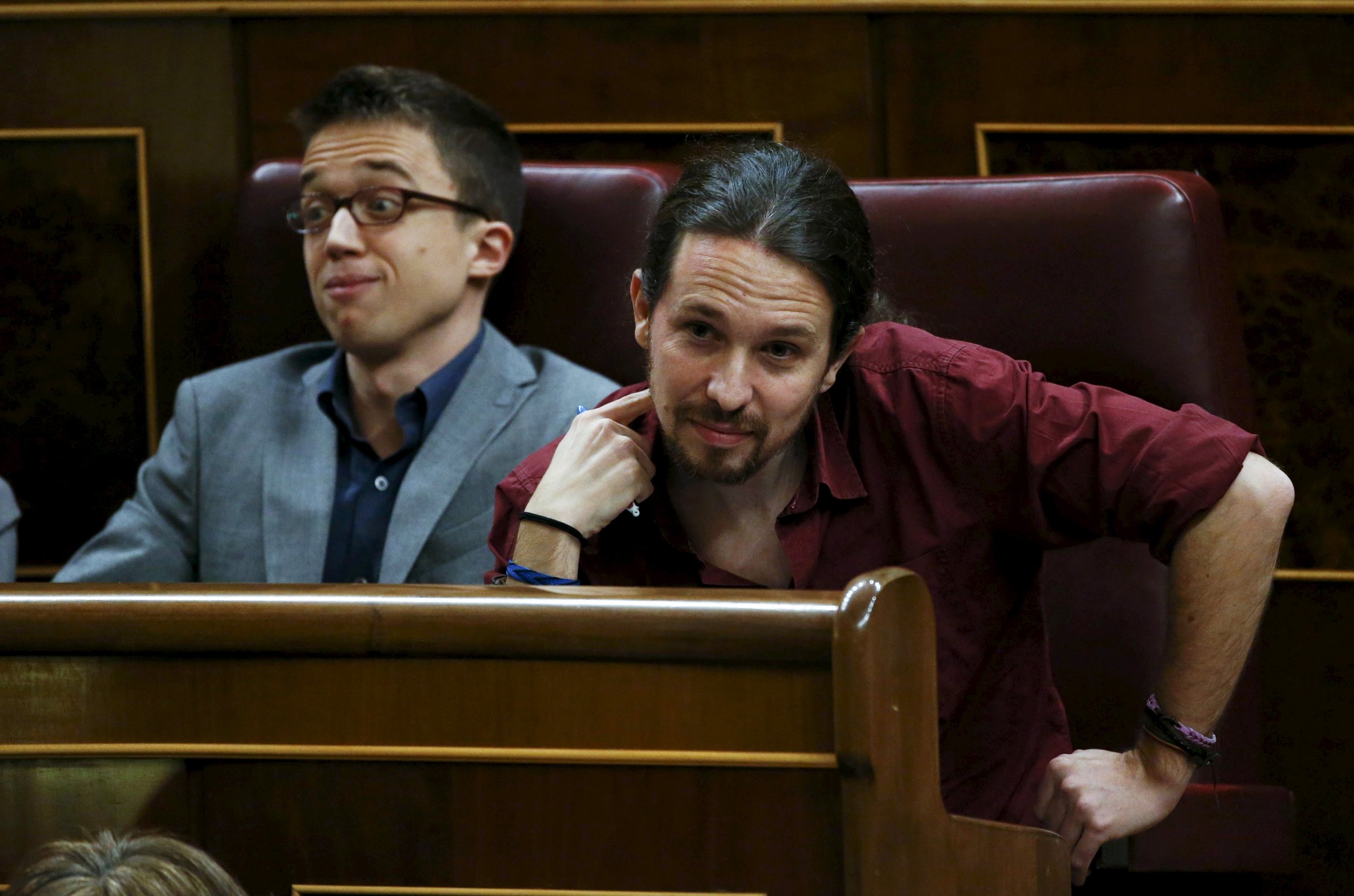 Spain's anti-austerity Podemos party is embroiled in a growing internal row as the pressure of the country's ongoing political deadlock starts to take its toll.
Nine members of the party's Madrid regional committee stepped down on Wednesday, Politico reported. Their resignation follows the departure of regional organization secretary Emilio Delgado on Monday.
Pablo Padilla, an MP for the party in Madrid who was among those who resigned, said in a blog post that "a lack of political leadership" had driven his decision.
Delgado had cited concerns about the "paralyzing" absence of leadership in the Madrid branch, which is headed by Luis Alegre, an ally of party leader Pablo Iglesias.
Spanish daily El Pais reported this week on a growing rift between supporters of Iglesias and those who back his number two, Iñigo Errejón. The party members who resigned on Wednesday are thought to be loyal to the latter.
At the heart of the dispute is a question over how the Podemos should respond to the ongoing horse-trading that has followed Spain's inconclusive general election in December. No party secured a majority, and all attempts to form a coalition have thus far been unsuccessful.
At one stage, Podemos appeared to be close to a deal with the center-left Socialists (PSOE). But differences over Catalan independence and other key issues have so far proved irreconcilable. Errejón hails from the moderate wing of the party, which wants to keep all options open. Others within Podemos think the party should position itself as a dissenting opposition.