Spain's Princess Cristina Takes the Stand at Tax Fraud Trial, Blames Her Husband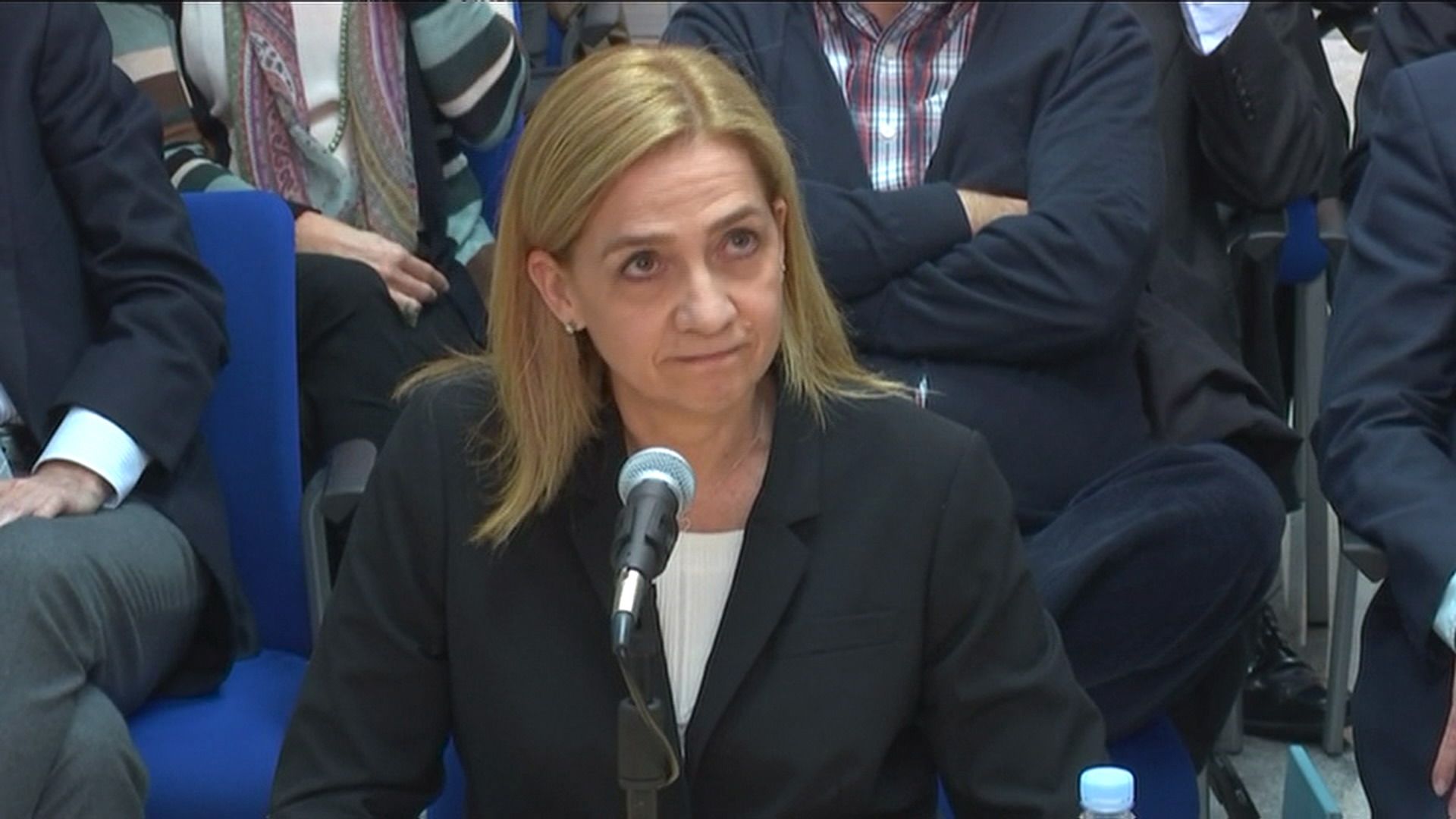 Spain's Princess Cristina took the stand on Thursday for the first time at her trial for tax fraud. During her 20-minute testimony, which consisted of her answering questions from her lawyer, she denied that she had committed fraud, saying she had no knowledge of how her husband ran their joint-owned company, according to the BBC.
Cristina's husband, Inaki Urdangarin, is accused of using his royal title to earn business income, which the couple used for personal spending. Urdangarin denies all wrongdoing.
The princess told her lawyer on Thursday that when the alleged embezzlement occurred, she was busy raising her small children and "didn't get involved" in the family's spending, ABC News reports. If found guilty, however, Cristina, 50, could face a maximum prison sentence of eight years.
The case against her and her husband began in 2010 and has captivated Spain. Last year, Cristina's brother King Felipe stripped her and Urdangarin of their titles, the Duke and Duchess of Palma De Mallorca. The princess now lives in Switzerland.
The charges against Cristina relate to her and her husband's real estate company Aizoon. She allegedly spent the company's funds on children's clothing and dance lessons, as well as improvements to her home in Barcelona, which reduced the amount of tax Aizoon paid on its profits.
Her husband, a former handball player and Olympic medallist, is accused of using his non-profit sports foundation, the Noos Institute, to win regional government contracts. He then allegedly sent $6.5 million he received to accounts he owned in various tax havens.