Spain: Podemos Gains Prompt Progressive Agenda From PSOE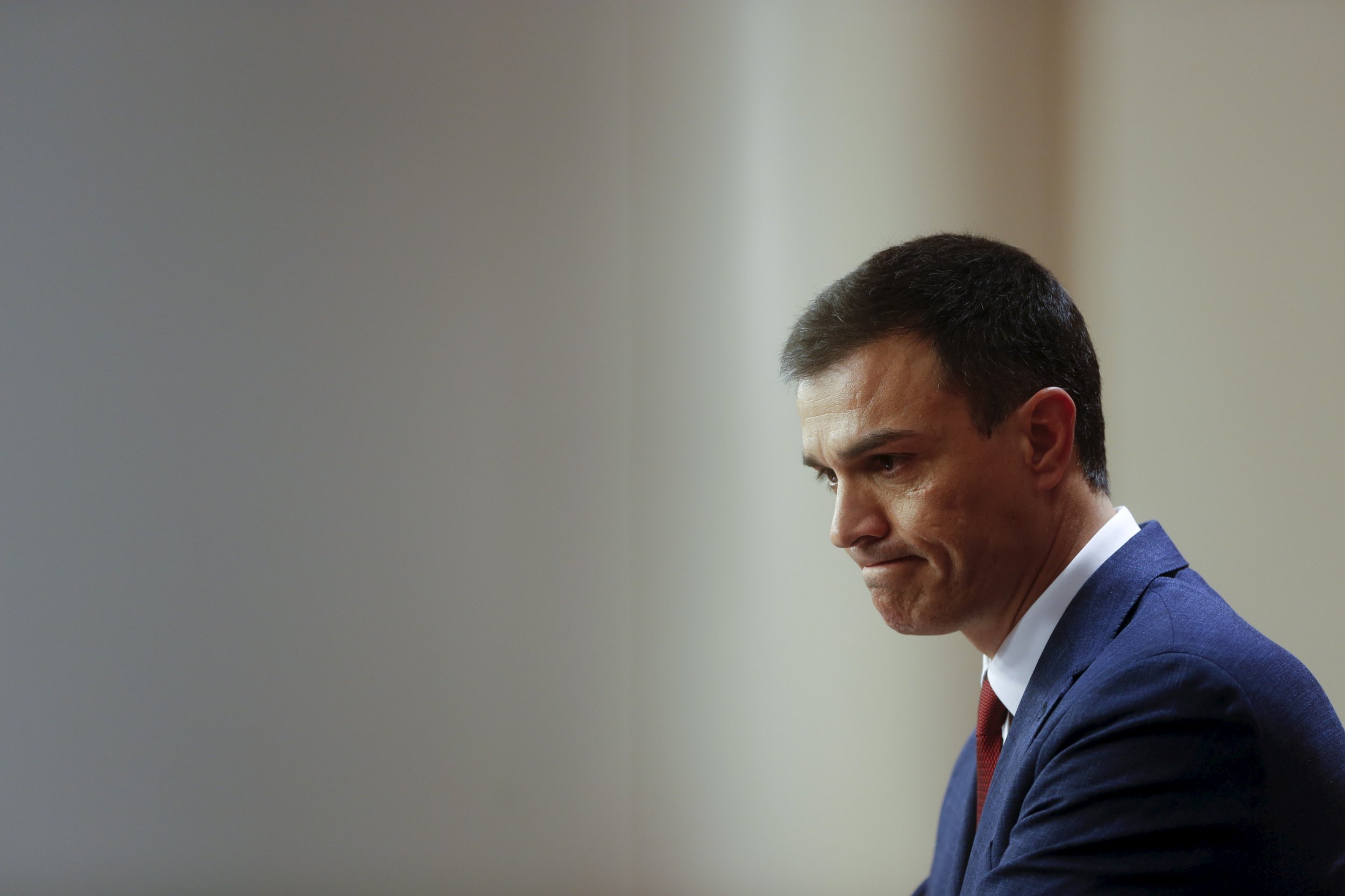 Spain's center-left Socialist Party (PSOE) is unveiling a slew of progressive social policies in an attempt to head off an insurgent hard-left alliance led by the anti-austerity Podemos party.
In the final weeks before the June 26 election PSOE will seek to lay out a socially just programme for government, the daily El Pais reports.
Measures proposed so far include stepping up sanctions on employers who skirt around labor regulations, and boosting some taxes in order to provide more generous pensions.
PSOE leader Pedro Sanchez hopes the offer will win back left-wing voters from Podemos, formed in 2014 with an anti-austerity and anti-corruption agenda, who came third behind his party in December's general election.
A series of polls on Sunday and Monday put "Unidos Podemos," a left-wing alliance formed between Podemos and the smaller United Left party, in second place overall, ahead of the PSOE, according to The Spain Report.
A Metroscopia poll for El Pais put the ruling People's Party (PP) on 28.5 percent and Unidos Podemos on 25.6 percent, followed by the PSOE on 20.2 percent. A Sigma Dos poll for El Mundo had 31 percent for the PP, 23.7 percent for Unidos Podemos and 20.3 percent for the PSOE. Two other polls produced similar results.
Following December's elections, in which no party won a majority, months of negotiations failed to produce a workable coalition or minority government. It seems likely that these results will again be inconclusive, meaning a deal will need to be struck between some combination of the PP, PSOE, Podemos and the new centrist party Ciudadanos.