Spain is back in the high-risk zone for COVID-19 infections after a sharp increase in Omicron cases despite a high vaccination rate. More people are looking for at-home COVID-19 tests, but the country is running out.
Spain's health ministry said new cases from the Omicron variant have shot up from 5 percent to 47 percent in just one week. In the past two weeks, there are over 600 cases per 100,000 people.
The demand for at-home COVD-19 tests has increased by 500 percent in November, the Madrid Pharmaceutics Official College told the Associated Press.
At-home antigen COVID-19 tests prices are rising and there aren't enough available tests for those who want them. Some pharmacies are completely out of tests, and when they do receive a shipment, they're gone as fast as they came in.
"It's really disappointing," said Eulalia Rodríguez who was looking for tests. "At least they give you some peace of mind."
Catalonia reported COVID-19 patients are occupying at least 30 percent of beds in the intensive care unit.
"Infections have grown 100% over the past week," said Joseph Argimon, Catalonia's regional health chief.
"The rise in the diagnosis of new cases in health clinics and hospitals ... can in the short- to mid-term lead to a new collapse of the health system," said Spain's association of lung doctors last week.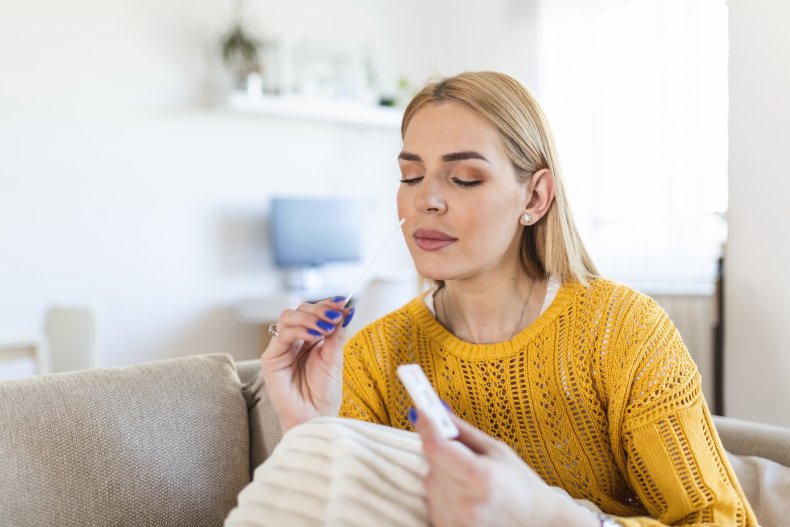 The country had hoped to rely on the willingness of 80 percent of its entire population of 47 million (90 percent of those over age 12) to line up for vaccine shots with little-to-no prodding and the widespread use of face masks to have a Christmas that looked much more like 2019 than like last year.
But the incredibly fast spread of the Omicron variant that reached Spain less than a month ago is starting to put pressure on hospitals, even though experts agree that being vaccinated still greatly reduces the risk of falling seriously ill.
Catalonia, home to the northeastern city of Barcelona, is prepared to become the first Spanish region to reinstate serious limitations and put a damper on the holiday cheer. One in four of everyone hospitalized in Spain with COVID-19 is in Catalonia.
"We had all hoped to spend these Christmas holidays with our family and loved ones, but unfortunately we are not in that situation," Catalan regional president Pere Aragonès said Tuesday. "You don't have to look at the numbers. All of us know people who have been infected."
Catalan health authorities have asked the courts to authorize a battery of measures including a new nightly curfew from 1-6 a.m., a limit of 10 people per social gathering, the closure of nightclubs, and capping restaurants at 50 percent of indoor seating and stores, gyms and theaters at 70 percent capacity. If approved, the rules would take effect on Christmas Eve and last for 15 days, thus also wiping out New Year's parties.
"These steps are absolutely necessary," said Argimon.
The Associated Press contributed to this report.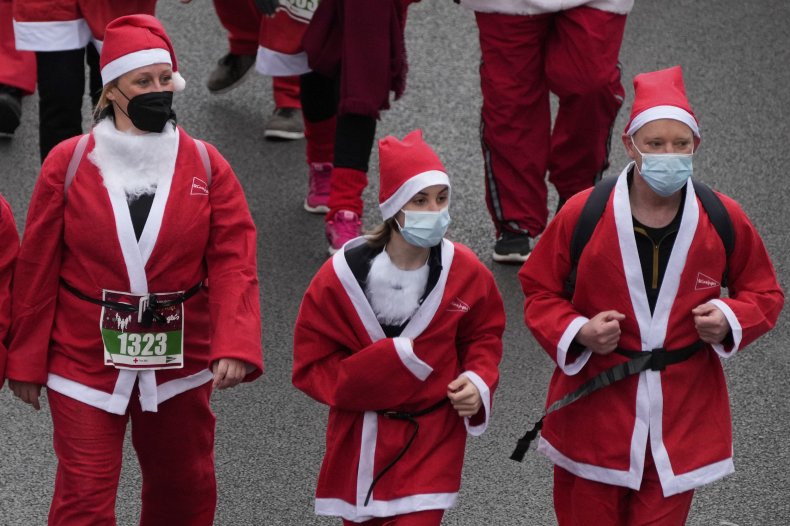 Uncommon Knowledge
Newsweek is committed to challenging conventional wisdom and finding connections in the search for common ground.
Newsweek is committed to challenging conventional wisdom and finding connections in the search for common ground.