Some Spanish Industries to Restart Next Week Under New Pandemic Guidelines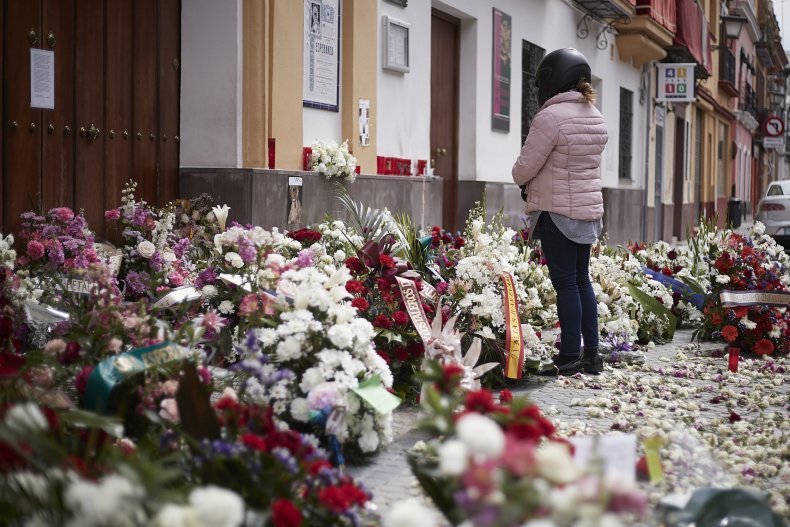 The office of Spanish Prime Minister Pedro Sánchez released new guidance on Saturday for some nonessential workers who are set to return to the job next week during the country's gradual relaxation of stay-at-home restrictions.
Developed by the Ministry of Health, the guidance document admonishes Spaniards to remain home if they show any symptoms associated with COVID-19, regardless of whether they're permitted to return to work.
The impending restart of the Spanish economy will be carried out in a controlled fashion, with employees in the manufacturing and construction sectors the first to return to worksites across the country.
"We are not under the impression that these measures will increase in an important way the transmission [of the virus]," María José Sierra, a spokeswoman for the country's health emergency coordination center, said Friday, according to the Associated Press. "We wouldn't be adopting them otherwise."
The guidance document prescribes a two-meter distance between commuters and recommends that users of public transportation wear hygienic masks. It also insists that employers enforce a two-meter minimum distance between workers and that people refrain from physical greetings, such as hand-shaking.
There are 161,852 confirmed COVID-19 cases in Spain, according to Johns Hopkins University, second only to the United States, which has reported over 519,000 cases as of Saturday. With 16,353 deaths from the disease, Spain ranks third globally.
However, data show that despite the country's disproportionately high number of positive cases, it is managing to flatten the curve of new infections. The increase in confirmed cases had been itself steadily rising until March 25, when the country reported 9,630 new infections. Afterward, the increase in total cases began to decelerate, climbing by fewer and fewer patients each day. The most recent daily increase has plummeted to around 5,000 new cases.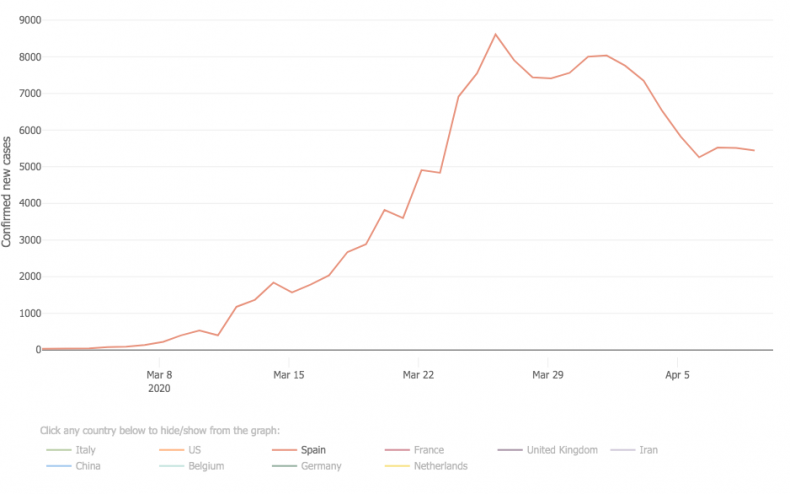 "The fire starts to come under control," Sanchez said this week inside a nearly empty parliament building, with elected representatives working remotely, according to Reuters. "This war against the virus will be a total victory."
The country's guidance still recommends teleworking wherever feasible and is instructing companies to stagger work schedules if it would be difficult to maintain adequate separation with full employment.
With establishments that have a public-facing component, the maximum capacity must still allow for adequate social distancing.
Lawmakers recently approved a plan, backed by Sanchez, to extend the country's state of emergency until April 25. The health care system has been ravaged by the extraordinary number of patients, with hotels being converted into temporary recovery centers and the armed forced being deployed to construct over one dozen field hospitals.