Spain's Pedro Sanchez Says Donald Trump Got Europe All Wrong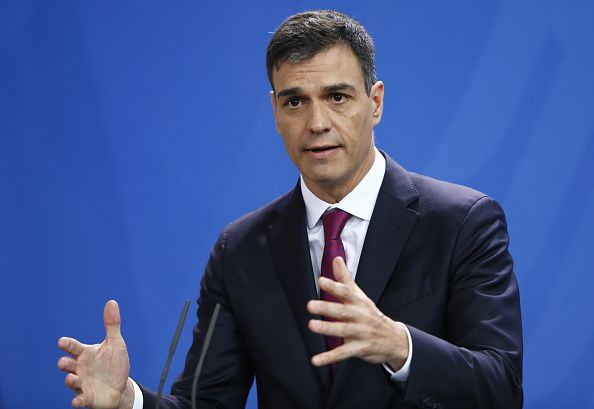 Spain's socialist president, Pedro Sanchez, says he think President Donald Trump has got Europe and NATO all wrong.
During a discussion with Reuters in New York on Thursday, Sanchez, who came to power in June and has since overseen a complete shake-up of the Spanish government, noted that he had a chance to speak briefly with his U.S. counterpart on the sidelines of a NATO summit in July. Trump's approach to the trans-Atlantic alliance, he said, is misguided.
"I think that he's committed a mistake with regards to the European Union. I do believe that a stronger Europe also works positively in the interest of the U.S. administration and the U.S. society. When you speak about peace, when you speak about security, if you speak about economic prosperity, I really believe that a stronger Europe Union is also very interesting for the U.S. administration and the country," Sanchez told reporters.
"So even though we are suffering some turbulence in our traditional relations between the Europeans and the U.S., what I can tell you is the idea and the will of all of the European Union members is to reinforce and to stick with our trans-Atlantic relations," he said.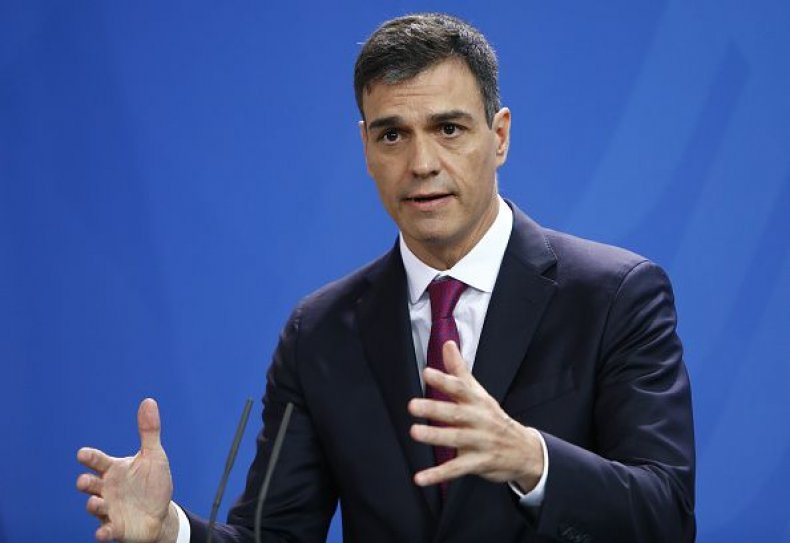 Trump has been more negative toward the European Union and other traditional allies than perhaps any U.S. president in history. He has called into question the usefulness of multilateralism, labeled the European Union "our foe" and imposed new tariffs on European steel and aluminum imports. He has also berated NATO allies about increasing their defense spending to above 2 percent of their gross domestic product (GDP).
NATO members pledged in 2014 to raise defense spending to 2 percent of their GDP by 2024, a commitment that all members reaffirmed during the last NATO summit. Currently, only five countries—the U.S., U.K., Greece, Estonia, and Latvia—are meeting that goal. But Sanchez argues that defense spending isn't the only way to calculate how much a country contributes to international security.
"I told him [Trump] that I was empathetic with his demand that NATO members and NATO allies must increase our budget on defense. But I think—to be very clear and to be very honest, because I think among allies we must be very honest and clear—when you speak and you evaluate the participation of the member states on defense, you cannot measure only by this 2 percent of our GDP," Sanchez told reporters.
"You have to do it also with regard to the participation of military capabilities in NATO missions, in Iraq, in Latvia, in Turkey…and of course how we share our military capabilities in the south of Spain that are positively affecting the security of the U.S.," Sanchez continued. "I think that he is committing a terrible mistake when he characterizes the European Union as an enemy. I think the European Union is not an enemy of the U.S."
In 2017, Spain spent between 1.5 and 1.6 percent of its GDP on defense. Sanchez has pledged to meet the 2 percent target by 2024.