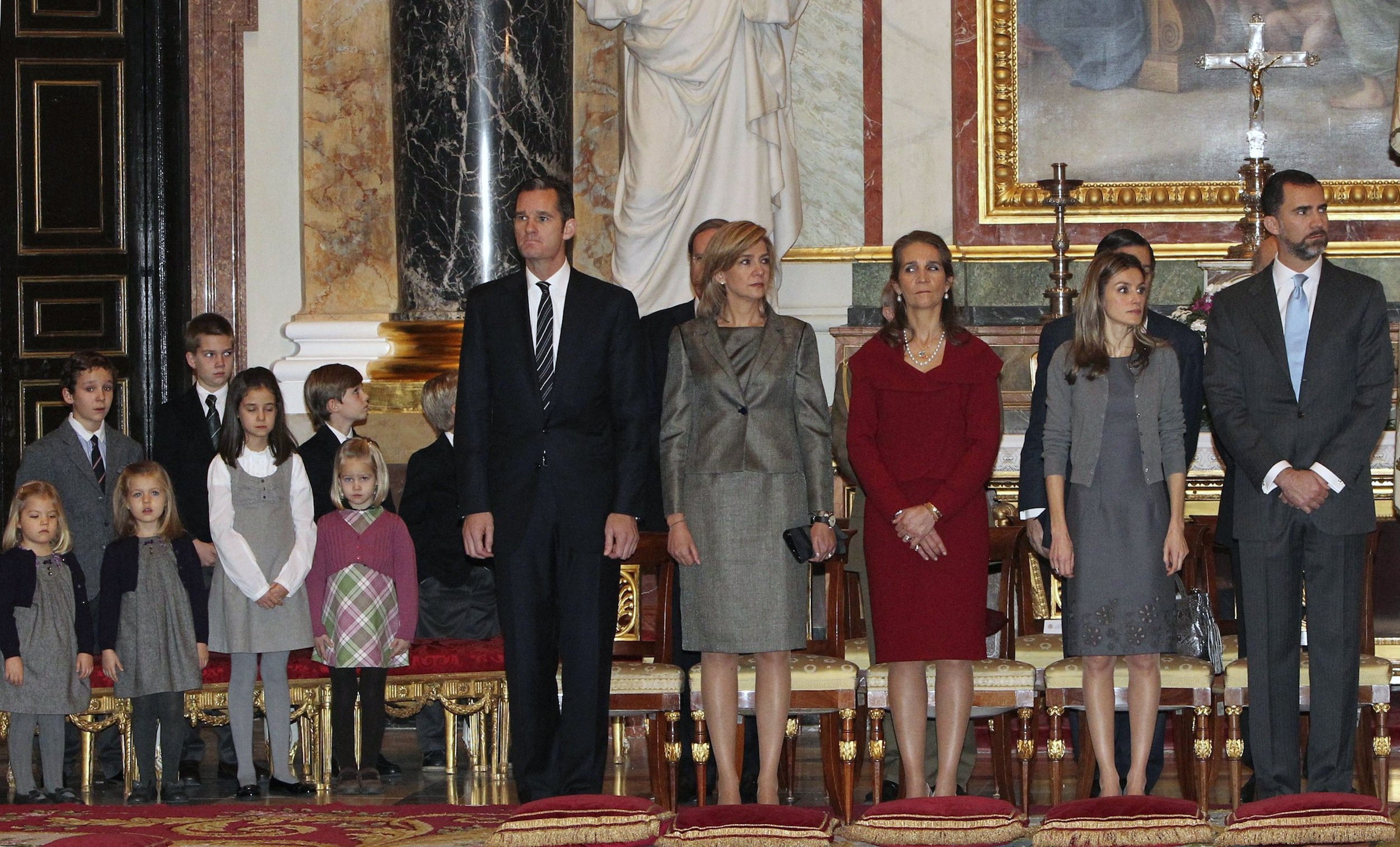 MADRID (Reuters) - A Spanish court on Wednesday upheld corruption charges against Cristina de Borbon, sister of newly-crowned King Felipe VI, and her husband in one of the last steps before a trial that could cloud the monarchy's bid to rebuild its reputation.
The rulings by the Palma de Mallorca court come barely a week after King Juan Carlos abdicated in favor of his son, who sought to repair the royal family's scandal-worn image with a promise of honesty and transparency when he took the throne.
The court said it had formalized charges of tax fraud and money laundering against Princess Cristina, who was caught up in an investigation of her husband Inaki Urdangarin's business dealings.
Urdangarin, a former Olympic handball player, is accused of using his connections to win public contracts to put on events through his non-profit organization Noos Foundation, and of embezzling several millions of euros in public funds.
The couple are now a few administrative steps away from being put on trial, though Wednesday's rulings can still be appealed. In court appearances Princess Cristina and her husband have denied wrongdoing.
The royal family has lost favor after a series of scandals, including the Noos case, as Spaniards battle economic hardship and high unemployment, though Felipe has distanced himself from his sister and remained untouched by the case.
Polls have showed King Juan Carlos' surprise abdication at 76 and his decision to hand over to his 46-year-old son have boosted the monarchy's popularity. Juan Carlos' elephant hunting trip at the height of Spain's financial crisis in 2012 had damaged his standing.
Princess Cristina did not attend last week's coronation, and she and Urdangarin have been barred from official royal events since the investigation gathered pace.