Spain's Princess Cristina Goes on Trial for Tax Evasion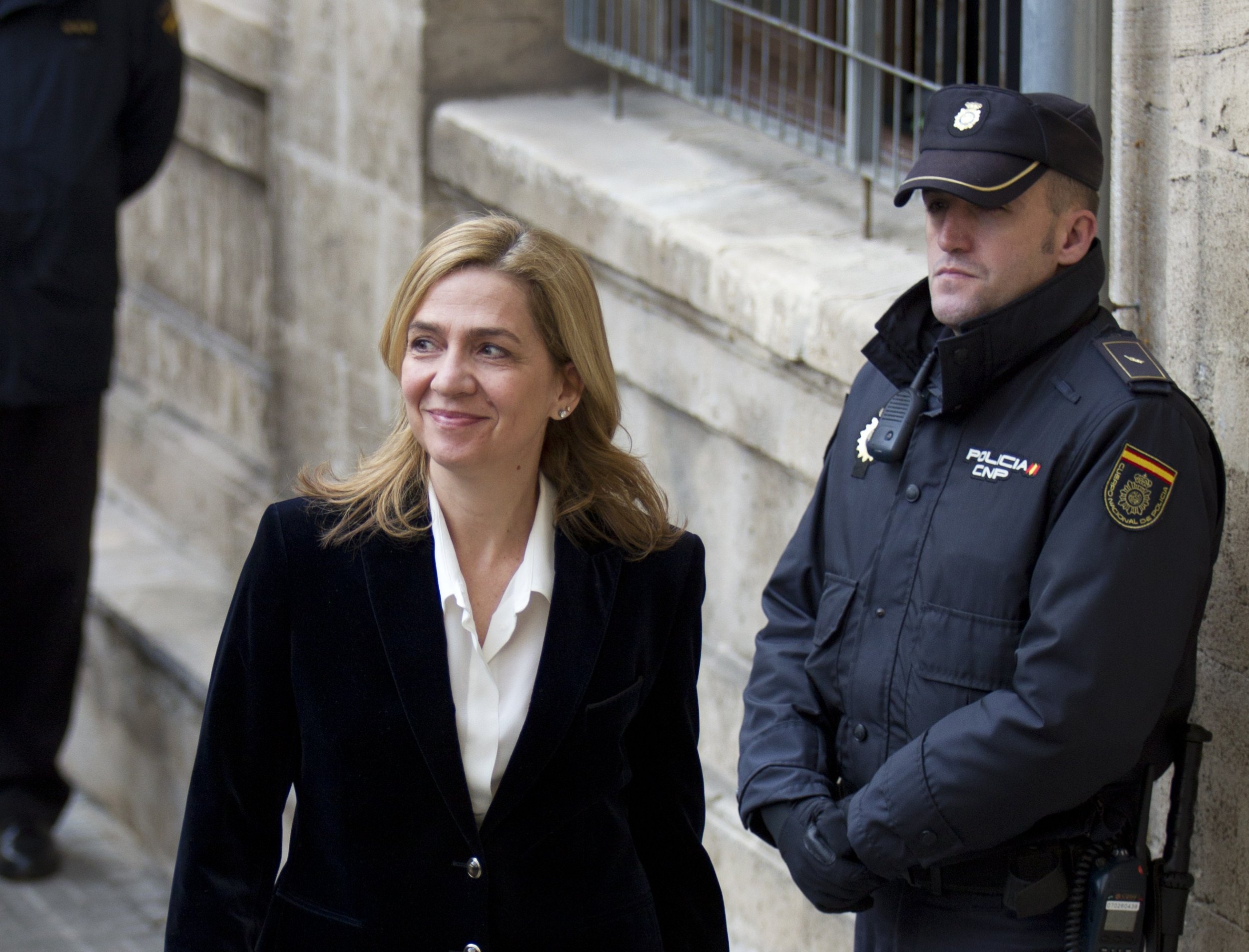 The sister of the king of Spain will appear in court in Mallorca on Monday, charged with tax evasion and other crimes in the first occasion that a member of the country's royal family has been put on trial, the Guardian reports.
Princess Cristina de Borbon, the younger sister of Spain's King Felipe VI and sixth in line to the throne, faces 89 charges, including money laundering, along with 17 co-defendants including her husband Inaki Urdangarin. The charges relate to Urdangarin's not-for-profit organization the Instituto Noos, through which he is alleged to have fraudulently won 5.8 million euros ($6.3 million) worth of publicly funded contacts.
Prosecutors allege that 2.6 million euros ($2.8 million) was embezzled through a shell company co-owned by Cristina, 50, and her husband. Both deny the charges against them.
Cristina is the first Spanish royal to face criminal charges since the monarchy was restored in the 1970s. According to the Guardian, the princess' lawyers are expected to base their defense on a Spanish doctrine which states that if a case is brought by popular action, rather than the state, the defendant doesn't need to stand trial. A far-right Spanish trade union called Manos Limpias (which translates as Clean Hands) brought the action against Cristina.
The case first arose in 2010 and was believed to be a factor in the abdication of King Juan Carlos in June 2014 after 40 years on the throne. Felipe also stripped Cristina of her title as Duchess of Palma in June 2015 in light of the allegations.