Spanish Band's Ryanair Complaint Song Video Goes Viral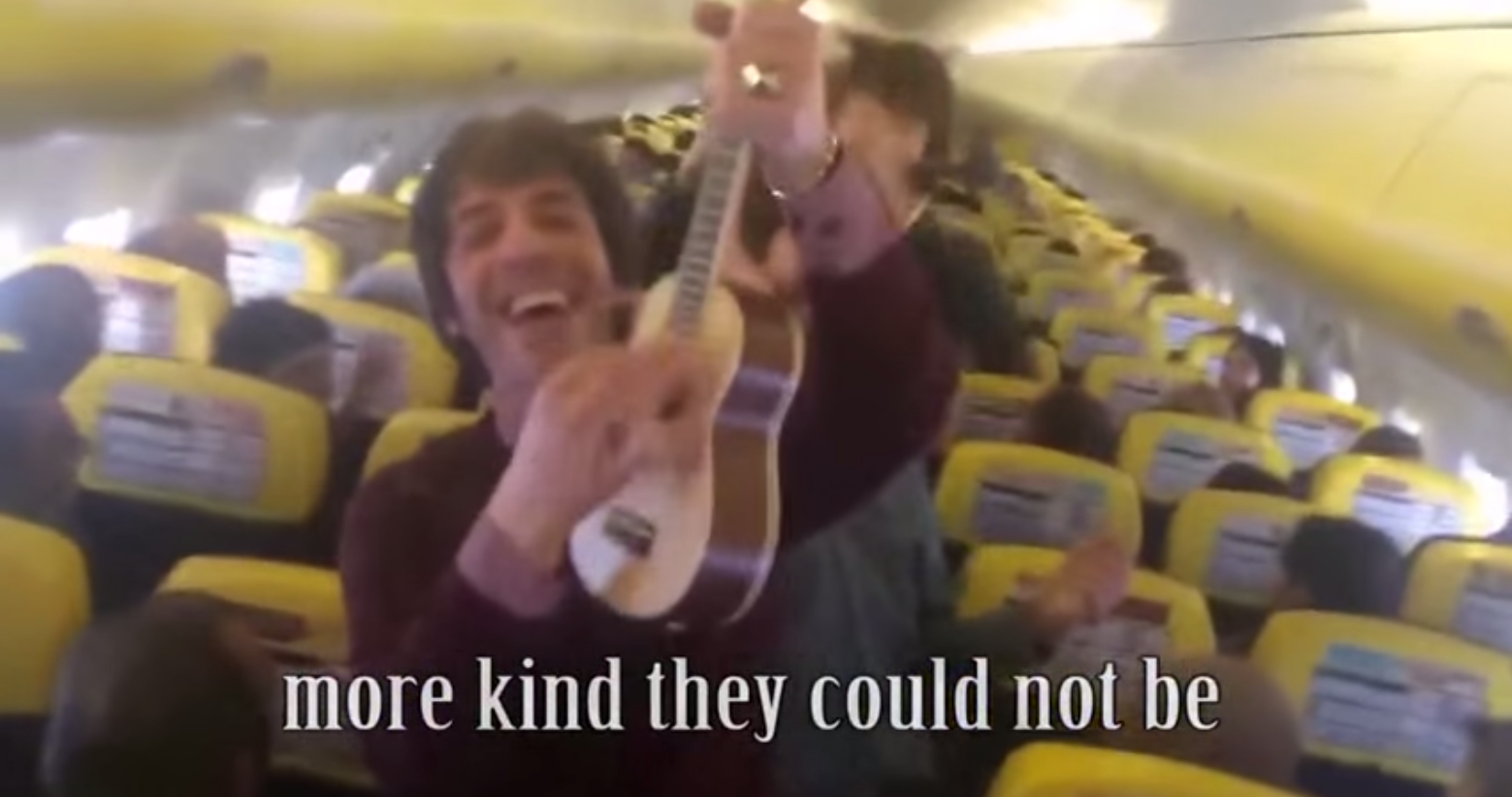 A Spanish indie rock band's sarcastic musical tribute to the low-cost airline Ryanair has gone viral, after the band posted the video to their Facebook page.
The Catalan-based band Sidonie broke into song while on a recent flight to Santiago del Compostela.
"Ryanair, oh how we love Ryanair and their air stewards," the singers croon in Spanish, as they walk up and down the plane's aisle singing and playing a ukulele. "More kind they could not be," the song continues, as passengers begin to join in the singing and clapping.
The band later made it clear that the lyrics of their song were sarcastic. "We do not love Ryanair," the band stated on their Facebook page, along with a video of their performance, which has been viewed more than 577,000 times, received over 12,500 "likes" and 4,000 shares, since the video was uploaded on March 27.
"After receiving, repeatedly, the habitual lack of respect shown by flight attendants on the Ryanair route to Santiago, we were moved to compose and perform a song dedicated to them and their irritable airline," the message continued.
But the stunt left the Irish budget airline less than impressed. Robin Kiely, a spokesperson for the airline told MailOnline Travel: "Sidonie? More like sit down mate."
"The lyrics are average, the vocals out of tune, the ukulele playing leaves a lot to be desired and there isn't one trumpet."
"We much prefer our new on-time landing music, which will be heard on over 90% of our flights this year, as we carry 100 million customers," Kiely added.