Spanish King Asks Center-Right Leader Rajoy To Form Government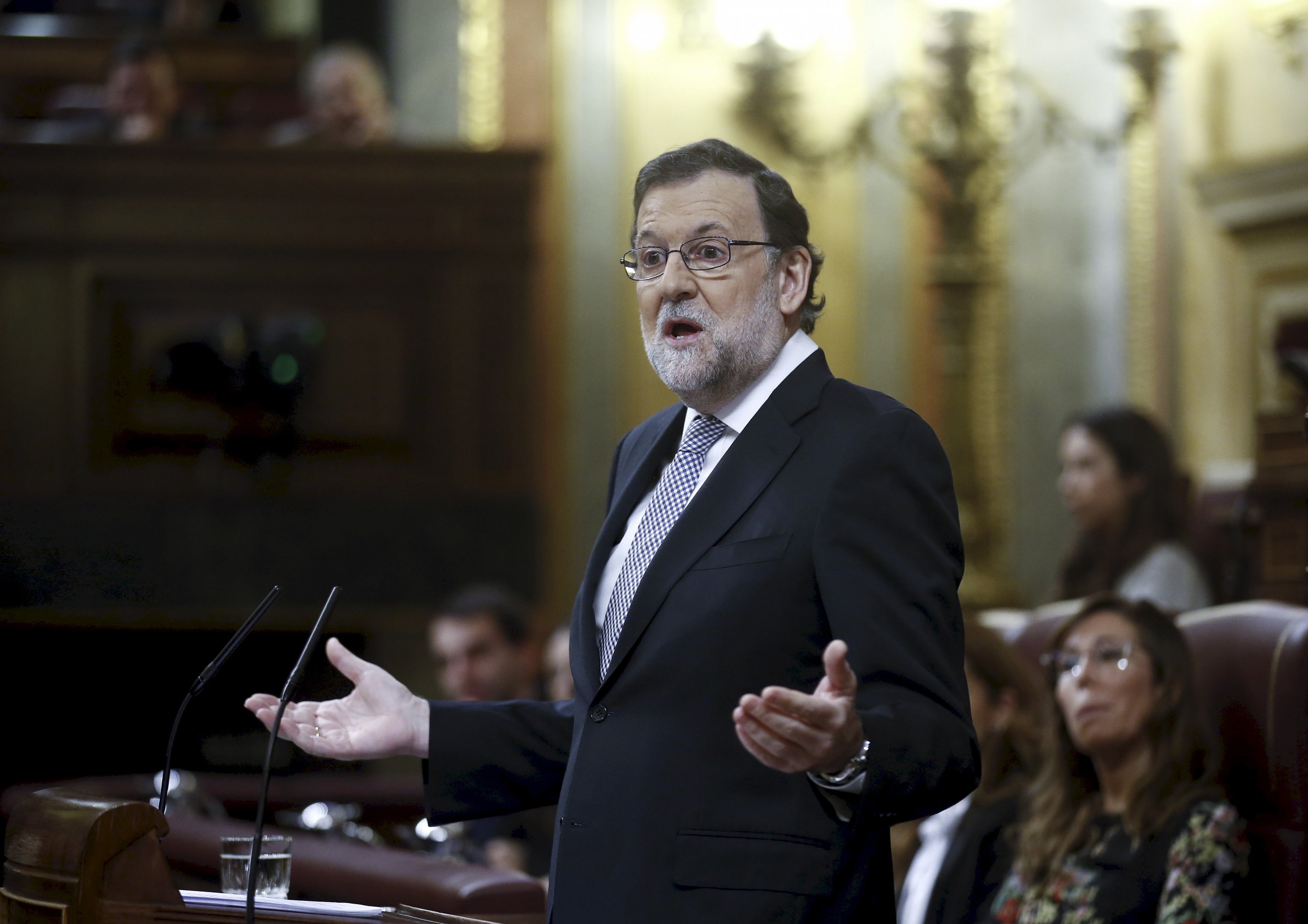 The King of Spain has asked Mariano Rajoy, the acting center-right prime minister, to try and form a government following two inconclusive general elections.
Rajoy's People's Party (PP) took the most votes in the June 26 general election, but fell short of a majority, with the center-left Socialists (PSOE) and the new parties Podemos and Ciudadanos also polling strong support.
Rajoy suggested that his first approach would be to try and form a minority administration with agreements from other parties not to block the most important legislation.
"I am willing to explore the possibility of a minority government, only with the support of the popular party," Rajoy told reporters. "It is true that this formula is only possible if the rest of the group guarantees a minimum loyalty in order not to block urgent and important questions that we have in front of us right now."
Pedro Sanchez, leader of the PSOE, said he would not support a PP-led administration or minority government: "We are the second political force in the country," he said according to Euronews. "But we are the first political force for the Spaniards who on June 26 voted to change things in this country.
"Therefore I let the King Felipe VI, our head of state, know that the Socialist Party will not support something they want to change."
Spain has been left without a permanent government since elections last December. In the period between the first and second elections Sanchez tried and failed to form a government, rejecting the idea of a grand coalition of left and right, and failing to reconcile three-way disagreements between his party, Podemos and Ciudadanos.
For more on Spain's elections, listen to the latest episode of our Newsweek's Foreign Service podcast.