Spanish Government Asks Court to Declare Catalonia Independence Vote Illegal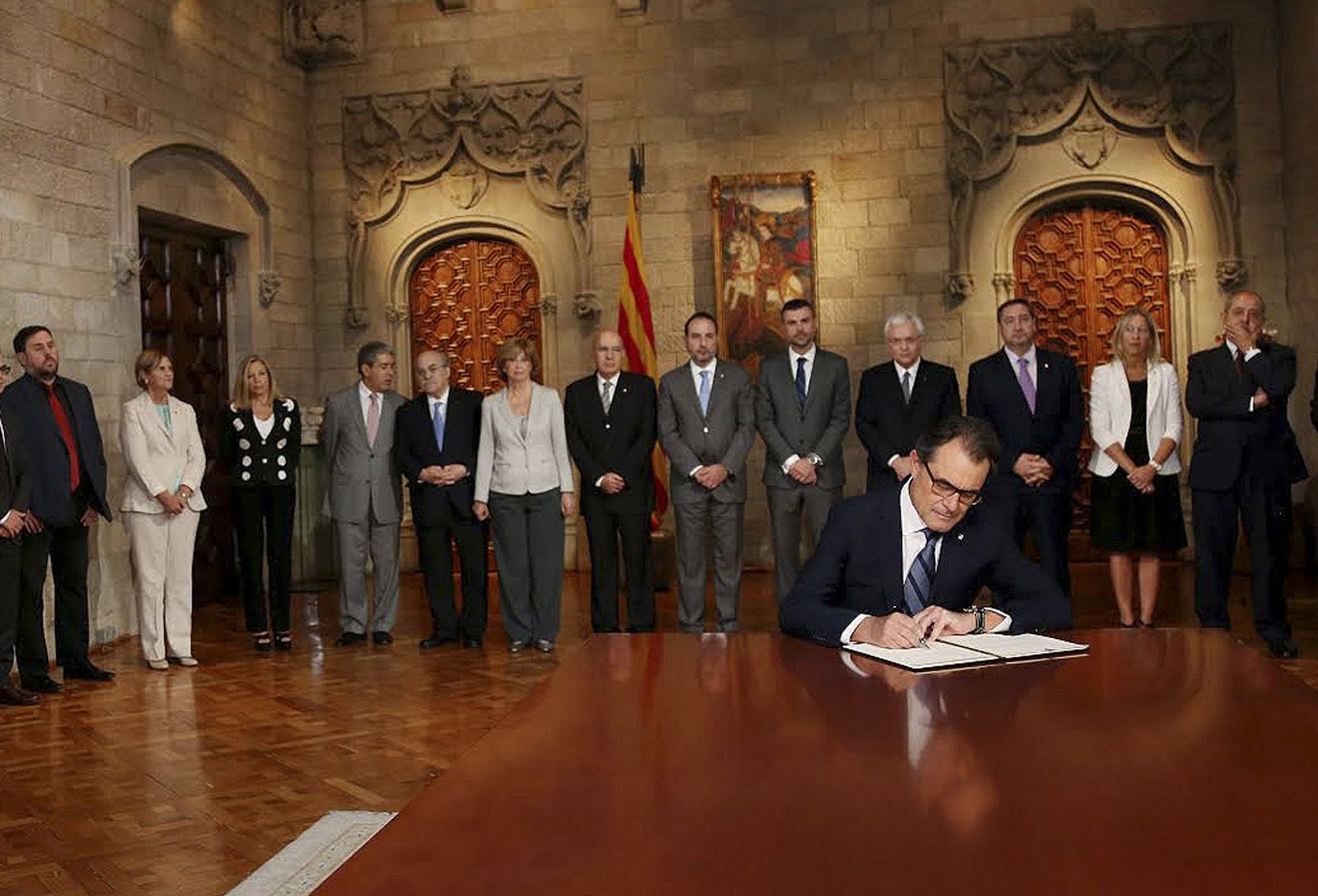 Spain's government moved to block a planned independence referendum in its Catalonia region by asking the constitutional court on Monday to declare the vote illegal.
The leader of the wealthy north eastern region signed a decree on Saturday calling the vote on November 9 and putting his local government on a collision course with Madrid.
"Neither the object nor the proceedings of the vote are compatible with the Spanish constitution," Prime Minister Mariano Rajoy said as he announced the legal challenge on television.
While it could take years for the constitutional court to rule on the issue, the vote will be effectively suspended as soon as the court decides to accept the case.
The court said it would hold an emergency meeting on Monday, with proceedings expected to start immediately.
Catalonia, which accounts for around a fifth of Spain's economy, has its own language and distinct culture and has long fought for greater autonomy.
Rajoy said on Monday he regretted the decision by Catalonia's regional president, Artur Mas, to call the vote.
I regret it because it's against the law, it's beyond democratic law, divides Catalans, distances them from Europe and the rest of Spain and seriously damages their welfare," Rajoy said.
"Not to mention the frustration it causes to a large part of the Catalan people by encouraging them to participate in an initiative that, because it's illegal, won't see the light of day," he added.
Political analysts expect the Catalan leader to call early local elections after the vote is blocked, hoping for a victory to give his independence cause renewed momentum.