Spanish Minister Says Independent Scotland Unlikely to Join EU and Keep Pound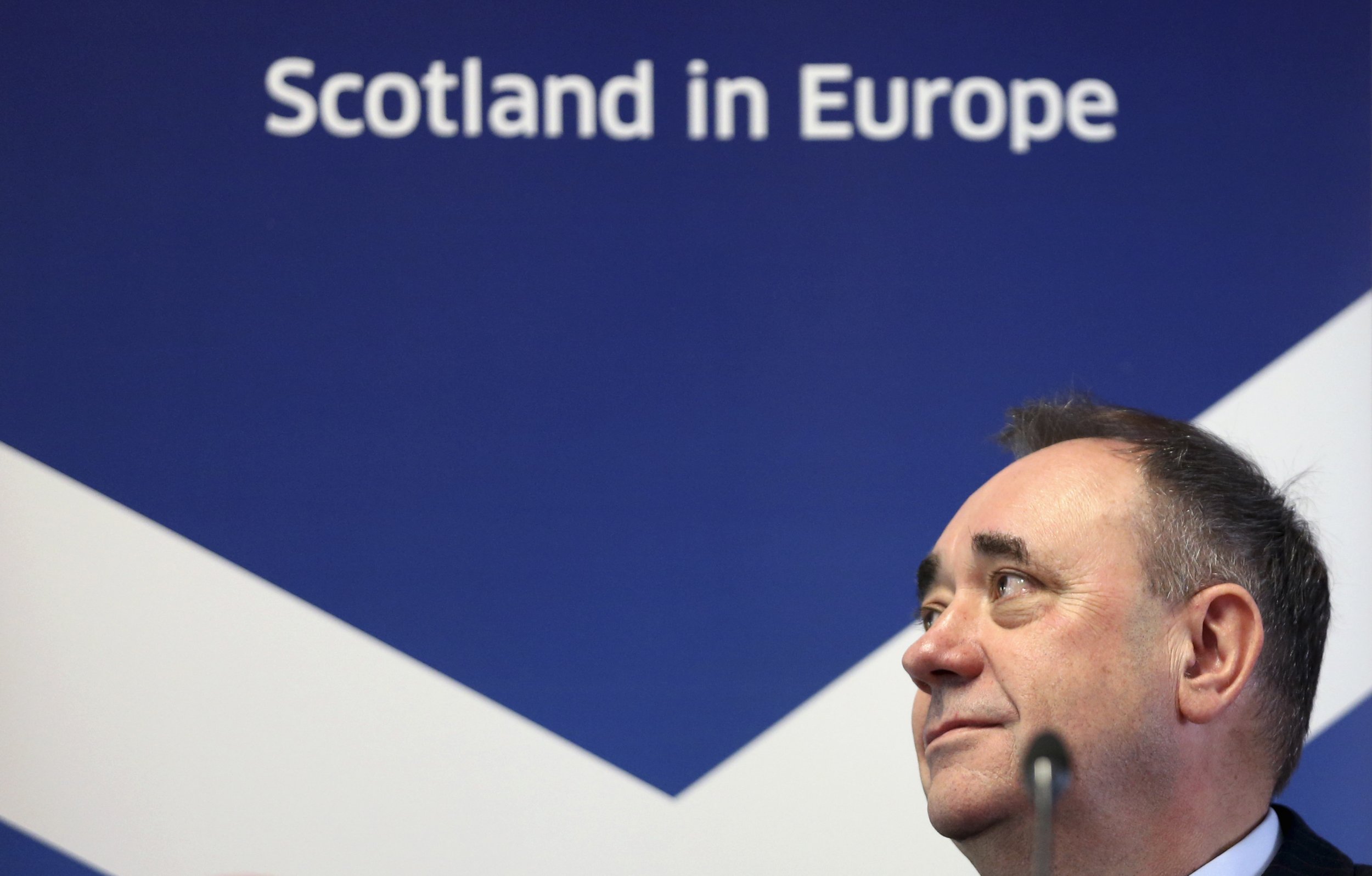 A leading Spanish politician has contradicted Alex Salmond's pledge to negotiate European Union membership "from within", saying it would take an independent Scotland five years to join the EU, and it would almost certainly have to subscribe to the troubled euro currency.
Inigo Mendez de Vigo, Spain's European Affairs Minister, made the claims on the BBC's Newsnight programme last night. "It is crystal clear that any part of a member state, if it leaves that member state, is out of the European Union. If they want to apply again they will have to follow the correct procedure," said via videolink.
Mendez de Vigo explained that any European Union decision to admit Scotland would have to be taken unanimously, and would have to pass through several layers of bureaucracy before it could be ratified.
He also revealed that Jean-Claude Juncker, the new European Commission president, had told him that no new member state would be given an opt-out from the single currency. Although the UK was granted an opt-out in 1995, de Vigo said that other nations were unlikely to be "granted that possibility", as EU member states would view such proposals with suspicion. Salmond had previously suggested that Scotland would keep using the pound unilaterally, in the same way countries like Panama adopt the US dollar.
All in all, Mendez de Vigo claimed, the situation for an independent Scotland would be tenuous and doubtful, with "more 'Ifs' than the Rudyard Kipling poem", he quipped.
José Manuel Barroso, the former commission president, and Herman Van Rompuy, the president of the European Council, have given similar warnings in recent months. Barroso angered members of the Yes campaign when he declared in February that it would be "extremely difficult, if not impossible" for a separate Scotland to join the EU, a viewpoint later supported by Van Rompuy.
The Spanish intervention comes in the wake of an escalation of activism from Catalonia, Spain's own separatist region. Last week 2 million Catalan protesters staged an independence march through the streets of Barcelona, the largest of its kind in European history.
Scotsman Englishman: Two Friends, One Thorny Argument, an in-depth ebook on the Scottish independence debate, is available now from Newsweek Insights.