Spanish Police Arrest Two Moroccans Accused of Plotting ISIS Attack in Europe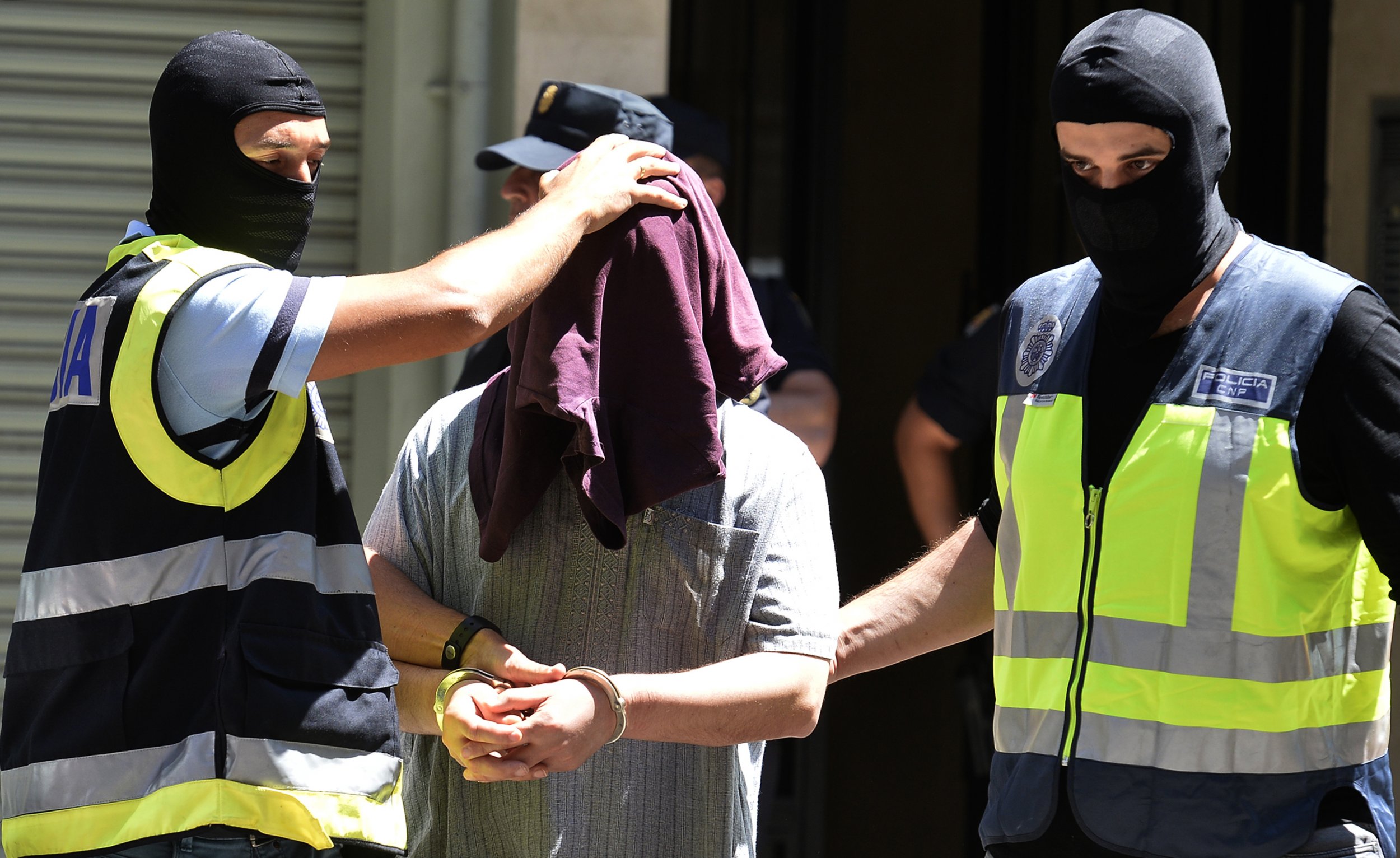 Spanish police have detained two Moroccan nationals on suspicion of aiding the Islamic State militant group (ISIS) and planning an attack on European soil, the Interior Ministry announced Monday.
The ministry said that one of the pair had traveled to Turkey to meet an ISIS member near the Syrian border, where he had received training and planned to return to Europe to carry out an attack. He had also planned to join the radical Islamist group, it added.
Turkish police arrested the unidentified suspect before returning him to Spanish authorities. Upon his release, he continued to work towards joining ISIS. The ministry did not specify how long the suspect was held in Spanish custody before his release.
Foreign fighters have found entering Syria to join ISIS increasingly difficult as Turkish authorities have stepped up their enforcement of the long, shared border with the war-torn country after a number of ISIS attacks on Turkish soil.
The second suspect is accused of training the first suspect when he returned to Spain and of facilitating his travel to Syria to join ISIS. The two suspects resided in the Spanish cities of Murcia and Valladolid.
In the last year, Spain has disrupted a number of cells of which suspected Moroccan nationals have either led or been party to. At least 1,200 Moroccans have traveled to join ISIS in its self-proclaimed caliphate in Iraq and Syria, according to a December 2015 report by the U.S.-based Soufan Group.
Last week, Moroccan police arrested four jihadis with suspected links to ISIS, including one held in the northern city of Meknes who was "planning terrorist attacks in Morocco." That followed three arrests a week earlier in the Moroccan port city of Tangiers—those suspects were preparing "extremely serious terrorist acts" in coordination with an unidentified Moroccan ISIS member.
In August, France deported two Moroccan nationals who it accused of plotting major ISIS attacks in both France and Morocco. According to the Moroccan government, one of the two suspects was recruited by an active ISIS agent embedded in the group's forces in Syria or Iraq, who provided instructions in the planning of "large-scale terrorist operations in France on behalf of ISIS."