Spanish Police Shut Down Polling Stations To Stop Voters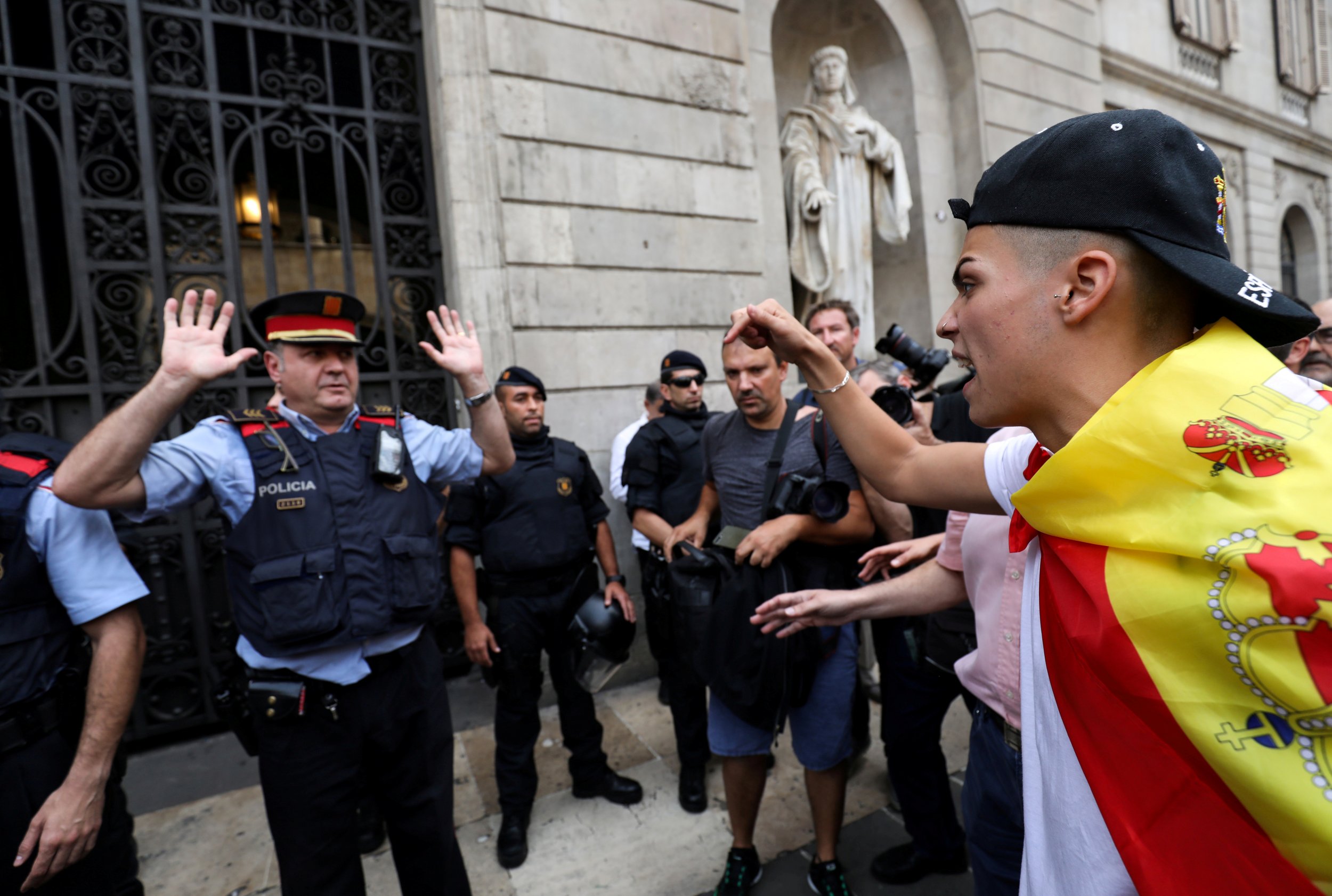 Spanish police have closed off schools that were designated polling stations and occupied the Catalan government's communications hub on Saturday in an effort to stop voters from voting on a secession from Spain.
Many supporters of the poll stayed overnight in schools with their children and plan on staying there until Sunday to keep the polls open for other voters, despite a Spanish government source saying more than half of the schools have been sealed off, Reuters reports.
There have been 1,300 schools shut down in the area that were earmarked as polling places, and 163 of those schools were occupied by families.
The Catalan government said police have settled into its communications hub and will remain there for the next two days after it was ordered by Catalonia's High Court to police to stop electronic voting. The Court also instructed Google to delete an application that was issued to inform civilians on the vote.
Thousands of Catalans are expected to try and vote for independence on Sunday, October 1. The wealthy region in Spain has its own heritage and language, which is universally spoken and is taught in many schools.
The referendum was blocked back by the Spain's Constitutional Court and Madrid for being at odds with the 1978 constitution.
The political fight to have Catalonia secede has been an ongoing battle. Fears of violence during these protests have only grown, as pro-independence websites have been blocked and Catalan officials have been arrested. Tensions have mounted on both sides.
"At this moment, the problem that we have is not about independence," Sergi Marcén, head of the pro-independence Catalan government's London delegation told Newsweek. "In Catalonia we are in a state of emergency." Santiago Fisas, on the Spanish side, a lawmaker in the European Parliament for the country's ruling center-right People's Party (PP), says the region is now in "a situation of a coup d'état. Of course without weapons, without tanks, but it's bad."
Despite the government shutdown of these polling stations, the Catalan National Assembly has urged voters to still show up if they are blocked by authorities. The Catalan government and pro-independence groups have advised supporters to remain peaceful as tensions grow.
Human rights experts from the U.N. issued a statement on Thursday to the Spanish government, urging them to respect "the fundamental rights to freedom of expression, assembly and association." They warned the arrest of the Catalan politicians and protest leaders could spark more problems and appeared "to violate fundamental individual rights."