Spain Frees Puppeteers Arrested for 'Praising Terrorism'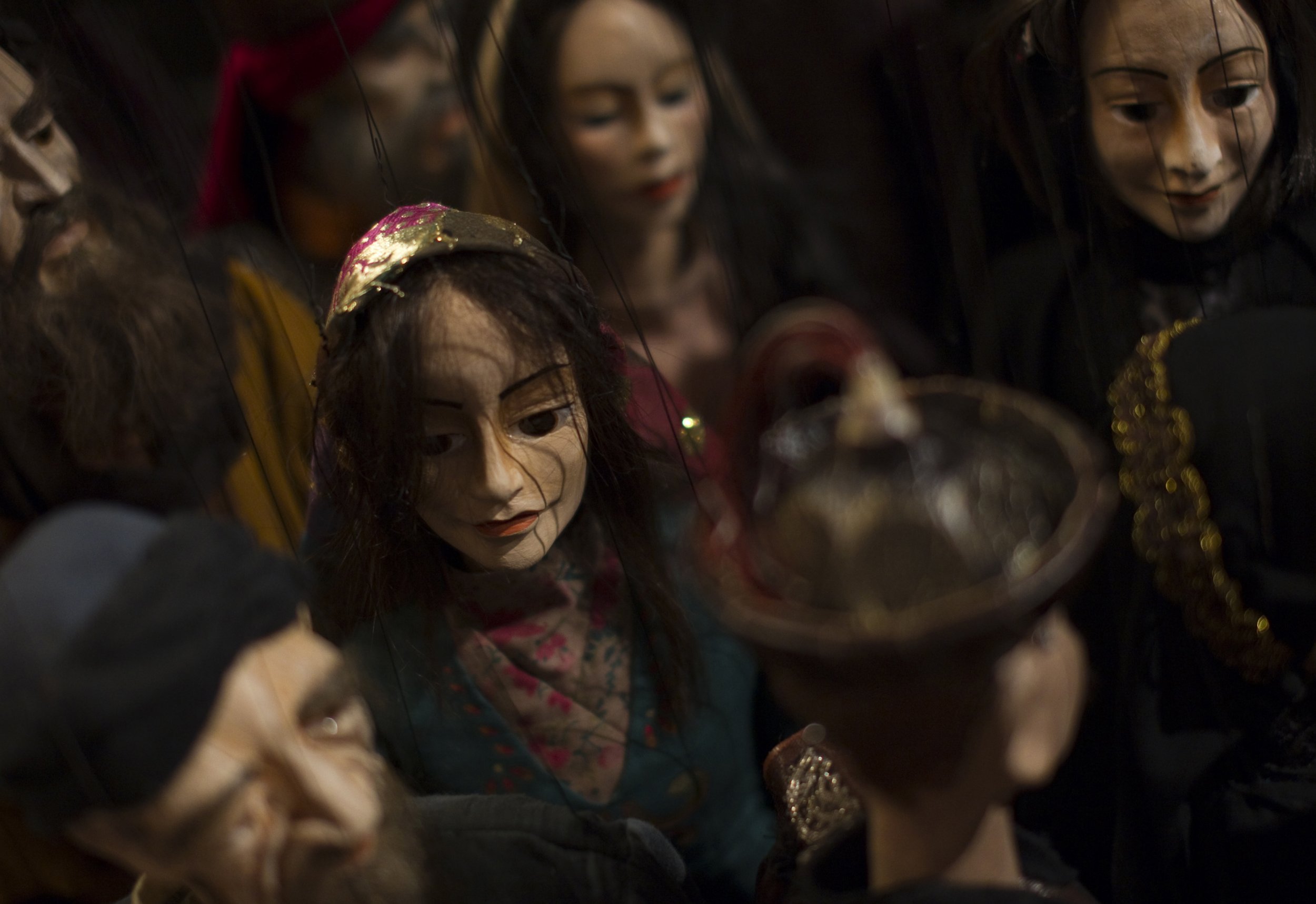 Two Spanish puppeteers whose show was so radical it got them arrested have been released from jail.
Raúl García, 34, and Alfonso Lázaro, 29, were detained on Friday for allegedly praising terrorism. In a performance entitled La Bruja y Don Cristóbal (The Witch and Don Cristobal) that the pair put on as part of a carnival in Madrid, glove puppets acted out a nun's murder, the hanging of a judge, and the beating of police officers.
Their arrest came as a result of a placard the puppeteers allegedly used during the show that referred to the Basque terrorist group ETA, AP reported.
Parents at the performance with their children reported the incident to police.
Spain's high court has ruled that the two men are unlikely to repeat the alleged incident if released from custody. They left Madrid's Soto del Real jail on Wednesday after five days and nights behind bars.
Praising terrorism has been in a crime in Spain since 1995.
The puppeteers have been asked to turn over their passports and return to court daily as the investigation continues.
The case has sparked a political row in Spain because the performance was promoted and paid for by the city government of Madrid's left-wing mayor, Manuela Carmena. Carmena launched an investigation into why city officials were unaware of the show's content and mistakenly advertised it as suitable for all ages, AP reported.
The acting center-right government led by the People's Party has supported the arrests. But Pablo Iglesias, leader of the anti-austerity Podemos party, criticized the move. "It is ridiculous that in a democratic country someone could be in jail for a piece of theater," he told Cadena Ser radio, according to Reuters.
ETA has killed around 800 people in its campaign to establish a separate state for the Basque people in northern Spain.