Spanish Train Derailed by Landslide with Around 150 People on Board: Death and Injury Updates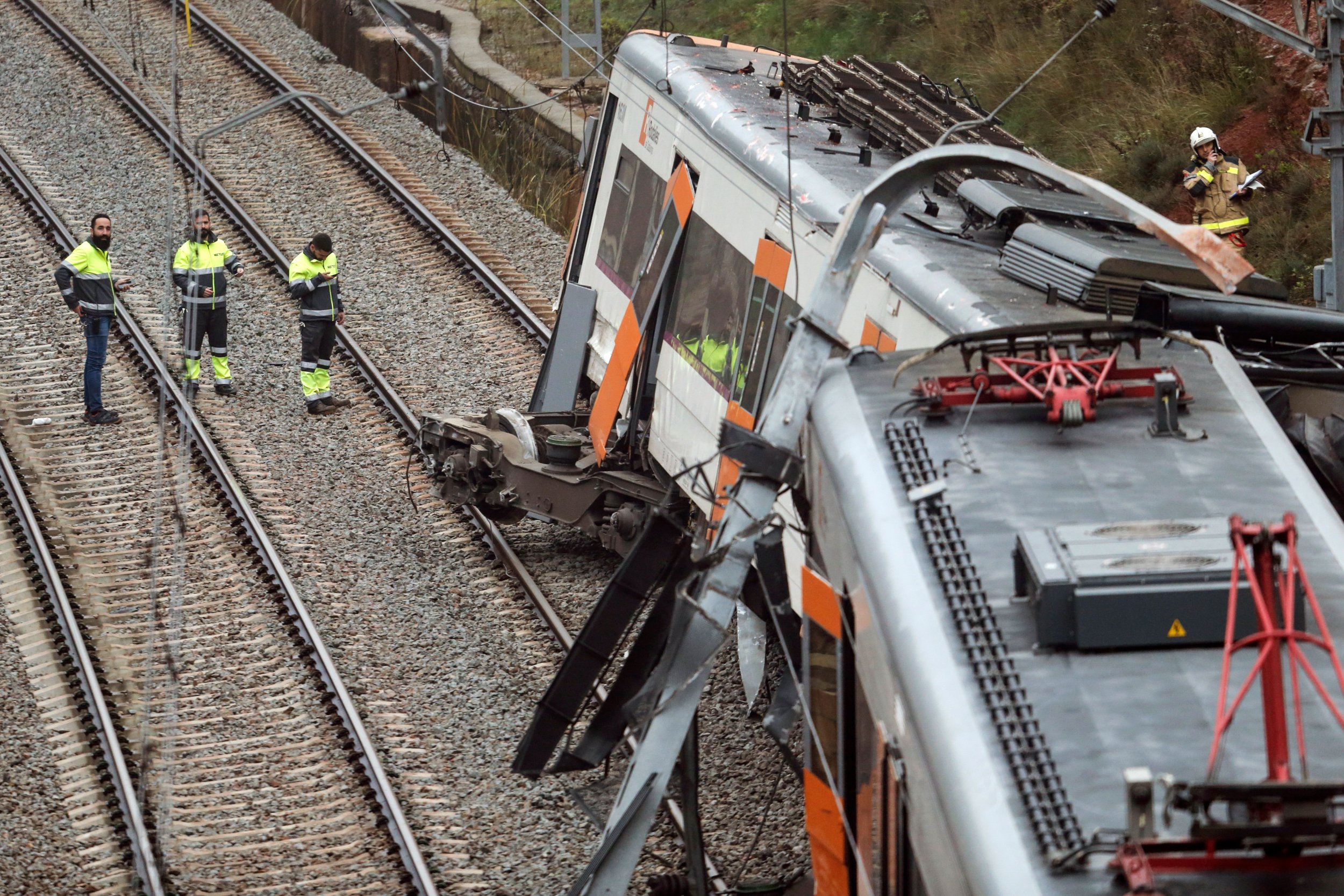 A commuter train has derailed near Barcelona, Spain, killing at least one person.
Police reports suggest the accident was caused by a landslide close to the the village of Vacarisses, which is about 20 miles outside of Barcelona. As many as 44 other passengers have been injured, according to El País, three of which are believed to be seriously hurt.
The derailment occurred at around 6:15 a.m. local time when the train was carrying 133 people. The train was approximately one hour from Barcelona when it was struck by the landslide. Train operator Adif confirmed that the landslide was the cause of the crash.
Catalonia Civil Protection said 11 ambulances and 14 fire engines had been sent to the scene. Eleven of the injured have been taken to hospital for treatment. One of those injured in the crash was the train's driver, according to El País.
Images from the scene showed the train's carriages off the rails as emergency workers rescued passengers and evacuated the injured. Two of the train's six wagons were derailed, La Vanguardia explained.
Police established an emergency center in a nearby sports facility where victims could gather and where psychologists were offering counselling, The Guardian reported. Relatives of those onboard the train were being assisted at Barcelona Sants, the city's main rail station.
The northern regions of Spain have been dealing with heavy rains in recent days, resulting in significant flooding and multiple landslides. The Associated Press quoted Spanish railway operator spokesman Antonio Carmona who told local media recent heavy rain could have caused the landslide.
The downpours have already been associated with the death of one person. On Sunday, a woman was killed when a river flooded its banks in the northwestern Galicia region. Video footage spread online Monday when massive waves swept away the balconies of a coastal apartment building on the Canary island of Tenerife.