The Perfect Spanish Wine Road Trip
Discover the beauty of Spanish wine country while sipping Tempranillo from Madrid to Bilbao.
Spain's wine scene has long been "discovered" by American wine lovers, but where should you go if you want to get a taste of what's happening there now? Follow me on a tour from Madrid to Bilbao, and pack some stretchy pants for good measure.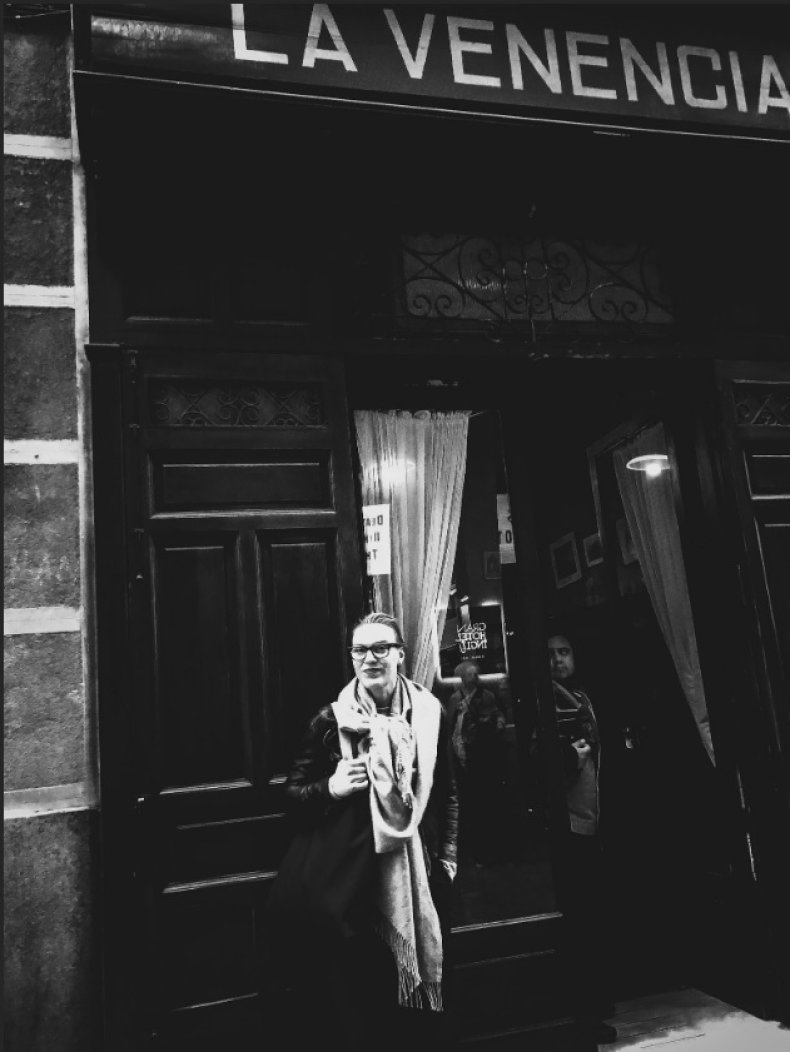 Madrid is the starting line for our wine tour through Spain, and a sherry bar where pictures are NOT allowed to be taken is the perfect place to begin this kind of journey.
La Venencia is tucked deep down a side street in central Madrid. Huge casks overflow with Manzanilla, Amontillado, and Oloroso sherry, while a man behind the bar makes simple plates of fresh filleted anchovies on toast, cured tuna, and marcona almonds. This is the type of place where local philosophers sit in dark corners, glass in hand, discussing the great issues of our time while Japanese sherry enthusiasts, fresh off their flights, settle in for a full tasting with notebooks in hand, ready for the sherry omniscience to envelop them. It's going to be a great trip.
Drive west from Madrid into the Gredos Mountains, one of the regions to recently reemerge onto the Spanish wine scene. As you increase in elevation from dry high plains into ancient forests of cedar, oak and pine, giant boulders begin to pepper the landscape and old stone walls begin to emerge. We visited in April when the wildflowers were just popping up, though there was still a damp chill in the air. Above, a vineyard of ancient Albillo vines in San Martín de Valdeiglesias. The flowering herbs aren't plowed — they're beneficial for Albillo!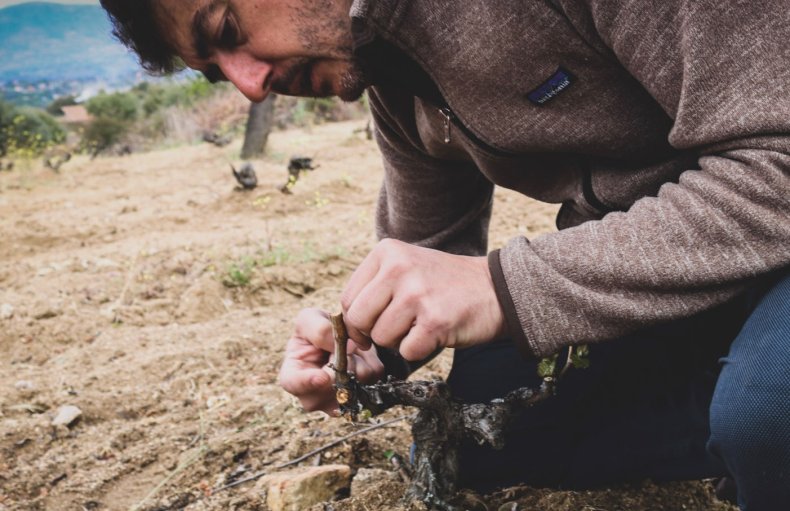 Winemaker Javier Garcia inspects a 75 year old Garnacha vine in the Quemado vineyard planted at 735m in the Gredos. He and his partners Laura Robles, David Velasco and David Moreno seek out north facing vineyards for their 4 Monos project ("Four Monkeys"). This plot is drier and windier than other parts of Gredos, and their Quemado wines are "gentle" — darker violet in color; deeper fruit like black cherries and wild strawberry on the palate; the finishes have a dose of salt and talc.
If you have time for a hike, seek out a piece of the GR10. Its white and red markers run from Valencia to Portugal, but there are plenty of segments in Gredos to find a good walk. Which is sometimes desperately needed after a visit to a producer that involve extensive tasting (and spitting) across multiple vintages, intense technical explanations and maybe, if you're very lucky, a feast of local specialties at the winery. (Remember those stretchy pants!)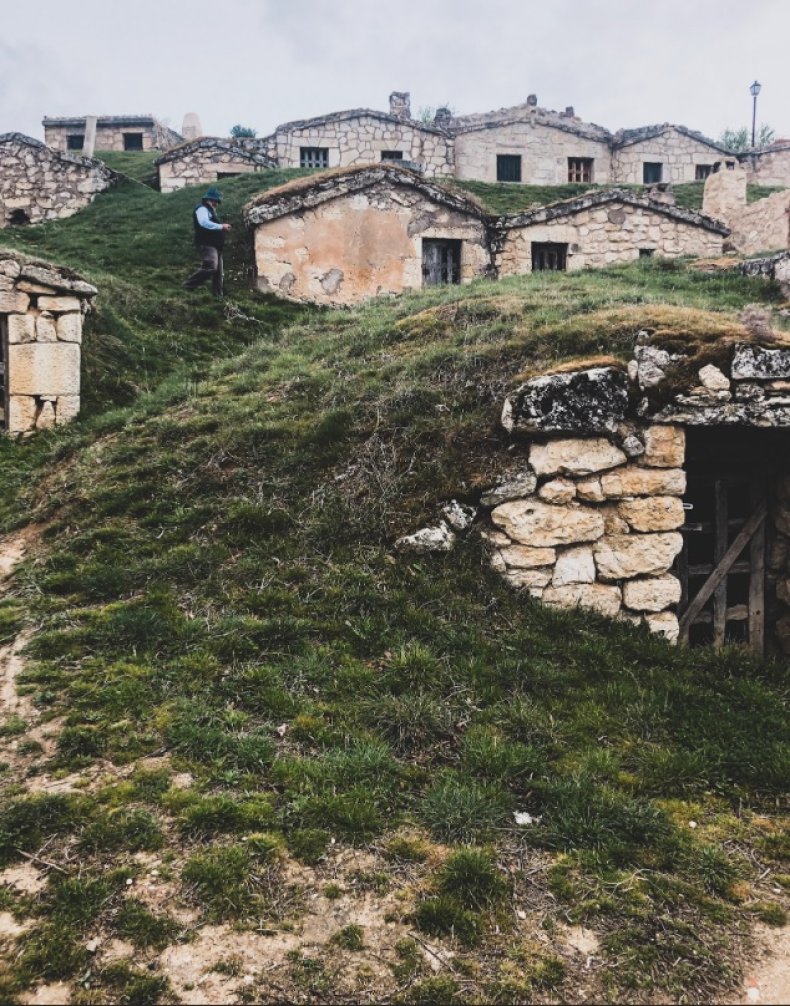 Drive north from Gredos and into Ribera del Duero. Moradillo de Roa is a riverside town known for its neighborhood of hillside wineries and homes. These stone structures built right into the hills were once abandoned, but a larger effort is underway to revitalize the town and region.
These are being renovated by local residents to convert into homes.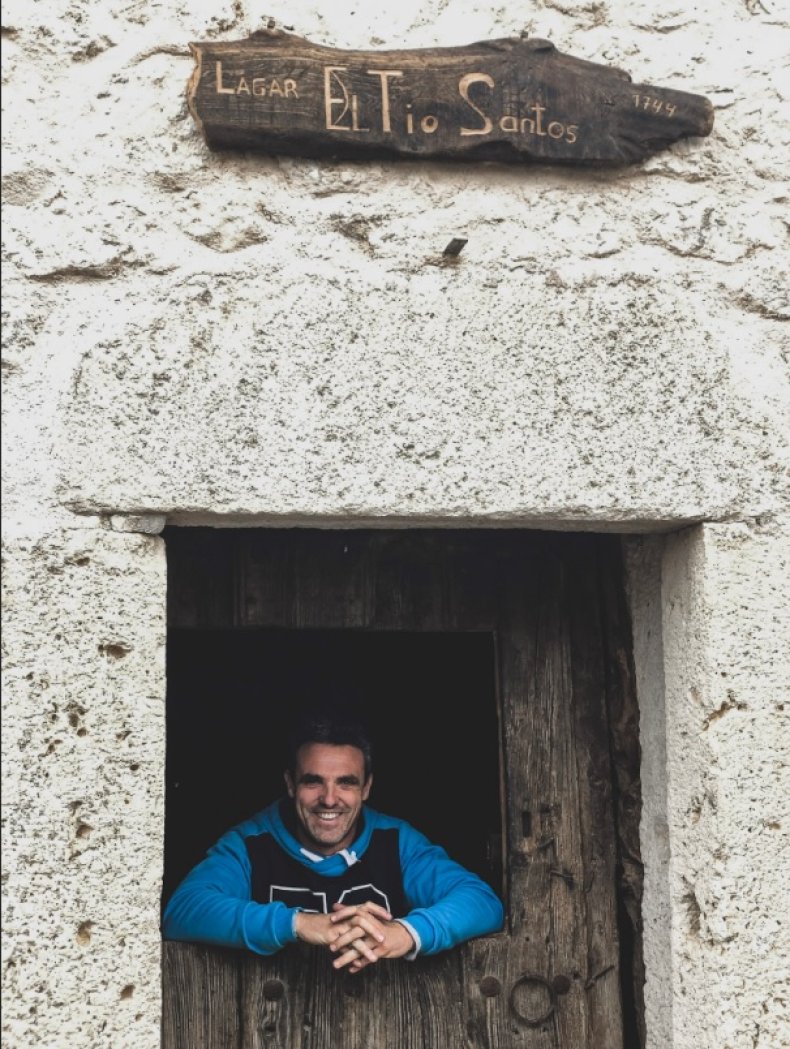 Alfredo Maestro makes wine in Ribera del Duero and Gredos, but in 2016 he joined the rehabilitation of an ancient lagar called El Tio Santos. A lagar is large stone trough in which grapes are pressed to make wine, and they were once commonly used throughout Spain. Alfredo proudly led us through descending tunnels into their deep underground cave-cellar, where he makes Albillo Mayor. Once bottled, all proceeds from this indigenous white varietal will go back to the local preservation society for further restoration.
Continue north through high plains and low mountains to reach another part of Ribera del Duero; you know you've arrived when the land turns distinctly red. This is Burgos, the highest area of Ribera del Duero. The soils are clay, limestone and sand, though winemaker Goyo Garcia knows – "not all sands are the same." He is a super intense man, abiding by the maxim "Wine is about surprises – both good and bad." He's known this for a long time – at age 16 Goyo was given the responsibility to replant one of his family's vineyards. The story goes, that by the time they realized he had planted the grape Graciano instead of the intended Tempranillo, the work was too far complete, so they decided to just keep going with the wrong vines. (It coincidentally produces incredible wines all these years later).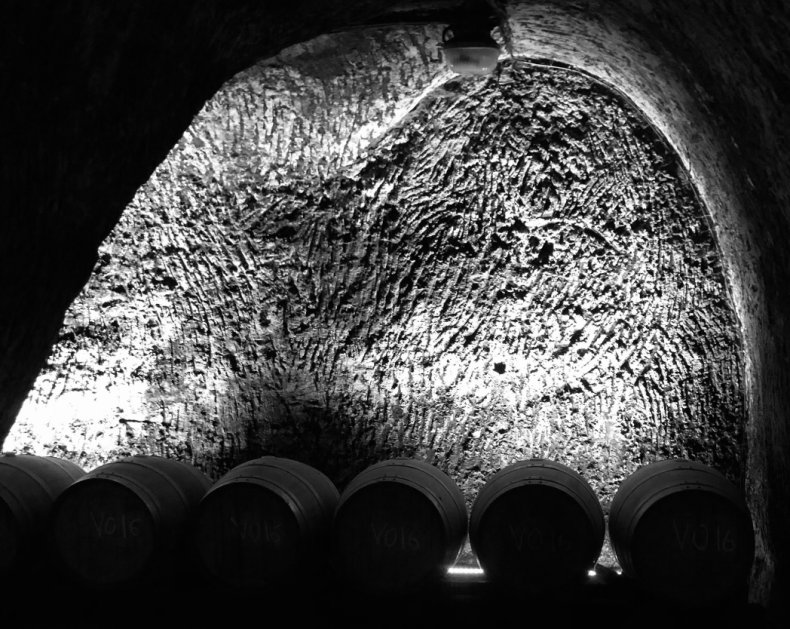 Barrels aging inside Goyo's 4th century (you read that right) cellar, originally built by the Romans. The building above it is from the 15th century and gives off a serious medieval vibe: stone walls, thick beams, a long feasting table piled high with roasted meats at the foot of an open fireplace, roaring on the fuel of old barrel staves.
4th century cave, meet 4th century mold. This is actually a really good thing – healthy spongy mold on the walls of a cave mean happy, living wines.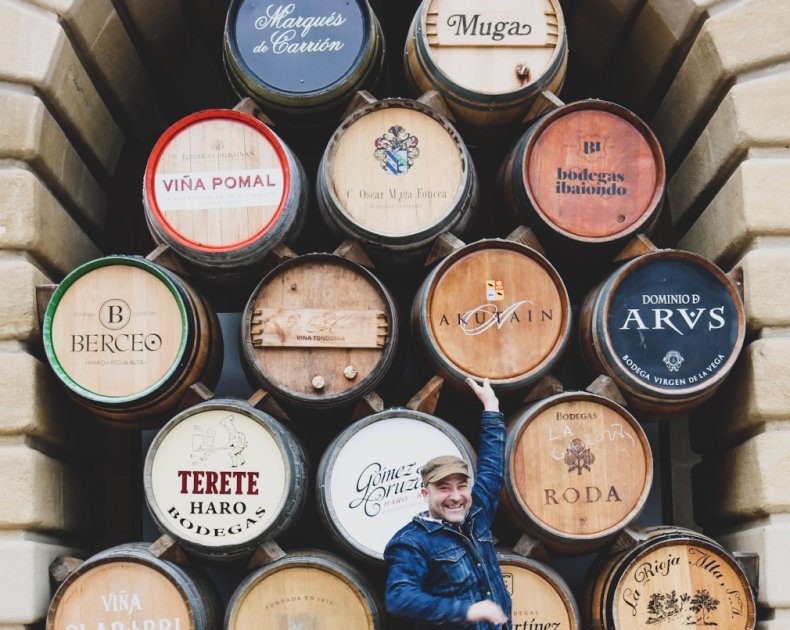 An hour's drive northeast take you through rolling hills of wheat, plateaus and wind turbines, then high mesas with looming mountains shrouded in cloud. This is Rioja. Specifically Rioja Alta – aim for the town of Haro. Here, Jon Peñagaricano, owner and winemaker at Bodegas Akutain, shows off his bodega's placard barrel among his neighbors' in the town square. Wine is life in Haro.
Jon's father planted the Gembres vineyard 30 years ago, part of their total 6.5 hectares (roughly 16 acres) a few miles outside the town of Haro. The Rioja Alta subzone is higher in elevation and more windswept than other parts of Rioja, and the wines are equally soulful.
The day's winery lunch? Lamp chops grilled over a vine-fueled open flame.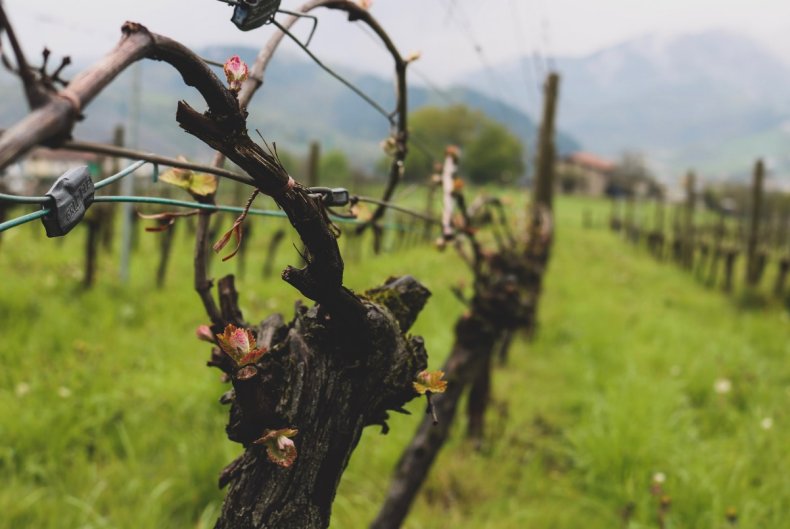 The drive due north towards Basque Country is distinctly different. Gone are the windswept plains – we've suddenly found ourselves in a rainy green Eden. Olaberria is 20km from the northern coast, and the vineyards here are lush and beautiful. This is the estate vineyard of Bengoexte, planted with Hondurrabi Zuri and Gros Manseng and the first certified organic producer in the Basque Country.
Eñaki Etxeberria, owner and winemaker at Bengoexte gives a tour of his 15th century home looking out over the vineyards. The home's wooden beams are original to construction, and are cured and maintained by the free-flowing smoke from the central wood-burning stone furnace. The smoke even gives his Txakolina its characteristic smokiness, along with notes of apricot, green banana and lanolin. Visiting a place like this, and tasting the wines Eñaki makes in this house renders a deep appreciation for the terroir and quiet dedication present in thoughtful winemaking.
Pretty sure we stayed at a former bordello in Bilbao. At the very least we were in the red light district -- the elevator was surely meant to invoke amorous feelings. Or a stroke. Either way it made for a trippy ending to a killer tour. Spain, you are a treasure.