Who is Spanx CEO Sara Blakely and How Much is Her Company Worth?
Spanx is a household name, synonymous with shapewear all over the world. Its inventor, Sara Blakely, became the youngest female self-made billionaire in the world for her innovation.
What started as an underwear range has now turned into workout clothes, bras, ready-to-wear clothing and men's shapewear, as Blakely continues to build her empire.
She has recently appeared in the news thanks to her decision to give all of her staff members two first class tickets to anywhere in the world, as well as $10,000 spending money for a fantastic vacation.
In an Instagram post, she said: "Behind the scenes @spanx telling the employees (some live and some on zoom) about the sale and partnership with Blackstone. It was an emotional announcement filled with happy tears acknowledging how far we've come.
"And then the tears really started to flow when I surprised everybody with 2 first class @delta plane tickets to anywhere in the world and $10,000 cash to spend on the trip. I really want every employee to celebrate this moment in their own way and create a memory that will last them a lifetime! Cheers to 21 years of magic and many more to come ..."
This announcement came after a huge investment from Blackstone meant the company's worth has skyrocketed to $1.2 billion.
Who Is Sara Blakely?
Sara Blakely is a businesswoman and inventor, who came up with the concept for shapewear Spanx.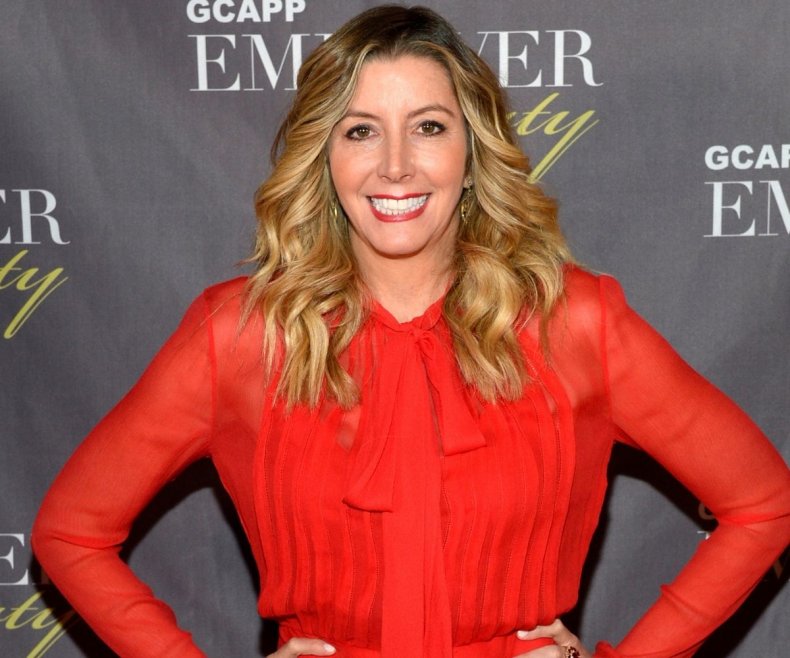 According to Forbes, Blakely started out as a door-to-door fax machine salesman when Spanx was invented. She needed hosiery to wear under her white slacks for a party which would help remove the look of her underwear, and so came up with the idea.
On the Spanx website, it says Blakely was "armed with scissors and sheer genius" and cut the feet off her pantyhose, which had a control top, and she realized this could be the makings of a business.
She went to a hosiery mill in Asheboro, North Carolina, but was turned away by the owner, only for him to call her two weeks later after his three daughters changed his mind.
Blakely then saved up to patent and trademark her idea, coming up with the name Spanx after thinking it was "funny."
Once production commenced, she started sending the product to everyone she thought could promote it, including Oprah Winfrey, who named it one of her "Favorite Things" for the year 2000.
She also began selling it in Neiman Marcus, positioning it with the footwear rather than the hosiery, to help it stand out.
The business was different than most start ups. Blakely told Forbes: "I wanted to run Spanx like a public company from the start. I thought, Let's get Ernst & Young to do our audits. They ­didn't really do companies our size, but I said we were going to be bigger one day. We did the same with IT."
Her company swelled in size over the years, diversifying its products to include full-body shapewear, leggings, activewear, lingerie and even jeans.
While it started on a small scale, her company has recently received investment from Blackstone, meaning the majority stake in Spanx is now owned by the investment management company. This has brought the value up to $1.2 billion.
Outside of her work, she is married to fellow businessman Jessie Itzler, with whom she has four children.
She has appeared on TV shows from Shark Tank to American Inventor, and even had a guest appearance in Showtime series Billions.