Spearfisherman Kills Famous Endangered Seal, Sparks Internet Outrage
A famous and endangered Mediterranean monk seal named Kostis was killed by a spearfisherman off the Greek island of Alonissos. Greek authorities are currently on the hunt for the person responsible for the seal's death, reports the BBC.
Environmental conservation organization MOm posted about Kostis's death on its website and Facebook page Saturday. The seal, who was said to be a "mascot" for the island of Alonissos, was "executed at close range with a spear gun," said MOm.
"This news was received with great grief and outraged not only the people of MOm (who cared for several months for Kostis during his rehabilitation) but also all the sensitized residents and visitors of Alonnisos who had the luck to admire 'Kostis' from close by," the organization said.
Kostis was named after the fisherman who saved him following a storm in 2018. MOm cared for Kostis after the rescue before returning him to the National Marine Park of Alonissos and Northern Sporades, the first park in Greece in which its wildlife is protected by law. The creature, who reportedly loved people, could often be found posing for photos in the Alonissos Island port.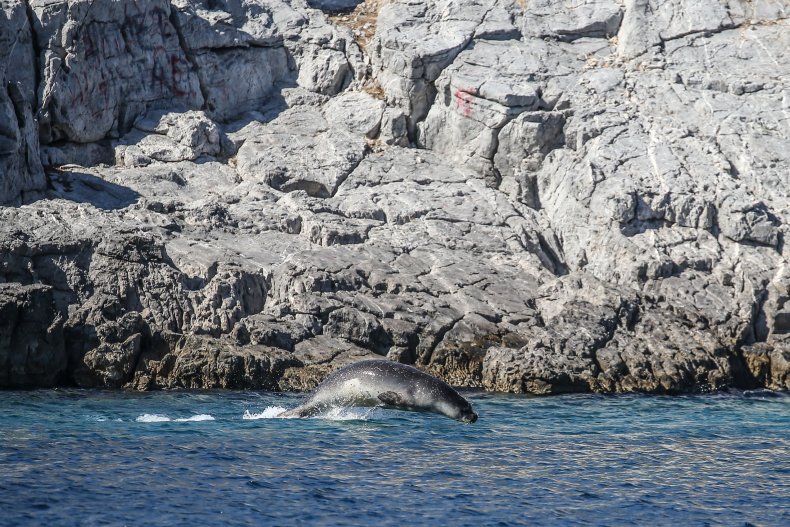 Mediterranean monk seals are listed as endangered, and conservationists estimate that only 700 individuals still remain. As such, the killing of Kostis sparked outrage.
In its Facebook post, MOm called on local authorities to bring the person responsible for the "immoral" act to justice and shared its intentions to sue the killer. They also called for locals who might have any information to share what they know with the police.
Many commenters also took the time to express their sadness and anger over the loss of Kostis.
"This breaks my heart," said one Facebook commenter. "Poor lovely creature. I had the privilege of seeing some of the seals up close when I was on the island last year. Really heartbreaking that it was at close range too, shows how friendly and trusting poor Kostis was."
"DO SOMETHING! [A] simple lawsuit is not enough," said another commenter. "Don't get comfortable with easy solutions. React! You have the means, use them! Address everyone, make it public to the international press."
"Unbelievable! This is disgusting," one person commented. "I hope you find the poachers and they are punished to the fullest extent!"
Conservationists say that "fishery-related deaths'' are the biggest threat to the existence of Mediterranean monk seals. Though deliberately killing these animals is illegal, it is reported that fishermen have been seen shooting seals and using explosives in caves where the seals live. Apparently, those who deliberately kill these creatures do so as a response to damaged fishing equipment or a lost catch.