Second Special Counsel? Why Republicans Want Another Robert Mueller
Several Republican congressmen are calling for a second special counsel to investigate how alleged bias and abuses at the FBI may have hurt President Donald Trump.
"I agree with the many others who have called for the appointment of an additional special counsel," said House Majority Whip Steve Scalise in a statement to The Hill Monday.
Scalise's statement piggybacked on comments made by Majority Leader Kevin McCarthy, who called for a second special counsel on Fox News Saturday.
"We need somebody to look at this, and not from the inside because you can't trust what's happening right now," said McCarthy.
The first special counsel, Robert Mueller, is investigating possible connections between Russia and Trump's presidential campaign. Mueller was appointed by Deputy Attorney General Rod Rosenstein because Attorney General Jeff Sessions had recused himself after his involvement in Trump's campaign.
Four Republican Senators have also called for a separate special counsel to look into the FBI's handling of the Russia investigation.
Earlier this month Senators Chuck Grassley, Lindsey Graham, Thom Tillis and John Cornyn sent a letter the Department of Justice (DOJ) asking for an investigation into the FBI—zeroing in on their relationship with ex-British spy Christopher Steele. A dossier compiled by Steele that intimated compromising information about Trump and Russia was used by the FBI as part of their Russia investigation.
The dossier was in part paid for by Democrats as part of opposition research on Trump—a fact that Republicans have decried. Republican Devin Nunes, chair of the House Intelligence Committee, contends that the FBI did not disclose in enough detail the dossier's relationship to Democrats.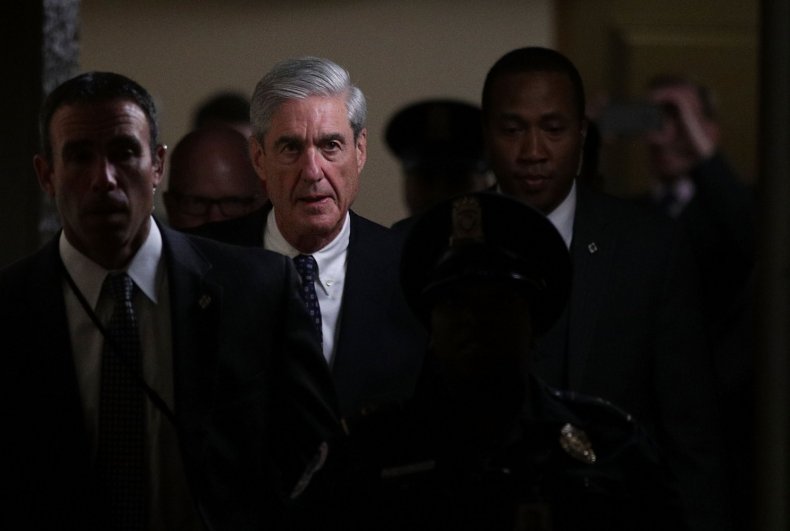 The letter also went to the DOJ's Inspector General, which is investigating the FBI, though the Senators who sent the letter don't think the internal investigation is strong enough. In addition to Steele, the Senators want former FBI head James Comey investigated. Trump fired Comey last year, in part, as he admitted to NBC News, because of the Russia investigation.
House Speaker Paul Ryan has previously offered support for Mueller, but did not immediately respond to Newsweek's request for comment regarding a second special counsel. A spokesperson for Senate Majority Leader Mitch McConnell pointed Newsweek toward comments the Senator had previously made about Mueller, noting he didn't need protection from Trump, but did not respond to questions about a second special counsel.
On Saturday, Trump highlighted the concerns that the Republican Congressmen had raised. The president added that the Mueller investigation should have never started.
The FBI used the dossier in FISA court to obtain warrants to monitor Carter Page, an aide to Trump's campaign.