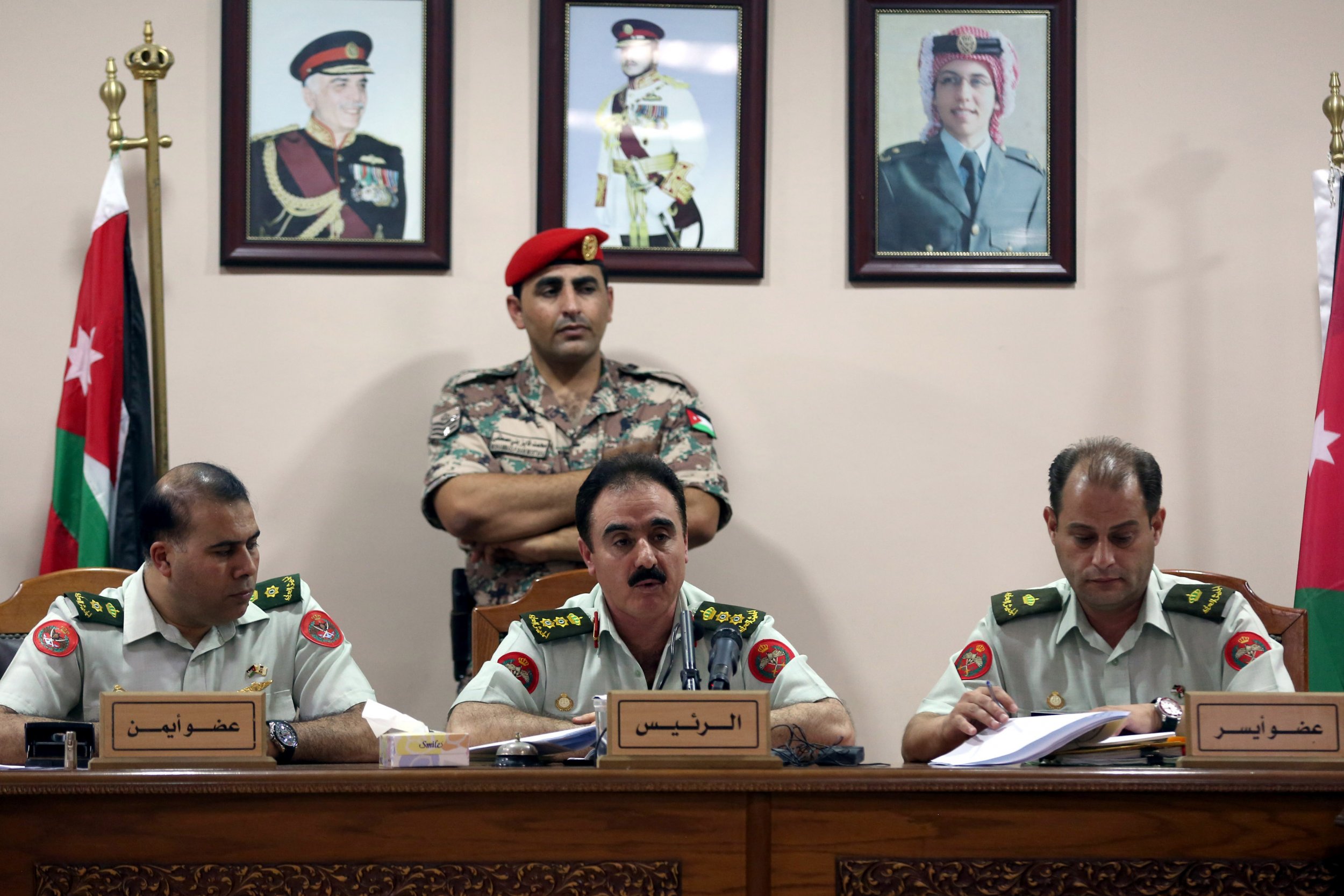 A military court in Jordan on Monday gave one of its soldiers a life sentence for shooting and killing three American special forces at a base near Amman, Jordan's capital, in November.
The court in Amman found that 39-year-old Maarik al-Tawaiha was guilty of shooting dead the military trainers as they waited at a checkpoint in vehicles at the King Faisal base in southern Jordan.
It demoted him, removed him from military service and handed him a sentence of "hard labor for life."
In the attack, for which no extremist motive has been proven, he killed Staff Sgt. Matthew C. Lewellen, a 27-year-old from Missouri; Staff Sgt. Kevin J. McEnroe, a 30-year-old from Arizona; and Staff Sgt. James F. Moriarty, a 27-year-old from Texas.
The murder of the three troops, who were working for the CIA, represented the deadliest attack on an agency unit since a suicide bombing in Afghanistan killed seven U.S. personnel in 2009.
Al-Tawaiha said he had fired at the U.S. troops because he believed the base was under attack.
"I have all the respect for the king, but I was doing my job," he said as he walked out of the courtroom, according to the Associated Press.
Jordan had initially said that the Americans had not followed the correct protocols when entering the base, but Amman later withdrew this claim.
The U.S. Embassy in Jordan said in a statement that the trial and conviction "confirmed that the deceased U.S. service members followed all established procedures when accessing the base the day of the incident, as we have noted before."
Jordan, a Middle East monarchy, is a key U.S. ally, providing Washington with an area of operations that has relative stability and a strategic location that has allowed it to work toward its aims in the Syrian civil war and the fight against the Islamic State militant group (ISIS), carrying out bombing raids from Jordanian airfields. It also hosts more than 2,000 U.S. military personnel.