Dying of Cancer, a Green Beret Delivers an Emotional Statement to Congress on Medical Malpractice in the Military
U.S. Army Sergeant First Class Richard Stayskal had never testified before Congress before and wished it could be under different circumstances. But the former U.S. Marine sniper-turned-Special Forces soldier may not have long to live.
On Tuesday, Stayskal choked back tears as he delivered an emotional opening statement to House lawmakers outlining how U.S. Army doctors egregiously misdiagnosed and provided inadequate medical care involving a tumor in the Special Forces soldier's lungs as he suffered for months—feeling as if he was on the verge of death as he spat up pools of blood, brushed off by medical professionals as symptoms from walking pneumonia.
But following a June biopsy from a civilian doctor, Stayskal finally learned the truth of what U.S. Army doctors overlooked or ignored—he had lung cancer. And over time, it spread to his lymph nodes in his neck and down the left side of his body and into his spleen. His liver and ilium crest, which forms Stayskal's hip bone, was also infected. The spine and right hip joint would also succumb to the disease.
On January 22, 2018, the almost 17-year U.S. military service member would be diagnosed with stage-four lung cancer, a disease that kills more people each year than colon, breast and prostate cancer combined, according to the American Cancer Society. The five-year survival rate for those diagnosed with stage-four lung cancer is less than ten percent.
"I can remember waking up to my wife and then learning that the reason I had been feeling like I was dying, was because I had lung cancer," Stayskal, 37, told members of the House Armed Services Subcommittee on Military Personnel.
"I want to say that this does affect me obviously, but my children are the true victims. They now will grow up without a father. Someone that will teach them how to drive, walk them down the aisle when they get married. They seek counseling and special treatment at school," Stayskal said. "One of the biggest things they try and understand is how this happened."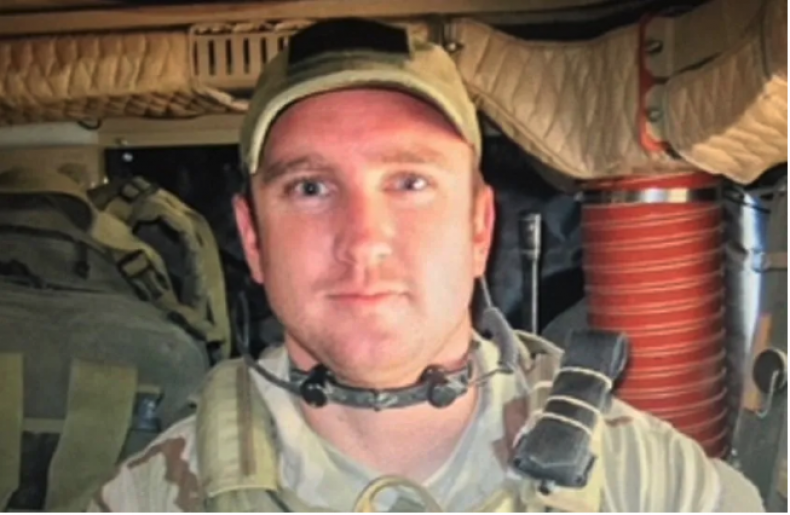 Current and former U.S. military service members testified before the House panel on Capitol Hill. Lawmakers heard testimony about allegations of malpractice by Defense Department medical professionals and if Congress should consider overturning the Feres Doctrine, a 1950 Supreme Court ruling barring service members on active duty from suing the armed forces under the Federal Tort Claims Act for injuries and negligence.
Opponents of Feres argue the government's application of the Supreme Court ruling is excessively broad and misinterpreted. They contend the doctrine was originally designed to prevent personnel from suing for war-related injuries and not for alleged medical malfeasance outside combat settings. Supporters of Feres take a different view however, arguing that servicemembers being allowed to sue the U.S. government for medical decisions would adversely affect military order and erode discipline within the ranks.
The subcommittee chair, Democratic Representative Jackie Speier of California, said she is introducing a bill next week named after Stayskal to amend the Federal Tort Claims Act and pave the way for U.S. service members to sue for medical malpractice rendered outside of warzones. You can read the House bill in its entirety at the bottom of this article.
Speier told reporters after the hearing that her legislation will be referred to the House Judicial Committee for review and says she already has bipartisan support from House Republicans—predicting Representative Paul Mitchell of Michigan may sign on to the legislation after Tuesday's hearing.
"Mr. Mitchell made the point exceedingly well that a felon can sue under the Federal Torts Claims Act for medical malpractice, but a service member cannot who is not in a combat setting," Speier said. "This is a gross example of judicial activism of the worst kind because it's been around for so long and Congress has sat on its heels and not studied it and done the heavy lifting of trying to fashion what is an equity issue."
Attempts by Congress to modify the Feres Doctrine over the past several decades have been unsuccessful, as the justice system repeatedly struck down medical malpractice lawsuits citing the Feres decision. Daniel v. United States is currently under consideration by the Supreme Court and is seen by many as the best legal argument in recent years to challenge the 69-year-old ruling, but only if the nation's highest court elects to hear arguments in the matter.
In 2014, U.S. Navy Lieutenant Rebekah Daniel, a labor and delivery nurse, had just given birth to her first child, a little girl named Victoria, at Naval Hospital Bremerton in Washington State.
Hours later, Rebeckah, 33, would go into postpartum hemorrhaging and bleed to death—her husband, U.S. Coast Guard officer Walter Daniel does not know how or why it happened.
"There was no timeline, no records of what steps were taken," Daniel, 39, told the Seattle Times last year. "I've had no answers."
Five years later, his lawsuit against the United States is in conference at the highest court in the land.
In 2018, when the Ninth Circuit Court of Appeals stuck down the lawsuit, the appellate panel asserted, "We, too, previously 'have reached the unhappy conclusion that the cases applying the Feres doctrine are irreconcilable,'" but added in the conclusion, "Lieutenant Daniel served honorably and well, ironically professionally trained to render the same type of care that led to her death. If ever there were a case to carve out an exception to the Feres doctrine, this is it. But only the Supreme Court has the tools to do so."
When asked by Newsweek about the Supreme Court case, Speier said Tuesday, "This should not be handled case by case and arguably the Supreme Court could fix the horrible decision making that went on 69 years ago, but short of that, Congress just has to act, roll up our sleeves and create fair equity."
Newsweek's congressional correspondent Ramsey Touchberry contributed reporting.