Couple Claims Special-Needs Daughter Asked to Leave Movie Theater After 'Loud Breathing' Complaints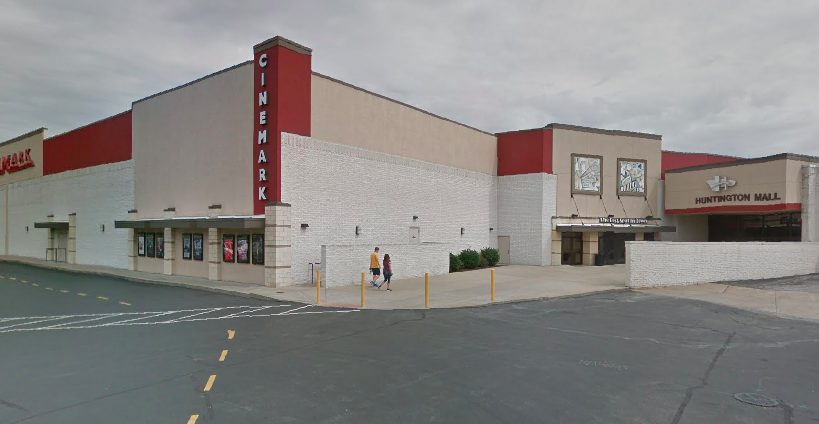 A special-needs girl and her family said they were asked to leave a West Virginia movie theater after a fellow moviegoer complained of "loud breathing." However, Cinemark told Newsweek that it tried on a number of occasions to accommodate the family.
Shannon Davis and her wife, Gina, told WSAZ they were asked to leave Huntington Mall Cinemark in Barboursville, West Virginia, on August 4 while watching Jurassic World: Fallen Kingdom with their family. The couple adopted four children, including 12-year-old Charlie, who has special needs.
Charlie is "a victim of shaken baby syndrome" and is both blind and quadriplegic, Shannon told WSAZ. The mother said her daughter loves going to the movies because the theater offers audio described headsets.
The family was sitting in the handicap section, and a man was sitting in front of them, Shannon said. "She can't talk, so she wasn't vocalizing or yelling, but she was breathing fast," she said. "[Charlie] was very excited to get to do her favorite thing."
The man reportedly complained to theater staff, saying that Charlie's breathing was too loud and that she was making too much noise. The couple said an employee spoke to them about 30 minutes into the movie and asked them to leave.
"He said her breathing was too much for everybody I guess and we needed to leave," Shannon told WSAZ. "It broke my heart."
In a post on Facebook, Gina Davis said she was angered by the situation. She questioned why the complaining patron was not asked to move instead of her family being asked to leave. "It was so heartbreaking," Gina wrote. "She can't do much for fun and going to the movies is her favorite thing to do."
The couple did not immediately respond to Newsweek's requests for comment.
In a statement to Newsweek, a spokesman for Cinemark countered some of the details shared by the Davis family, and said it offered both a private screening and a full refund.
Unfortunately, there was some erroneous information posted on social media related to the Davis family, who attended our theatre over the weekend.

During the movie on Saturday evening, customers reached out to our theatre staff complaining that a young girl was experiencing labored breathing and the loud noises were causing a disruption to the movie experience in the auditorium. Our manager entered the auditorium, listened during both quiet and action-filled movie scenes, and determined that the loud breathing was making it difficult to hear the movie's audio. He then approached the Davis family and politely asked Ms. Davis to step into the hallway. He fully explained the situation and asked if anything could be done to help soften the loud breathing noise. Unfortunately, in this case, there was not a solution available, so the manager offered to host a private screening of the movie for their family. The Davis family was not interested in that option at the time. On three different occasions, the manager offered the family a full refund, but they declined and chose to leave the theatre.

We regret that this difficult situation negatively affected the movie-going experience in our theatre and invite the Davis family to contact us if they do decide they would like to schedule a private screening.
Couple Claims Special-Needs Daughter Asked to Leave Movie Theater After 'Loud Breathing' Complaints | U.S.