Special Needs Students Given Fentanyl by School Worker: Police
A school employee was arrested Tuesday after she reportedly gave fentanyl to special needs students at a school in Riverside, California.
The Riverside Police Department's public information officer Ryan Railsback told Newsweek Friday that officers responded to a report for an "incorrigible" student at Bright Futures Academy, a school that serves special needs students from kindergarten to 12th grade.
While police officers were at the school, they were contacted by staff members who alleged that a school employee was possibly providing students with fentanyl, Railsback added.
The school launched an investigation into the incident, which identified 46-year-old Melissa Harloam-Garrison as the suspected employee who was giving students the narcotic. She is also believed to be the school's chief operating officer's daughter, according to ABC7 Los Angeles.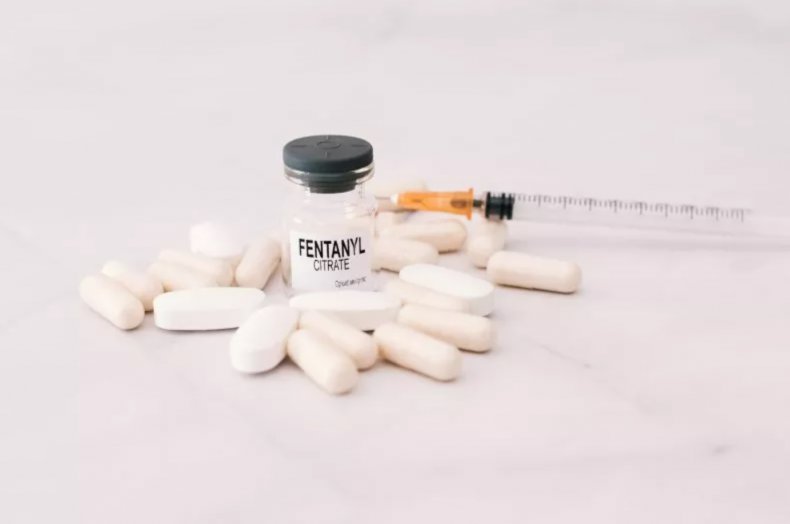 "We believe she furnished some suspected Fentanyl pills to several students," Railsback told Newsweek. "We don't know at this time if they were actually buying the narcotics from her, but are continuing our investigation."
Railsback also said that Harloam-Garrison works as a bus driver and a campus security guard at the school. She also lives with her husband, 58-year-old David Garrison, at an on-campus cottage.
Police confirmed that a student overdosed on suspected fentanyl last week in a different city, but was revived by a paramedic and has since recovered. Railsback said that the department suspects that the fentanyl in this case was provided by Harloam-Garrison.
"Detectives were able to contact several students who were identified as being furnished the Fentanyl and they are all safe and unharmed," he added, who was also unable to confirm the exact number of students who were provided fentanyl, but said that they were all in their teens.
When police searched the couple's home, they found over 100 suspected fentanyl pills, two handguns, and various types of ammunition. Authorities are still investigating the situation.
Harloam-Garrison is currently detained at the Robert Presley Detention Center on $50,000 bail for charges including sale of narcotics to minors, possession of controlled substances and firearms, and child endangerment.
Her husband is also being held on a $25,000 bail for possession of a firearm on campus and possession of a firearm by a prohibited person.
Several children have overdosed on fentanyl over the past few months, including a 12-year-old boy in New Jersey who died in March from overdosing while cleaning his uncle's fentanyl paraphernalia, according to authorities. The uncle was charged with first-degree aggravated manslaughter and first-degree strict liability drug-induced death.
In Ohio in January, a toddler died and another was poisoned after accidentally ingesting fentanyl, according to police. Both children were transferred by their parents to Ohio Health Berger Hospital. Authorities said they found fentanyl and acetylfentanyl at the apartment belonging to the parents who are facing charges of manslaughter.
Meanwhile in California, an alleged 16-year-old drug dealer faced murder charges in January after being connected with the fentanyl overdose death of a 12-year-old girl that happened over a year earlier. The Santa Clara County District Attorney's Office said that the girl allegedly bought a drug containing fentanyl from the teen drug dealer, snorted about three-quarters of a pill and then overdosed.
Newsweek reached out to the Bright Futures Academy for comment.
Update 5/20/22, 5:47 p.m. ET: This story has been updated with comments from the Riverside Police Department.