Are You a Phubber? Special Footpath Built for People Who Won't Stop Staring at Their Phones
Amid fears that smartphone users in a city in Northern China are putting themselves and others at risk, a special lane has been introduced on a sidewalk for people glued to their devices.
The sidewalk running on Yanta Road in Xi'an has been dedicated to so-called "phubbers," or people who are fixated on their smartphones, Shaanxi Online News reported.
The lane stretches for 100m, measures 80 cm in width, and is colored red, green and blue. A video of the path shows it marked with phone symbols and instructions for where to walk.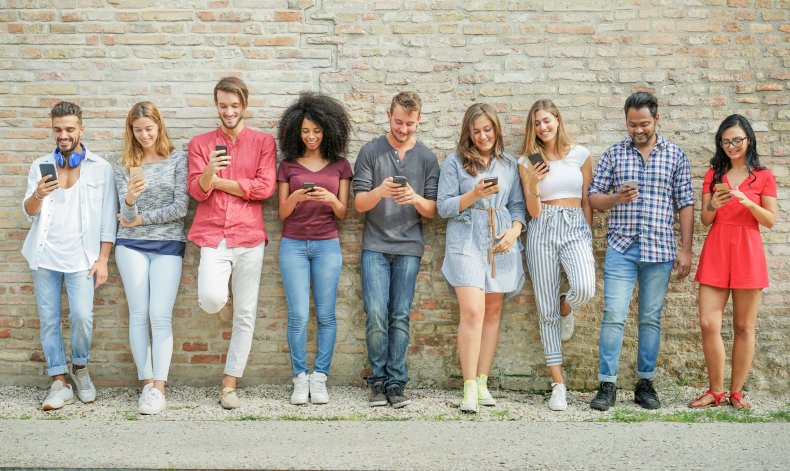 A nearby shopping mall requested the lane be introduced as cars often mount the busy sidewalk, and phubbers are at risk of getting hit if they fail to pay attention.
A local named Wei Xiaowei told The Paper: "Everybody walking along here thinks that it's very safe, at the side of the road, there are cars, and the vehicles also come onto here, and sometimes only just avoid you."
Another local named Hu Shuya, said: "Young people's lives nowadays are fast, and they're always looking at their phones. This puts our minds at rest - those of us who are often looking at our phones - as it's a form of protection."
Others were not convinced that a special lane was the wisest way to deal with smartphone fixation. One user of the Sina Weibo blog remarked that smartphone use is as "rife as smoking opium during the Qing Dynasty."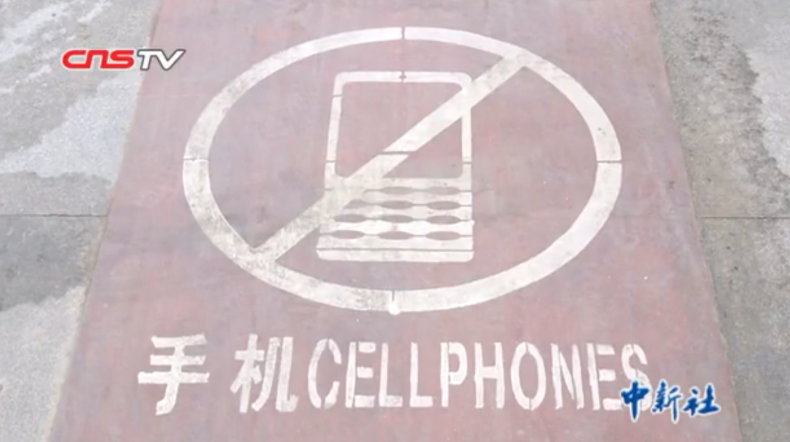 This isn't the first time a smartphone lane has been put in place in a Chinese city. In 2014, the southwest city of Chongqing rolled out a smartphone path for users on a 165-foot stretch of pavement. It was inspired by the National Geographic "Mind Over Masses" project, which featured a similar design.
Nong Cheng, a marketing official for the organization in charge of Chongqing's entertainment zone, told the Associated Press at the time: "There are lots of elderly people and children in our street, and walking with your cell phone may cause unnecessary collisions here."
But it later emerged pedestrians were perhaps confused by the signs, as smartphone users were spotted on the regular lane.
"Those using their cellphones of course have not heeded the markings on the pavement. They don't notice them," Nong told the Associated Press.