High-Speed Train Kills Four Elephants After Hitting Them at More Than 110 Miles per Hour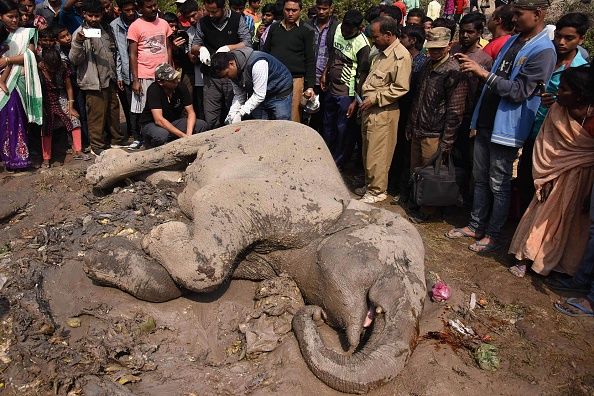 A speeding train in northeastern India collided with five elephants in Guwahati, in the state of Assam, on Saturday, authorities said.
The train, traveling from Guwahati to Silchar, crashed into two calves and two adult elephants, killing them instantly, and injured another. It was traveling at 110 miles an hour because it was running 10 minutes late, according to reports.
Regional railway spokesman Pranav Jyoti Sharma told Times of India that no passengers were injured and that an investigation has been ordered, although the train appeared to be "within its stipulated speed."
Only two weeks ago, over a dozen wildlife advocates sent a letter to India's railway minister to raise the issue of elephants being killed by speeding trains. Last December, five elephants were killed in the same area.
Across the country, according to local online news outlet Live Mint, 120 elephants were killed in train accidents, while a further 390 have been electrocuted by fencing put in place to stop them from crossing the tracks.
But Sharma said that the fencing has prevented more than 200 elephant collisions this year alone. He told the newspaper, "It has only been because of the coordination between field level officials of both the forest and railway department that many elephants were saved."