How Sadie Dupuis Fights Harassment at Speedy Ortiz Shows—And Why She Scrapped An Album When Trump Won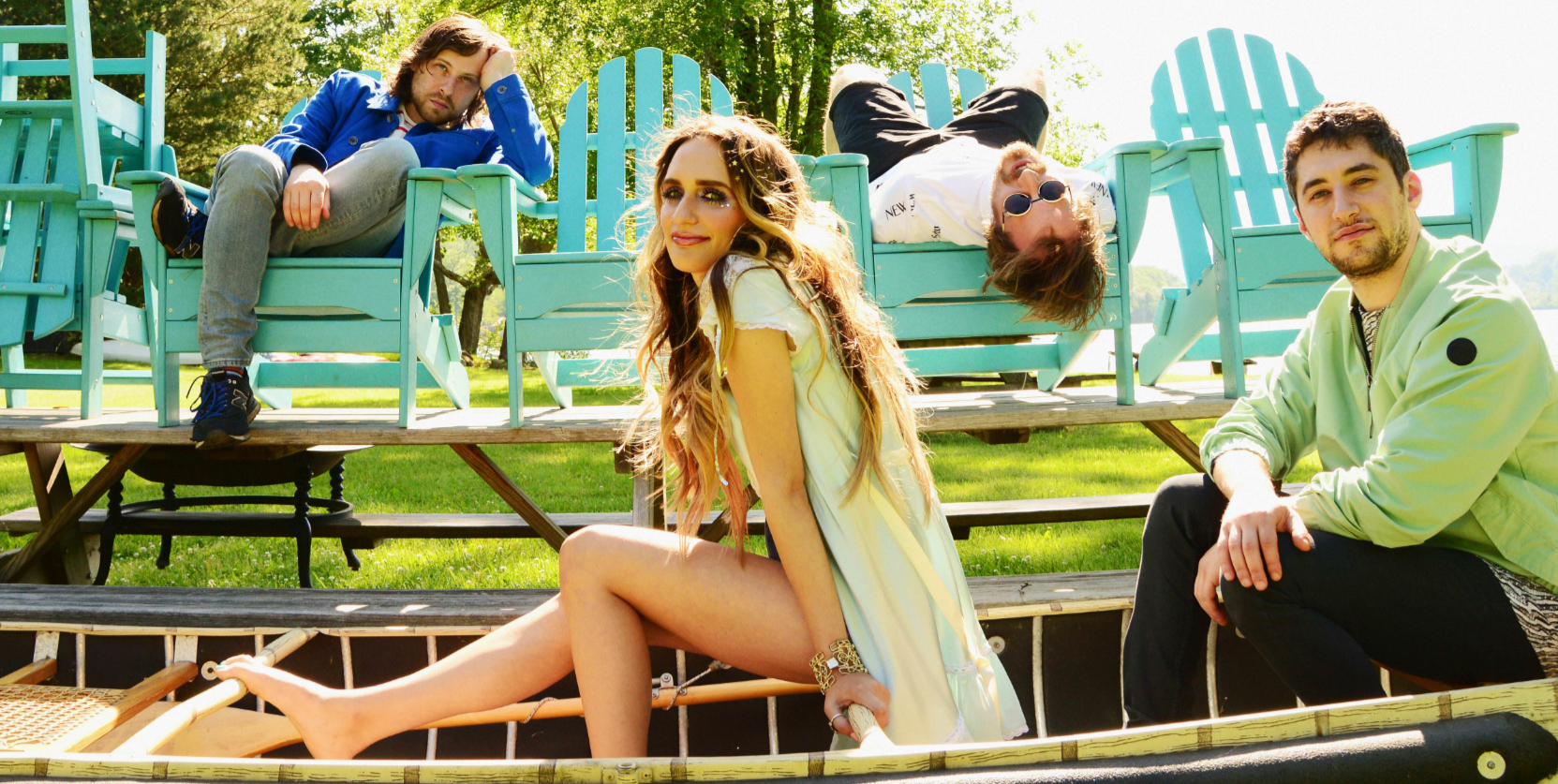 Many plans were upended when Donald Trump captured the presidency. One of those was Speedy Ortiz's latest album.
The acclaimed indie-rock band had just entered the studio to record a third album that fall. But then singer/songwriter Sadie Dupuis suddenly realized the songs (which chronicled love and "interpersonal drama") no longer felt meaningful to her. "So much shifted," she says. "I felt like someone else had written them; they just didn't matter as much to me anymore."
The band started over, and Twerp Verse, was the result, a record full of deceptively catchy rock tunes addressing activism and empowerment in Trump's America.
Speedy Ortiz, arguably the best and most charismatic young band to emerge from Boston's new indie scene, broke out with its 2013 debut, Major Arcana. Dupuis, the band's 30-year-old singer and guitarist, has an MFA in poetry and a fervent activist streak (in high school, she got in trouble for trying to start a gay-straight alliance). She formed Speedy after a brief stint in an all-female Pavement cover band.
When we meet for an interview at Champs, a wonderfully decadent vegan diner in Brooklyn, she's drinking a London Fog Tea Latte and wearing a colorful necklace that says "FUCK RACISM." Speedy Ortiz has spent the summer touring all over the country (and is returning to Brooklyn to play Prospect Park this weekend).
You're vegan. Has it gotten any easier to stay vegan on tour?
Well, you gotta get the HappyCow app, first of all. But most of the places we play tend to have somewhere with vegan options, and I buy a lot of groceries and that's mostly what I eat on tour anyway.
How do you cook on tour? I get a lot of noodle kind of things that I can hydrate with hot water at gas stations. You can do that with kale, spinach…
You prepare kale in bathrooms at gas stations? Not in the bathroom! I take the water from the coffee machine.
Did you decide to scrap your album-in-progress right after Trump was elected?
It wasn't immediate. I released a solo record in 2016. A few days after the election, I was touring around the country and thinking about how alien it suddenly seemed, that I could be ideologically so far apart from so many of the people I share a country with. It made me want to process some of those feelings.
What was it like to be on tour with your solo project in the immediate aftermath of the election? Confusing and a little frightening. It was a van full of six women, all of whom identify as queer and four of whom were women of color. We started driving through rural Pennsylvania and Ohio, knowing that we were the people that [Republican voters] either don't care about or actively hate. We all had pepper spray for the first time. When you wave hi to someone or say "Thank you" to a cashier at a gas station, you don't think: "This person voted against my friends' lives."
Was it your decision to scrap the Speedy songs for the new album, or was it a band discussion? It was a discussion. "I think we can do better, let's write some more and see what we come up with." If we hadn't come up with anything better, we had a record done. We didn't have to throw it away.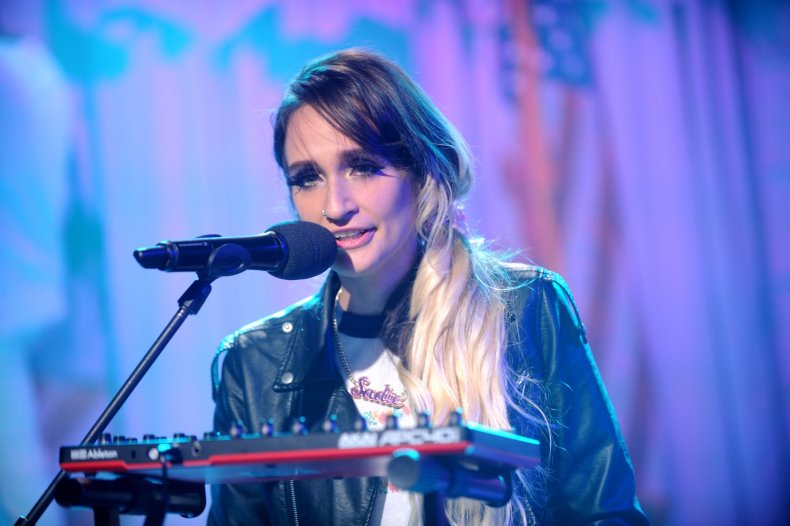 There's a song on the new album, "Villain," that seems to be inspired by sexual harassment. That was actually written in 2014. We decided to put it on the record before so many people started coming forward with their own stories. It's a personal song, but I think a lot of people can relate to that confusion with having experienced assault or harassment and not really understanding it, [then later] coming to terms with calling it what it is.
In the early days of the band you were teaching at UMass. Was it scary to leave that job to be a full-time musician? I've had a day job since I was, like, 13. It was weird to trust that music would work out as a full-time thing.
You're probably one of the only rock songwriters who has an academic background in poetry. Is that true? David Berman, though! … I think studying poetry helped [with songwriting], because you get conscious of your word choice and of conserving your words.
Is it financially sustainable to be in an indie-rock band full-time these days?
Sometimes yes. Sometimes no. We've always been very conservative with how much money we spend so we can pay ourselves when it's not going as hot. I did a tour with Deerhoof recently, and the way they tour is the way I always want to tour. They're all in a small van; they sell their own merch; they do hotels, because you can't sleep on floors forever—thought we're still in the sleeping-on-floors stage.
Do you crash with friends? Yeah. We toured for so long doing the DIY thing. We have friends in bands everywhere in the country. I bring an AeroBed.
Were any songs directly inspired by the Trump administration? He didn't deserve any songs. It's more of the culture that's come to light in the wake of his election. There are songs that are specifically about the Democratic party just throwing this election and how badly I think that was botched, but I didn't write anything about Trump. On the day of the election, I made [my phone] autocorrect so every time I try to type "Trump" it says "that creepy bigot."
Have you become more hopeful about the state of activism in 2018? Yeah! In spite of the worried and aghast feelings, there's a lot to be proud of, specifically the activist groups that have organized in light of various tragedies. [Lead single] "Lucky 88" is about having faith in young activists. "Lean In When I Suffer" is kind of tongue-in-cheek, but it's about trying to do the work to reeducate people to examine their own behaviors.
There's a tendency among music fans to talk about political songs and personal songs as two separate things. Your songwriting manages to combine the two in really interesting ways. I don't sit down and say, This is going to be my song about, like, moderate Democrats. I just have a melody in mind and whatever I'm concerned with that day goes into it. The subjects of the songs are just my worried thoughts, so I think it makes sense that they're both personal and political. Also, I think personal politics have been taken much more seriously in the past few years.
You started a "help hotline" a few years ago for fans who feel unsafe at your shows. How has that worked? We still have it. We were trying to figure out a way to introduce safer space ideologies into the larger clubs that we were starting to play—especially after seeing some worrisome things in the audience at festivals and larger shows. Not so much [people] assaulted, but it doesn't always have to be as extreme as that. Harassment and assault can take minor forms that are as upsetting for someone experiencing them, especially personal space not being respected or just unwanted aggression. I've been the recipient of that at shows and festivals.
In addition to that hotline, now we pass out bystander intervention and de-escalation tactics at the merch table. I'm not sure the hotline was the most effective tool we instituted, but it's about showing that you're committed to making a change at your shows and supporting your audience in many forms.
Does the band listen to messages that are left on the hotline? Well, it's a text hotline.
Oh! Because millennials don't like phone calls? Our thinking is, if you're experiencing unwanted harassment at a show, are you going to leave and pick up a phone when someone might grab you? Sending a text is a subtle way to let someone know where you are and what's happening.
What was it like to go on tour with Wilco in 2015? It's always nice to be on a grown-up tour, where the catering is healthy and people are, like, stretching. It was very surreal to have Nels Cline asking me questions about my own guitar parts when he's one of if not the best [guitarist].
The guys in Wilco are very health-conscious? When we're headlining, we have a very minimal rider. They had, like, tofu curries being made backstage.
Were their fans welcoming? Yeah. I've been a big fan for a long time. My dad passed away right before that record [Foil Deer] came out. And that was a band we had both liked in common. It was nice to do those shows knowing he would have been really psyched to have been there.