House Democrat and Jonestown Survivor Calls Out GOP Congressman Over 'Cult' Reference
In a Thursday morning tweet, Rep. Jackie Speier, a House Democrat and survivor of the infamous Jonestown Massacre, called out a Republican colleague for his comments likening the impeachment inquiry to a cult. "Devin Nunes calling the Intelligence Committee's fact-finding mission a cult is [despicable]," she wrote.
The California congresswoman was addressing statements that Nunes made on Fox's The Ingraham Angle on Wednesday. Nunes described the impeachment committee using similar language used to describe cults. "So many millions of Americans' minds are poisoned," he said, adding: "There's a cult going on in the basement in a SCIF behind locked doors." He not only likened the impeachment committee to a religious sect, but also accused the press of being one too. "Then you walk outside the doors, and you see another cult. That's the media."
"I know about cults," Speier wrote in her response. In 1978, Speier accompanied then-California Rep. Leo Ryan to Jonestown, a compound established by the People's Temple cult in Guyana, where the group had fled after receiving negative press coverage in the United States. Rumors of abuse continued after the cult's relocation, and Ryan went to investigate. He and four other visitors were assassinated trying to leave the compound, while Speier was shot five times. Later that day, cult leader Jim Jones instructed his 900 followers—including more than 300 children—to drink cyanide-laced Flavor Aid in what is now known as the Jonestown Massacre.
Correcting Nunes' reductive use of the term, Speier's tweet continued, "Cults are led by maniacal narcissists who expect complete adoration and relinquishment of independent thought." She finished, "I suggest Mr. Nunes look elsewhere."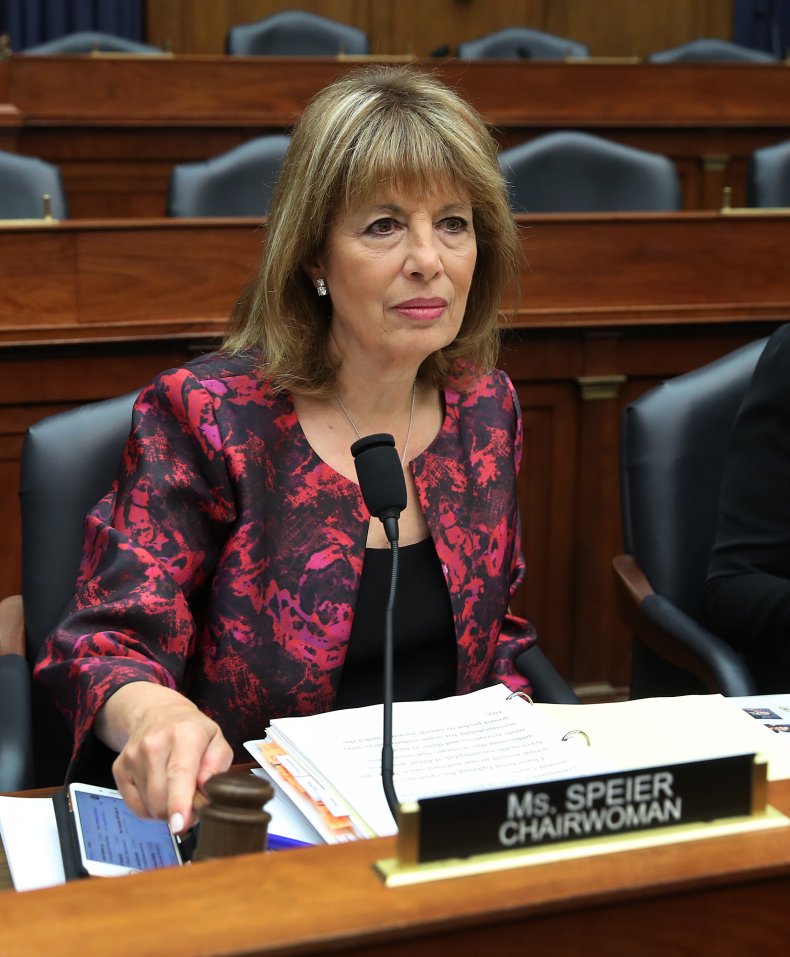 On Twitter, many people praised Speier for her rebuttal to Nunes' comments. Some users provided context on Speier's experience in Jonestown. CNN analyst Susan Hennessey noted, "Speier almost never talks about the experience, so this is a real rebuke of Nunes." Journalist David Lytle tweeted, "Nunes making his outrageous and untrue claims in the same room as her deserves censure."
This isn't the first time Speier has publicly spoken out against Nunes. As Politico reported in 2017, she called for Nunes' removal from the House Intelligence Committee following a report that he relayed information to President Donald Trump about foreign surveillance in U.S. elections.
On Thursday, the House voted to move forward with the impeachment process. Speier tweeted, "The rules we just passed will give @POTUS the opportunity to ask questions and to offer a concluding speech at the end of the evidence that is presented—far more rights than former [presidents] who were subject to impeachment processes." In a press release, the congresswoman called on Republicans to assist in the impeachment process and promised that this process will be more transparent than past hearings.