Kristen Stewart portrays a troubled and ostracized Princess Diana in Spencer, as she spends three nights over Christmas at the Sandringham Estate in Norfolk, England, which, as seen in Spencer, was really just a stone's throw away from her family home.
In Spencer, Diana, Princess of Wales, breaks into her abandoned and now desolate childhood home after reaching what appears to be her breaking point. Diana also steals the jacket off of a scarecrow on the grounds of the home and vows to have it cleaned up and fixed, ultimately serving as a connection to her past.
Diana's family is absent from the Pablo Larraín film, with Spencer focusing on her inner battles and strained relationships with the British royal family and with her husband, Prince Charles. With Spencer now in theatres, Newsweek has everything you need to know about Princess Diana, her parents, and her wider family.
Who Are Princess Diana's Parents? — A Look At The Spencer Family Tree
Diana Frances Spencer was born to parents John Spencer, Viscount Althorp, and Frances Spencer, Viscountess Althorp (née Roche) on July 1, 1961.
She was the fourth of five children and grew up with three siblings: Sarah, Jane, and Charles Spencer. Sadly, her brother John died shortly after birth, one year before she was born.
The Spencer's have been a part of British nobility for several generations. On her father's side, the Earls of Spencer date back to the 18th century, beginning with John Spencer, 1st Earl Spencer born in 1734.
The Spencer's are also related to the Churchill family, with Diana's seven-times removed great grandfather, Charles Spencer, 3rd Earl Spencer, the husband of Anne Churchill, Winston Churchills five-times removed great grandmother.
Diana's maternal grandfather, Maurice, was a close friend of George VI, and her maternal grandmother Ruth Roche, Baroness Fermoy, was a lady-in-waiting to Queen Elizabeth, the Queen Mother.
When Diana's father, John Spencer, and her mother Frances Roche married in 1954, the wedding was attended by the Queen, Prince Philip, the Queen Mother, Princess Margaret, and Princess Anne.
She grew up in Park House, situated on the Sandringham Estate, with the British royal family often holidaying at the neighboring Sandringham House, playing with the queen's children in her youth.
Her brother, Charles Spencer is the queen's godson.
Diana's Parents
When Diana was a young child, her parents divorced and Diana lived with her mother in London.
In early 1968, Diana's father won custody of Diana. Both her parents remarried, Frances married Peter Shand Kydd (they separated in June 1988), and her father, Raine, Countess of Dartmouth.
In her biography, "Diana: Her True Story—In Her Own Words" by Andrew Morton, her childhood was described as "very unhappy very unstable, the whole thing."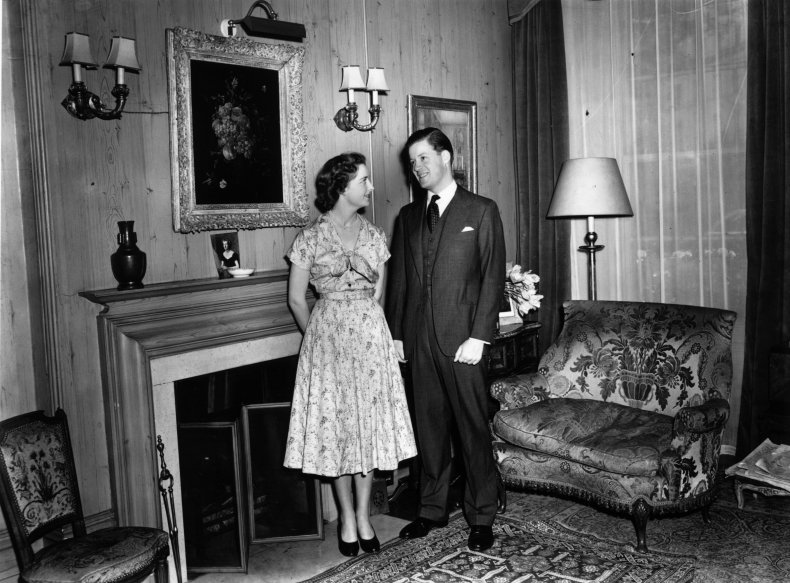 Diana's mother Frances spent her later life working for Catholic Charities and other organizations such as the Handicapped Children's Trust, the Royal National Mission for Deep Sea Fishermen.
She died at her home in Scotland aged 68 on June 3, 2004 from a long illness relating to Parkinson's disease and brain cancer.
Diana's father John died of a heart attack on March 29, 1992. He, too, was 68-years-old at the time of his death.
Princess Diana And Prince Charles
On July 29, 1981 Diana married Charles, Prince of Wales, the heir apparent to the British throne.
They had two children, Prince William (born 1982) and Prince Harry (born 1984), with William being second-in-line to the British throne and Prince Harry, sixth.
William married Catherine "Kate" Middleton in 2011 and they have three children together, Prince George of Cambridge, Princess Charlotte of Cambridge and Prince Louis of Cambridge.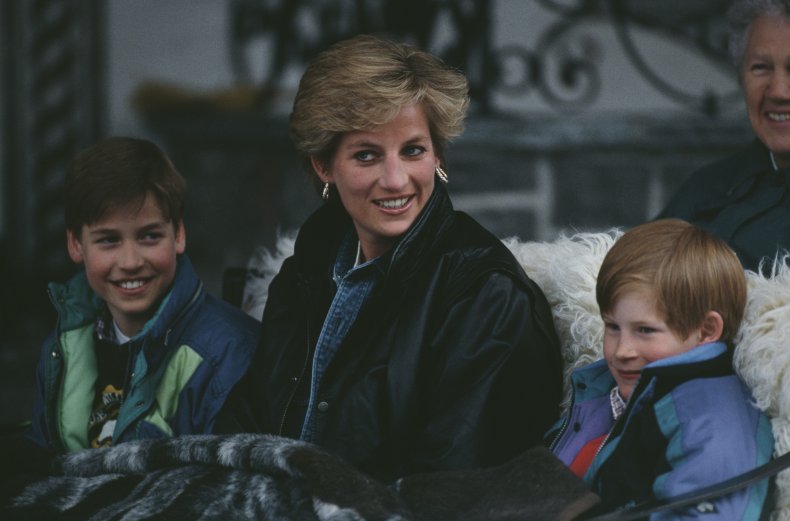 Harry married American actress Meghan Markle in May 2018 and together, they stepped back as senior members of the royal family in January 2020.
Together they have two children, Archie Mountbatten-Windsor and Lilibet Mountbatten-Windsor.
Diana, Princess of Wales, tragically died on August 31, 1997, following a car crash in Paris.
She is succeeded by her two children, William and Harry.
Spencer is in theaters now.