'Spencer' Release Date, Cast, Trailer, Plot: What We Know About the Kristin Stewart Diana Movie
Spencer is the upcoming biographical drama from Jackie director Pablo Larraín. The film takes place across three pivotal days, Christmas Eve, Christmas Day and Boxing Day in 1991. Newsweek has everything you need to know about Spencer, including its release date, cast, trailer, plot and more.
When Is 'Spencer' Out in Theaters?
Spencer will have its premiere at the Venice Film Festival on Friday, September 3.
The premiere comes just four days after the 24th anniversary of her death.
Unfortunately, those not in attendance at the Venice Film Festival will have to wait until Friday, November 5, to see Spencer in cinemas worldwide.
Who Stars in 'Spencer'?
American actress Kristen Stewart portrays Princess Diana in Spencer.
She is best known for her role as Bella Swan in Twilight and Snow White in Snow White and the Huntsman.
To prepare for the role, Stewart watched and listened to hours of footage of Diana in the 1990s and worked closely with a dialect coach.
Speaking with InStyle, Stewart shared: "The accent is intimidating as all hell because people know that voice, and it's so, so distinct and particular."
She added: "It's one of the saddest stories to exist ever, and I don't want to just play Diana—I want to know her implicitly."
Poldark's Jack Farthing will take on the role of Prince of Wales.
Farthing is also well known for starring in Netflix's Love Wedding Repeat, Official Secrets and Blandings.
Sew Torn actor Thomas Douglas will play Diana's father, John Spencer, and German model and actress Olga Hellsing will make her film debut as Sarah Ferguson.
Niklas Kohrt will portray Prince Andrew alongside Amy Manson who has been interestingly cast as Anne Boleyn.
Speaking to Good Housekeeping UK, Mason shared: "I play Anne Boleyn, which is weird I know because it's 100s of years difference [between them]. It is amazing."
Other cast members include Jack Nielen as Prince William, Freddie Spry as Prince Harry, Mathias Wolkowski as Prince Edward, Oriana Gordon as Lady Sarah Armstrong-Jones, Ryan Wichert as Staff Sergeant Wood, and John Keogh as Michael.
Academy Award nominee Sally Hawkins, BAFTA nominee Timothy Spall, Sean Harris and Richard Sammel also star in currently undisclosed roles.
What Is 'Spencer' About?
Spencer focuses on three monumental days in Princess Diana's life: Christmas Eve, Christmas Day and Boxing Day in 1991 at the Sandringham Estate in Norfolk, England.
At the time, Diana and Prince Charles were followed by rumors of affairs and divorce, with the pair's marriage effectively breaking down behind closed doors.
The film will cover Diana's crumbling marriage, her relationship with her sons, Prince William and Harry, the pressures of royal life and her decision to leave the Royal Family for good.
One year after the film is set, Diana and Charles announced their separation to the world.
Speaking on Jimmy Kimmel, Stewart shared: "[Spencer] takes place over three days, and it's this really poetic, internal imagining of what that might have felt like, rather than giving new information."
Director Pablo Larraín in a statement announcing the film teased: "We decided to get into a story about identity, and around how a woman decides somehow, not to be the queen. She's a woman who, in the journey of the movie, decides and realizes that she wants to be the woman she was before she met Charles.
"It's about finding herself, about understanding that possibly the most important thing for her is to be well, and to be with herself and by herself," Larraín explained.
"That's why the movie is called Spencer, which is the family name she had before she met Charles."
The film, which was written by Peaky Blinders creator Steven Knight, won't touch on Diana's tragic death in Paris on August 31, 1997.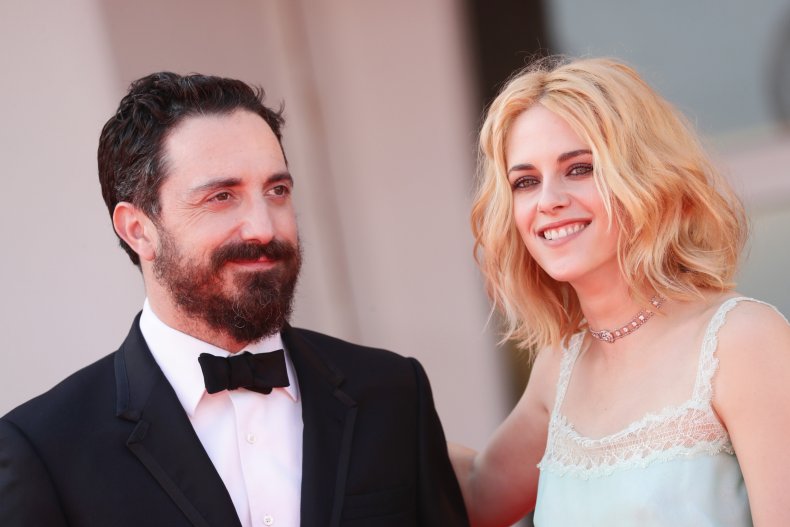 Is there a trailer for 'Spencer'?
Yes, finally there is a trailer for Spencer. The teaser begins with the royal family arriving at the Sandringham Estate, before cutting to an image of Diana crying as she looks into the mirror.
The trailer then flashes through numerous clips, including an image of Stewart as Diana storming through the Estate's halls in a white gown.
Other clips in the trailer include dresses being laid out for Diana across the three days, the royal family sitting down for dinner, Diana being hounded by the paparazzi, and dancing her way through the large halls of the estate.
At the end of the trailer, a woman tells Diana "They know everything" to which she replies, "they don't."
Spencer will have its theatrical release on Friday, November 5