White Nationalist Richard Spencer's Podcast Banned From SoundCloud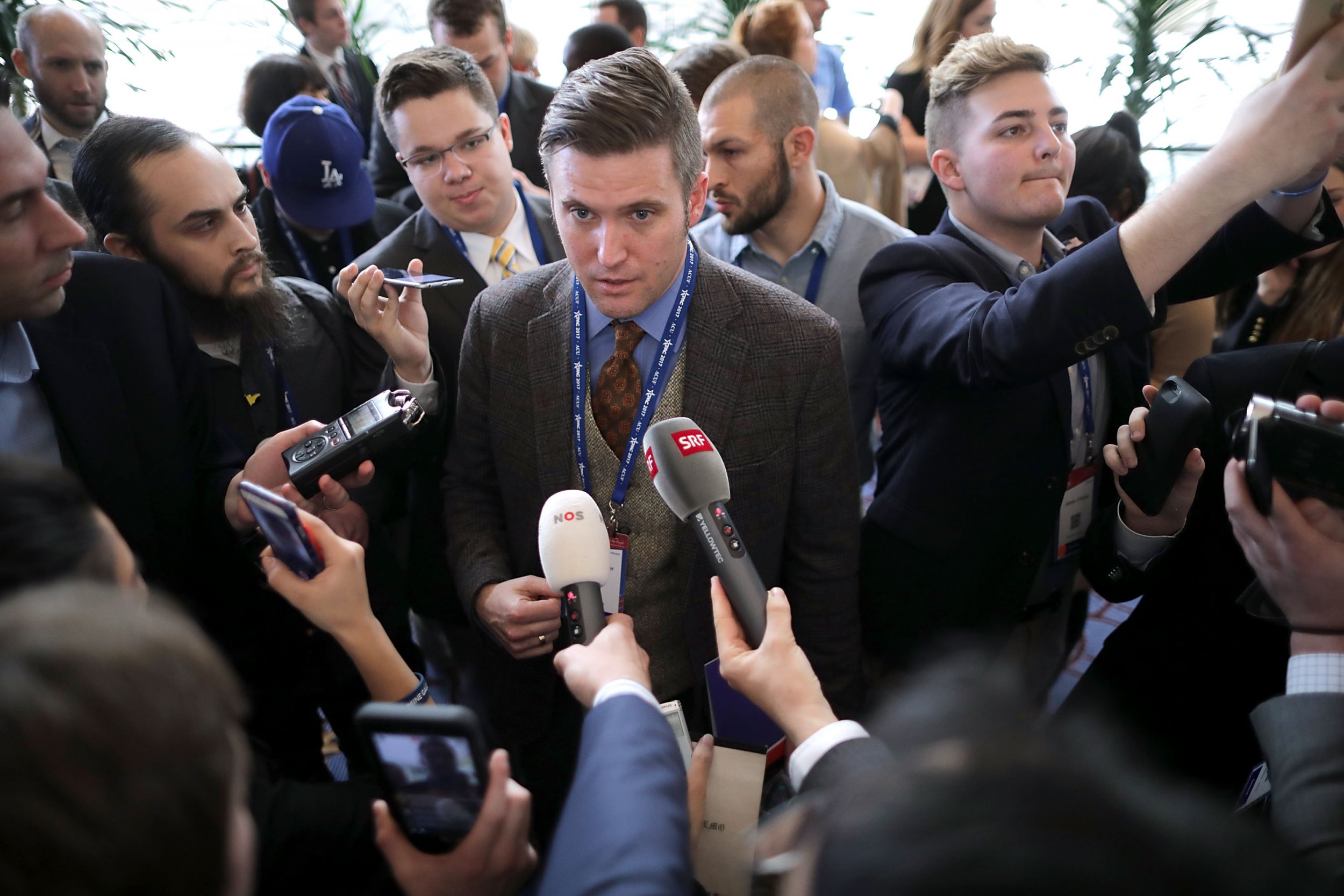 SoundCloud banned white nationalist Richard Spencer's podcast last week after a freelance reporter alerted the streaming site to his apparent breach of its terms of service for the use of violent, hateful or discriminatory content, according to media reports.
Spencer is best known for creating the phrase "alt-right," or alternative right, and gained national notoriety last year when members of an audience attending one of his speeches used the Nazi salute when he said "Hail Trump!" after President Donald Trump's election victory in November.
The 39-year-old Spencer has advocated for "peaceful ethnic cleansing" and has called for a "white ethno-state" while stating the country should be only for white people. Spencer was also in the national spotlight after someone punched him in the head during a television interview the day of Trump's inauguration in January.
Many have labeled Spencer a racist and bigot, prompting freelance reporter Alex Kotch to go digging into Spencer's podcasts on SoundCloud. He wrote in a report for AlterNet that while Spencer's "AltRight Radio" account did not have many followers, some of them had been listened to about 12,000 times.
Kotch then focused on SoundCloud's terms of service agreement, a typical legal form that users of most any online service must agree to before being allowed to use any said service, and found that SoundCloud doesn't allow users to post "content that promotes or encourages hatred, discrimination or violence against others based on things like race, cultural identity, or ethnic background, religious beliefs, disability, gender identity, or sexual orientation."
On May 21, Kotch took to Twitter, where he outlined directly to SoundCloud's official account what he had found.
SoundCloud issued a statement to The Independent and said while it wanted users to freely express themselves, it also stood by its terms of service against discrimination.
"SoundCloud is an open platform, so freedom of expression is important to maintain credibility and authenticity with our creators and users," a company spokesperson said. "While we clearly forbid content that promotes or incites hatred in our Terms of Use and Community Guidelines, we do not proactively monitor the platform for content that could be classified as hate speech. Instead, we rely on members of our community to flag this to us. Once flagged, our dedicated trust and safety team act quickly to review. If we determine that reported content is in violation of our Terms of Use, we promptly remove it from the platform."
Spencer, who also serves as the president of the think tank National Policy Institute, has several outlets to reach his listeners and readers, but the cut by SoundCloud represents a major blow. The service has 175 million users.