'Spenser Confidential' Cast: Who Stars in the Mark Wahlberg Netflix Movie?
Mark Wahlberg and director Peter Berg have made four movies together (Mile 22, Lone Survivor, Deepwater Horizon and Patriots Day), but their new film Spenser Confidential is their first for Netflix.
In the movie, originally titled Wonderland after the Spenser novel of that name by Ace Atkins, Wahlberg leads the cast as a former cop who has just got out of prison and is trying to get used to the modern world while trying to solve a double murder.
Who is in the cast of Spenser Confidential?
Mark Wahlberg - Spenser
Speaking of filming the movie in his native Boston, two-time Oscar nominee (for The Fighter and The Departed) Mark Wahlberg told Today: "It's my hometown… talk about coming full circle, we shot it 24 Peverell Street and I lived at 25 Peverell Street. So we were sitting on my stoop, where I would sneak out at night, steal my mom's car, do things that I wasn't supposed to do."
Winston Duke - Hawk
Spenser's sidekick in the Netflix movie is Winston, described in the Netflix synopsis as "a brash, no-nonsense MMA fighter convinced he'll be a tougher opponent than Spenser ever was." The character is played by Winston Duke, star of Black Panther and Us.
In an interview with FanSided, Duke said of his role: "I would summarize Hawk as a bruiser with a heart of gold. He's a fighter... but he's full of integrity and in search of family."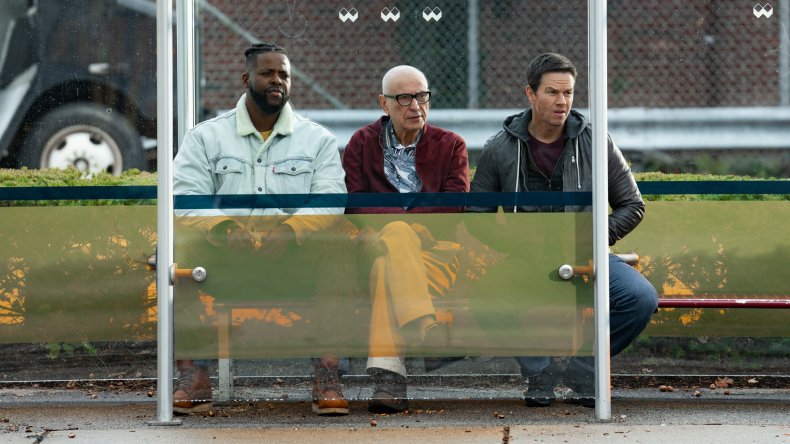 Alan Arkin - Henry Cimoli
Spenser Confidential has an Oscar winner in its cast thanks to Little Miss Sunshine's Alan Arkin, last seen in another Netflix production The Kominsky Method. Here, he appears as Henry, Spenser's old boxing coach and mentor.
Iliza Shlesinger - Cissy
In his new film, Wahlberg is reunited with comedian Iliza Schlesinger, who also appeared in his last movie Instant Family. Here, she plays Cissy, the foul-mouthed ex-girlfriend of Cissy.
Speaking to Jimmy Kimmel, she said she got the role after ignoring the instructions in her audition at the top of the script that said "in big bold letters at the top: 'Do not do a Boston accent.'
"But one of the lines was, 'Every day I pray to St. Jude for a reason to leave you,' and I was like, 'You can't not do a Boston accent and invoke the name of St. Jude... I went in and I did the accent and I tanked it." However, then Wahlberg got in contact with her telling her she got the role.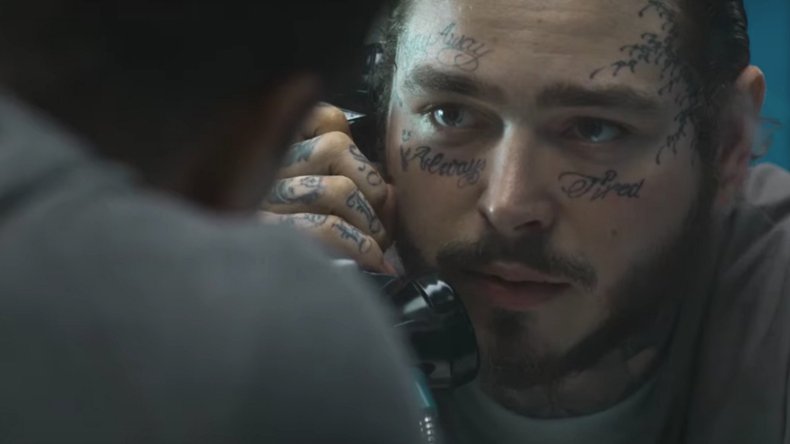 Austin Post (Post Malone)
The movie also features Post Malone in his first acting role: a prisoner in jail with Spenser. Wahlberg said of this to Yahoo!: "It was his first acting gig, he and I became friendly, hanging out at my house, having a few beverages, and he was like, 'I'd love to be in a movie, I really want to die in a movie.
"I don't know if we can off you in the movie, but we can certainly figure something out, and I had this idea already, and then it was actually two parts that we combined into one, and he came in and he killed it."
Also starring in Spenser Confidential in as-yet-unnamed roles are WTF host and Glow star Marc Maron and Fargo actor Bokeem Woodbine.
Spenser Confidential is released on Netflix on Friday, March 6.
'Spenser Confidential' Cast: Who Stars in the Mark Wahlberg Netflix Movie? | Culture