'I Spent a Decade Working Inside Prisons, One Inmate Made Me Quit'
I became a full-time care worker in prison when I was 21. I was young for the role, but I had already spent half a decade working in social care.
Growing up in Manchester, England, I was a young carer for my grandmother, who had dementia. As well as physical care, I spent a long time advocating for her within social services. I realized that without me fighting for her, it would have been easy for her to fall through the cracks.
Then at 16, I began working with at-risk people in my local community and later with the elderly. By 19, I had started to work with people who had been in contact with the criminal justice system.
Many of these men had several issues compounded together and didn't really fit within any specific category for care. I really enjoyed the work and it made me realize I didn't want to work with the elderly, I wanted to work in prisons instead. I developed a real passion for working with men exhibiting complex problematic behavior.
My first day in a prison was spent planning the release of a convicted sex offender. I was terrified. I think because I was young for the job, I felt I had something to prove by saying I could work with any inmate, regardless of their crime or how difficult they were.
I had this real sense of bravado. But walking onto a prison landing or yard, being catcalled from the cell windows—things you get used to over time—were quite intimidating experiences initially.
I typically worked in what are called "Category B" prisons in the U.K. They had a really fast turnover, there could be 60 inmates coming and going each day. My role included assessing and working with the 25 prisoners who had the most complex needs at any one time.
It was my job, through case work, one-to-one sessions, group activities and release planning, to try to help the incarcerated men become more stable and plan a successful move back into their community after prison. Most of the time I didn't even know the crimes the people I worked with had committed. It was only relevant to me if their specific crime presented a safety issue for them. For example, a sex offender.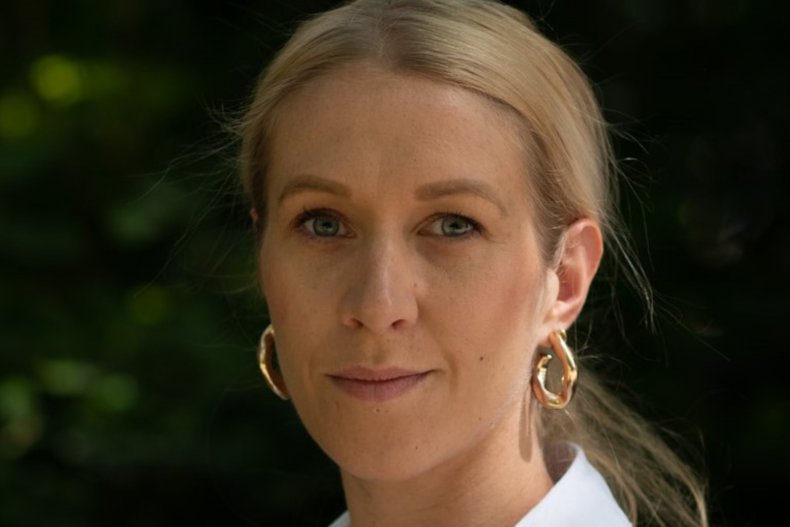 There are some people in prison who really do not want to work with certain prisoners, particularly sex offenders. But before my first day in prison, I had a real conversation with myself. I asked, am I able to meet people and not judge them by their crimes?
My approach was, either you work with everyone or you can't do the job. That wasn't an easy decision, it took a lot of self-reflection, but I knew it was something I needed to be able to fulfil my role at the prison.
Working with prisoners was the easiest part of the job. I wasn't in uniform, I was a civilian member of staff and I was perceived to be working in their best interests. I became quite well known and that means you have a certain level of respect among the prisoners which means they don't give you too much hassle.
I feel like I built strong relationships with hundreds of prisoners over the years. But, throughout my ten year career, there's one who massively impacted me. His name was Titch* and I met him in 2016. He had been sent back to prison after serving his entire six year sentence for assault, which was committed while he was on drugs.
He was serving an Imprisonment for Public Protection (IPP) sentence, which means once he was released, he was subject to license conditions for the rest of his life. He could be recalled to prison indefinitely for any behaviour deemed unsatisfactory by his probation officer.
IPP sentences were introduced in the U.K. in 2005, but were later banned. However as of September 2021, there were still over 1,600 offenders continuing to serve these sentences in prison. I think they are horrendous and believe everyone serving one should be re-sentenced.
After serving his time in prison Titch was released back into his community and spent around a year clean from drugs.
However one day, during a visit with his probation officer, Titch disclosed that he had relapsed and started taking drugs again. He said he was struggling in the community and needed help. The officer had no choice but to report him. The rules of his sentence meant he had to be recalled to prison indefinitely.
When he told me, I didn't believe him at first. I've heard so many tall tales in prison, but when I looked into it I found his story was absolutely true. The parole board said Titch could only be released if he took certain substance abuse courses, which our prison did not provide. He asked to transfer to another prison which did provide the courses, but he was denied due to their long waiting list.
Titch begged to work with me. His needs were technically not complex enough, but of course I said yes. He came to my groups every day. He did every piece of homework I set him. As I continued to work with him I saw he was an intelligent and passionate man.
After one year in prison, Titch attended his parole hearing, where a board would decide whether he could be released from prison. They asked me whether I could guarantee he would never use drugs again.
Of course, I could not. Nobody can guarantee someone else won't use drugs. However I told them that during his time in prison, Titch had remained clean, and I did not believe he wanted to use drugs.
Because I could not guarantee Titch wouldn't use drugs, his parole was not granted. I was always very careful with my boundaries with the men I worked with. Though I wanted to advocate for them, I was never going to start insulting judges or the police to them. But I couldn't defend what had happened to Titch. He would get upset and shout and say: "My life is all unfair" and I'd just have to agree and say: "I know, it's terrible."
The week after his parole hearing, Titch relapsed after accessing drugs in prison. Titch was the kind of person who you would meet in a pub and would instantly get along with. He was really full of life. He was argumentative in a way that showed he had not become institutionalized and was still passionate about life.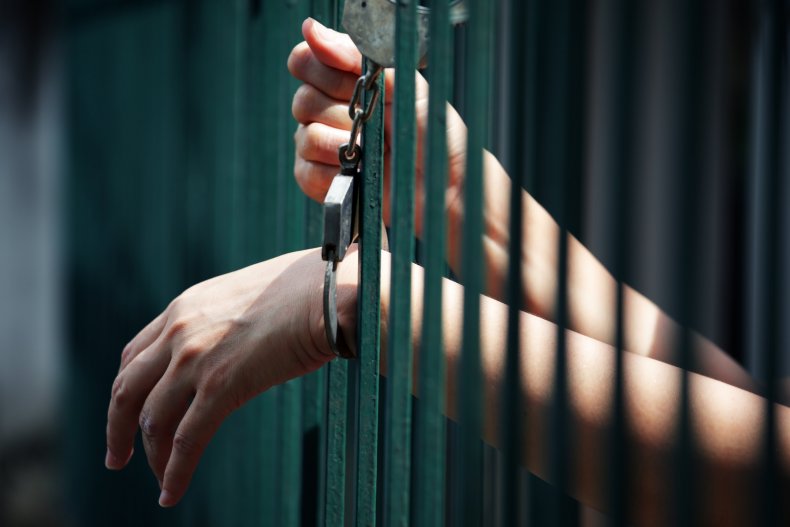 But watching him relapse after that parole hearing, I knew there was nothing I could say to defend the system. The sheer unfairness stuck with me. Titch's only crime was taking drugs. So, why was he being criminalized for asking for help to get clean again?
I don't know what happened to Titch. I left the prison before his second parole hearing. I'm not allowed to check up on anyone I worked with and I wasn't allowed to give them any details about myself.
While I had felt there were an amalgamation of problems with the prison system, after Titch's case my outlook on the system changed. I started working in prisons because I thought I could change lives—I even completed a master's degree in 2013 at the age of 23 to help with my work—I thought I could have this real positive impact on the world. But that was a moment in which I felt, no matter what I did, he had been failed by the system.
I could be a sticking plaster, I could stop people taking their own lives or fighting each other, but ultimately the system has to change. I think Titch's incident was the trigger for me leaving the front line of prison care.
I needed to put my anger and passion into something else, and so I decided to write a book about my experiences, which I hope will have an impact in some way.
I understand that many feel the need for a perpetrator to be punished, but I really think we need to stop making decisions on how to prevent crime based on emotions. I believe we can create a prison system which creates fewer future victims by treating people with compassion.
Angela Kirwin, 34, author of Criminal: How Our Prisons Are Failing Us, spent a decade working as a social care worker in some of Britain's most notorious prisons.
All views expressed in this article are the author's own. Names in this article have been changed.
As told to Monica Greep.
*Name has been changed.