Photos Show Sperm Whale's Rare Visit to Inshore Waters for Only Second Time in Decades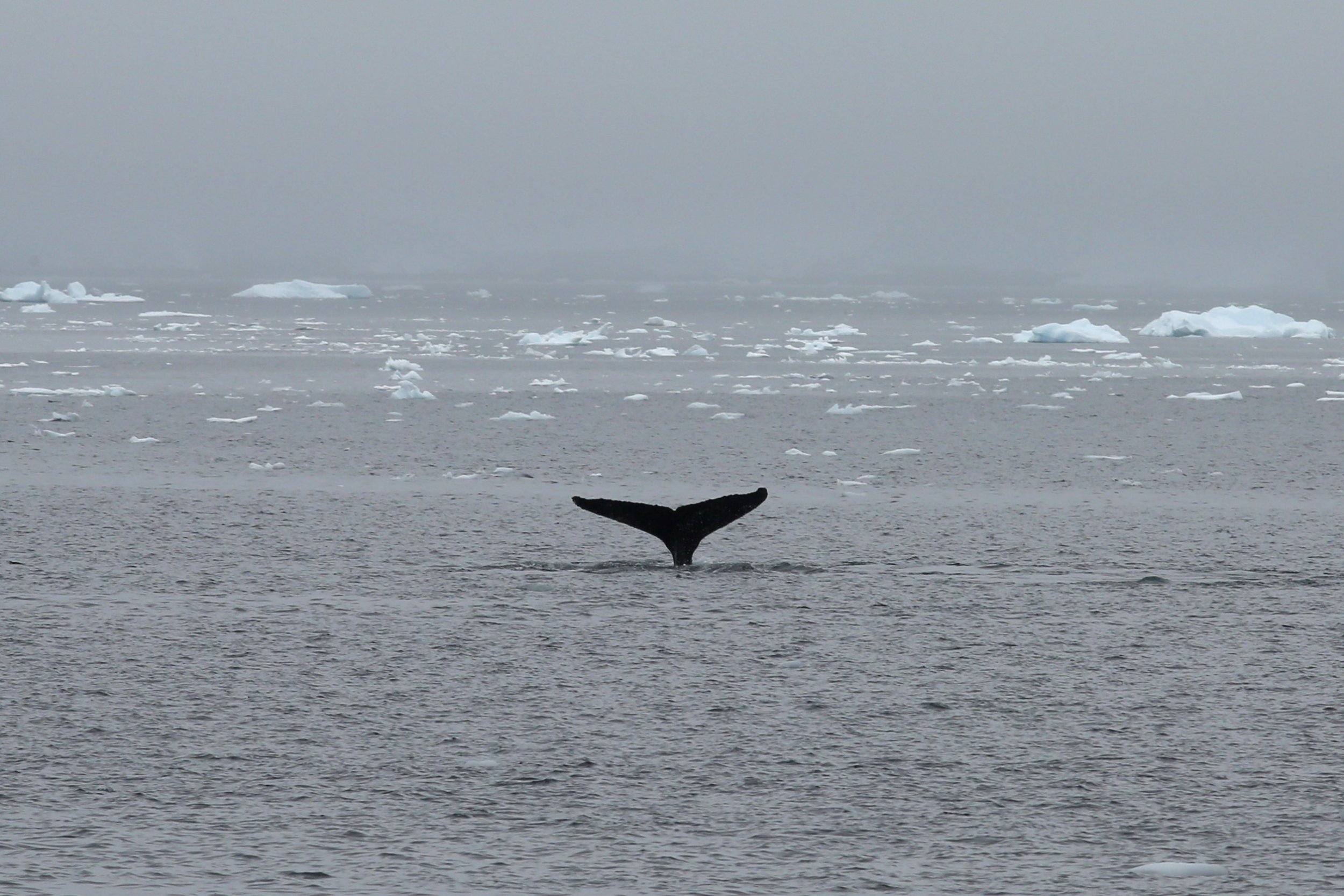 A sperm whale made an extraordinary appearance in British Columbia inshore waters, which has only happened twice in more than 30 years.
Yukusam was spotted in Nanaimo, located on the east coast of Vancouver Island, in February; however, prior to that the only acknowledgement of a sperm whale in the area was an acoustic detection in 1984, according to a Facebook post by the Ocean Wise Marine Mammal Research Program.
Seeing him there is "pretty much an anomaly," Jessica Torode, Project Coordinator the B.C. Cetacean Sightings Network, told the Canadian Broadcasting Corporation (CBC).
"It's unclear to why he's here. He could just be searching out a new region, looking for fish in this area. Normally, they're found quite far offshore, usually off the continental slope, so you won't really see them," Torode said, CBC reports.
Photos (above), captured by researchers at the Pacific Biological Station, show parts of Yukusam peeking out above the water. Despite his large size, he's actually still young; therefore, he's not done growing. Once he's fully mature, he'll likely be anywhere from 49 to 59 feet in length and weigh about 35 to 45 tons, according to National Geographic.
Visitors of Nanaimo should keep an eye out for the young whale, the Ocean Wise Marine Mammal Research Program wrote on Facebook.
"Sperm whales are vulnerable to vessel strike due to their tendancy [sic] to rest on the surface of the water for long periods of time, and their long dive durations make it difficult to predict where they might surface," the program wrote. "They are distinguishable from other cetaceans by their large, boxy head, their wrinkly brown skin, rounded dorsal, and unique blow, which always angles to the left."
Sperm whales are a widespread species, who prefer warmer waters, but can still be spotted in all of the major oceans across the globe, according to the National Oceanic and Atmospheric Administration.