Spice Girls Really, Really Wanna Perform at Wembley Stadium for Their 20th Anniversary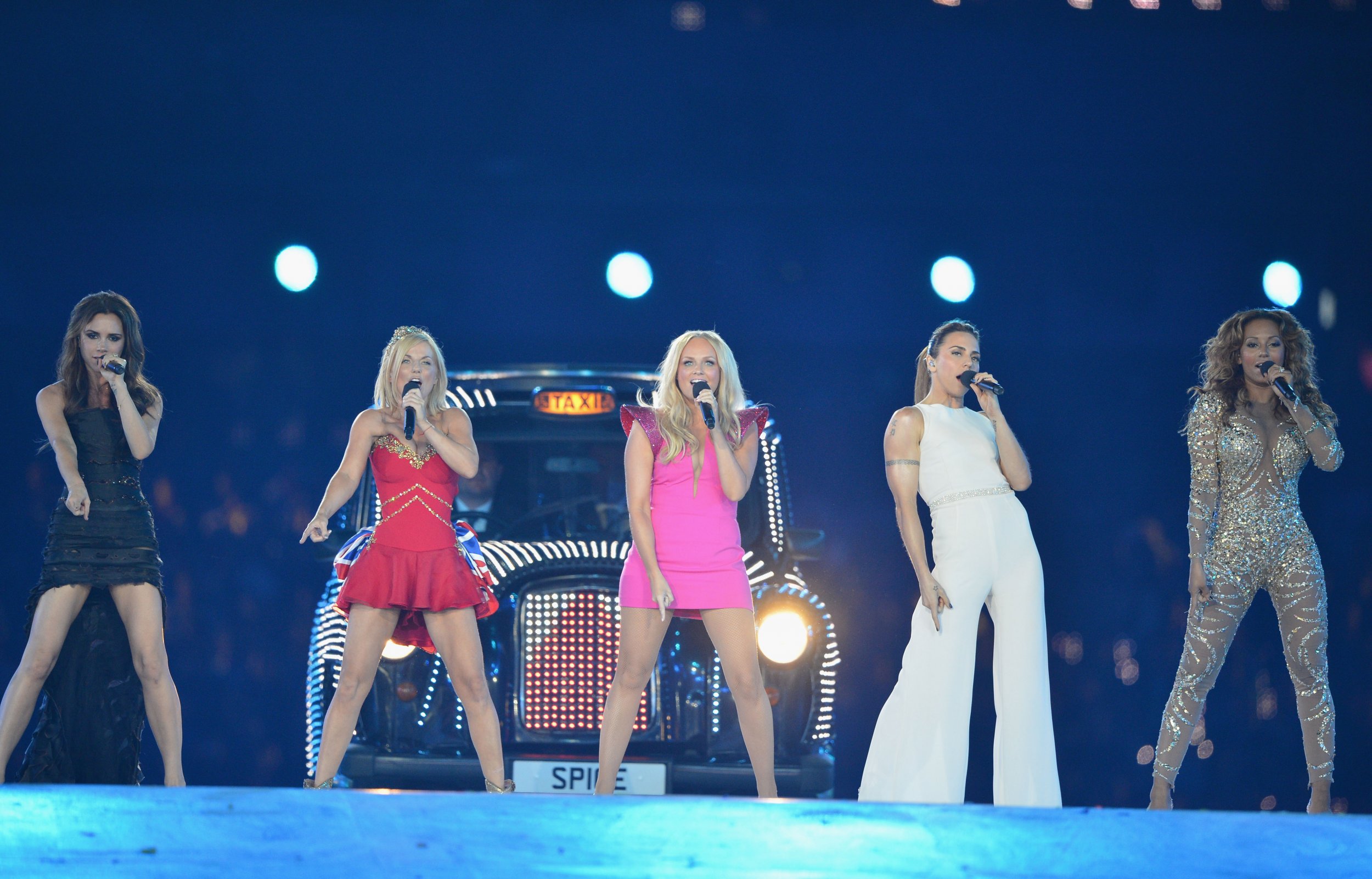 Talk of a Spice Girls reunion to mark the 20th anniversary of their debut single "Wannabe" has been ongoing for the better part of a year.
But as we get deeper into 2016, lofty plans for a world tour featuring at least four members—take a wild guess who won't be taking part—of the group appear to have stalled.
Now it seems the group would gladly just settle for a one-off concert at London's iconic Wembley Stadium.
"Baby Spice" Emma Bunton said: "Wembley is something we'd really love to do. We adore each other. There's so much we've been through. I would love to do something."
The youngest member of the best-selling British girl group appeared to blame the stalled reunion on each of their busy schedules.
She told the Daily Telegraph, "I think we'd all quite like to do something, but it really is figuring it out. We all have such different lives. Mel B lives in America. We've all got different managers."
"Scary Spice" Mel B has perhaps been the most vocal about a reunion. In December 2015, she said: "To be serious, it is our 20th anniversary this year and it would be rude not to celebrate."
In case you haven't figured which band member is holding out on the reunion—duh, Victoria Beckham. The pop star-turned-fashion designer's spokesperson told TMZ in January that she has no plans on getting back on stage.
"[She] has been very respectful about the fabulous time they had together in the past, however her focus is now very much her family and fashion business," said Beckham's representative.
The Spice Girls last performed as a five-piece at the closing ceremony of the London 2012 Olympics.