SpiceJet Crew Members Claim They Were 'Frisked Maliciously' During Airport Strip Search
An Indian budget airline is being accused of strip-searching female crew members at Rajiv Gandhi International Airport in Hyderabad, India, on the night of March 28.
A female flight attendant claims she and her colleague were forced to strip in a closed room in front of the airline's female ground staff following a report that crew members may have been illegally carrying items. In a letter to the airline's management, the female crew members claimed the search was "targeting and degrading their femininity."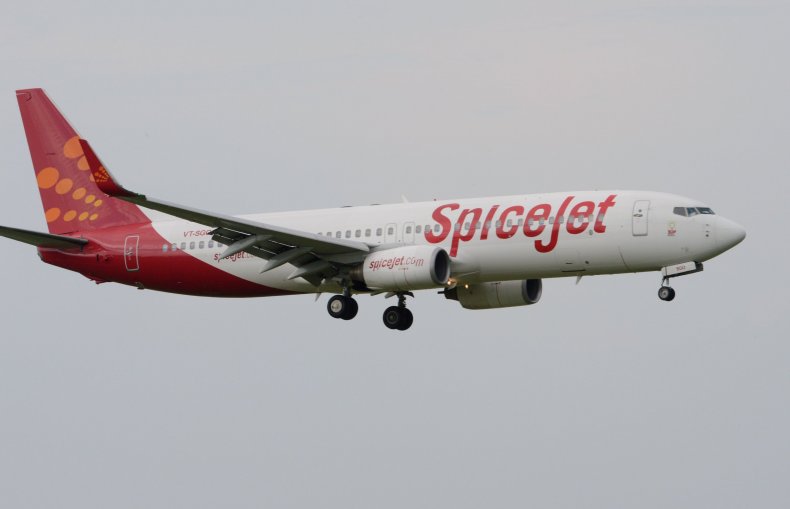 "We were treated like criminals the moment we stepped out of the aircraft. Two male staff escorted us to a room where 4-5 female group staff were waiting. They opened our bags and checked everything from our clothes to mandatory items and all the personal and private belongings of ladies even they were new and sealed," the letter allegedly said, according to ANI News agency.
The two crew members then claimed they were "frisked maliciously and in an inappropriate manner." The letter said the women's privates were also searched.
The airline said it received a report that cabin crew members may have been illegally carrying items on them and decided to conduct random checks on crew. SpiceJet said that it followed the standard operating procedure (SOP), which means that only same-gender staffers search crew in the same way airport security would search passengers during pre-boarding.
"The SOP does not entail asking anyone to take off their clothes. Allegations regarding deviation from these SOPs are being investigated and strict action will be taken if anybody is found guilty," an airline spokesman told The Times of India.
The spokesman continued: "As per security and safety SOP, random 'pat down' search is conducted on various employees, including cabin crew, from time to time - a global industry practice. One of the objectives of this search is to ensure that there is no pilferage of company money/goods, smuggling or any illegal activity that an employee may be lured into."
SpiceJet did not immediately respond to a request for comment.
The Times of India reported that there were reports of flight attendants protesting in Chennai on Saturday that delayed some flights.