Sean Spicer Hits Back at Melissa McCarthy Saturday Night Live Parody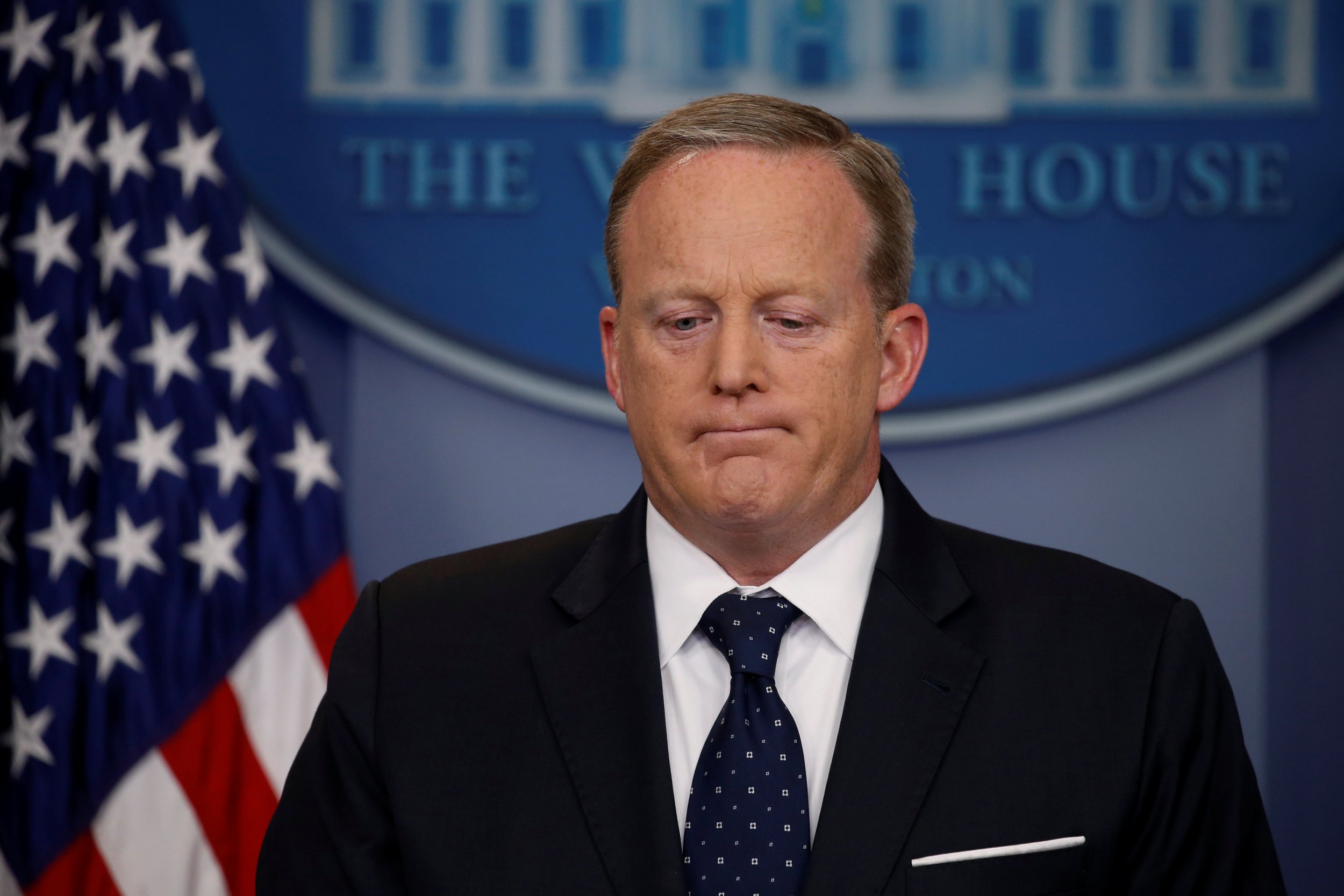 Outgoing White House press secretary Sean Spicer has criticized the notorious parody of him by Saturday Night Live comedian Melissa McCarthy as "over the line."
"I think that there were parts of it that were funny, but there's a lot of it that was over the line," Spicer told Fox News' Sean Hannity on Friday.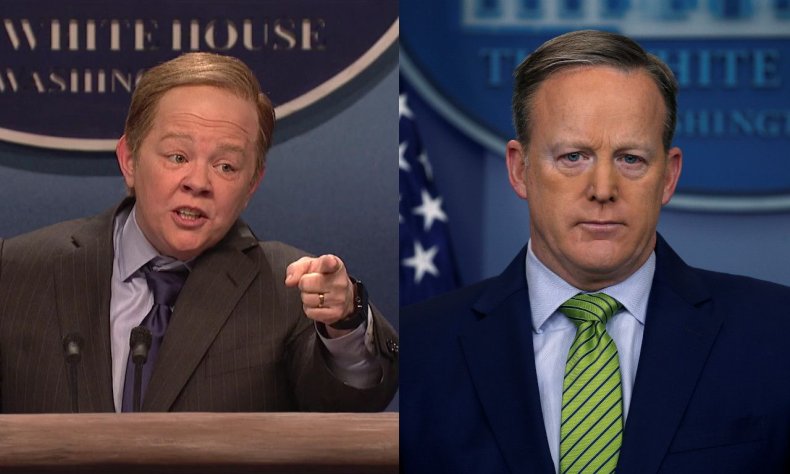 Hours earlier Spicer submitted his resignation, as Trump named Anthony Scaramucci his new communications director.
Hannity probed Spicer on what he thought about the regular Saturday Night Live skits, in which McCarthy mocked Spicer's combative relationship with the White House press pool.
McCarthy portrayed Spicer as a gum chewing maniac, willing to attack reporters whose coverage he disputed with fire hydrants and even his spokesman's lectern.
The impersonation reportedly rattled the White House, with Politico in February claiming the president believed the impersonation made Spicer look "weak."
"It wasn't funny," Spicer said. "It was stupid, or silly, or malicious."
Spicer admitted "there are some skits on late night television that I will crack up at."
"There are times when it goes from funny to mean, and there's a difference when that happens," he said. "You have to have thick skin if you're going to do this."
Spicer is reportedly stepping down because he is unhappy at Trump's appointment of a new communications director, claiming in the interview that Trump didn't want him to leave. For several weeks Spicer has not conducted the usual on-camera White House briefings.
Spicer will be replaced in the press secretary role by his deputy, Sarah Huckabee Sanders.
"The president obviously wanted to add to the team, more than anything," Spicer told Hannity.
"I just thought it was in the best interest of our communications department, of our press organization, to not have too many cooks in the kitchen.
"Without me in the way, they have a fresh start, so that I'm not lurking over them."
SNL marked news of Spicer's resignation with a tweet, remarking "Spicey out!" with a 44 second compilation video clip of McCarthy spoofing Spicer.