Spicer Maintains Trump Inauguration Most Watched Ever, But Not Physically More Than Obama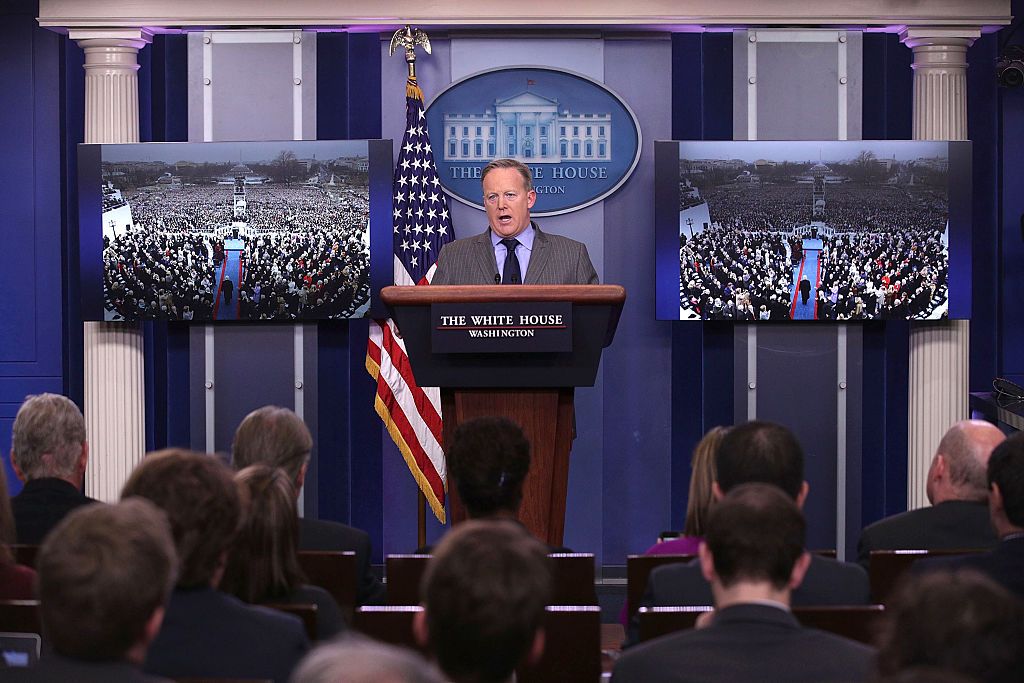 President Donald Trump's former Press Secretary Sean Spicer still insists that his former boss' inauguration had the largest audience in history, although he admitted it may not have been the biggest number to physically attend.
In an interview with The Washington Post published on Sunday, Spicer said he should have been more clear on precisely what he meant as press secretary with his claims about the audience size.
According to his new explanation, he was referring to the "total population that watched" the ceremony.
"If you look at the statement that I actually made — and I will admit that we should have made it clearer — we should have focused on total audience size and not let people believe that we were talking about the [National] Mall itself, I will concede that," he told the Post .
The former press secretary argued that in terms of the total number of people who viewed the event, Trump's audience was definitely larger than that of former President Barack Obama's first term.
"But where has any evidence been that suggests that I'm wrong about the total population that watched it?" he added. "This isn't a partisan thing. The bottom line is that there are platforms available today that weren't available for Obama."
Currently Spicer is promoting a new book titled "The Briefing." He and the Trump administration came under intense media scrutiny last year when they insisted that the president's inauguration had the "largest audience to ever witness" such an event "period."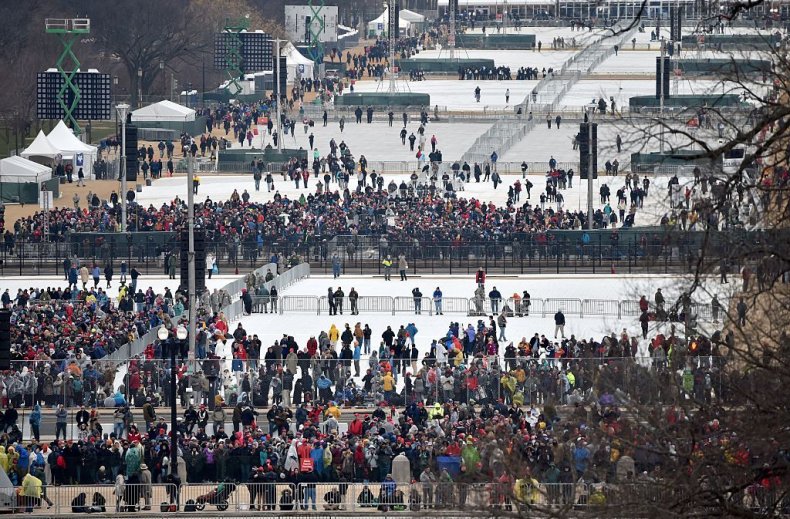 Side-by-side photos comparing the National Mall in Washington during Trump's swearing in ceremony compared to that of Obama's first term quickly went viral, as they revealed significantly less people at the current president's ceremony.
Although no official crowd size tallies of events at the National Mall have been issued since 1995, the best estimates suggest that Trump's inauguration was physically attended by less people than ceremonies marking Obama's first and second term.
Using claims by the Trump administration in regards to where crowds were positioned during the event, Politifact suggests as many as 720,000 people could have been present during Trump's swearing in. However, this would still be substantially higher than estimates made by a range of media outlets. During Obama's 2009 inauguration, it is estimated that 1.5 million people attended – the presumed record. In 2013, after Obama's reelection, estimates suggest 1 million supporters converged on Washington.
Although Spicer's recent claims about new technologies may be accurate, with millions of people watching the event around the world via Facebook Live and other live-streaming features, they go against his initial statements. The former press secretary, regardless of what he says now, did insist in January 2017 that the number of people attending in Washington was: "the largest audience to witness an inauguration, period. Both in person and around the globe."
He then went on to justify his claims, arguing that the photos widely distributed on social media were misleading.
"Photographs of the inaugural proceedings were intentionally framed in a way, in one particular Tweet, to minimize the enormous support that had gathered on the National Mall," Spicer said on January 21.